Just snapshots taken throughout our Summer of 2010 so far...lots more to come!
Pool Posers.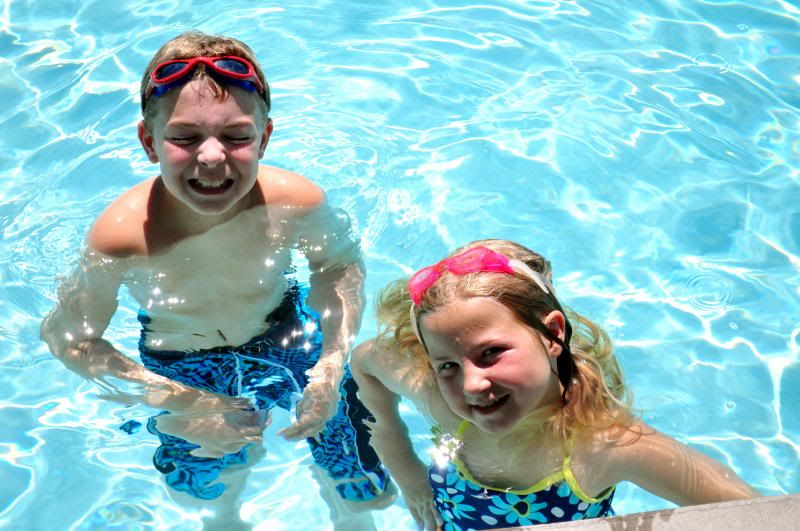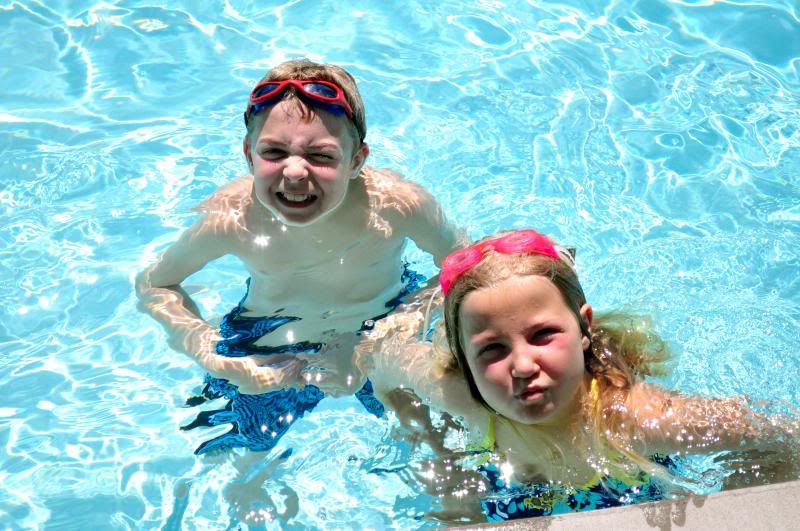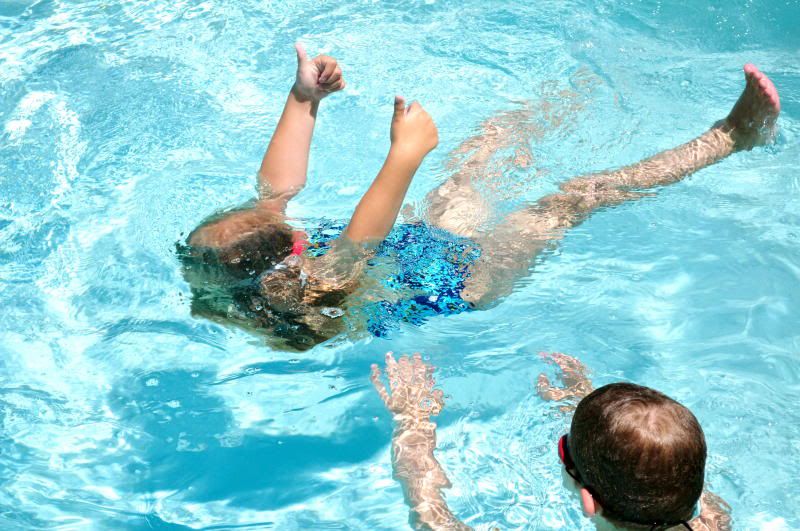 Sunglasses & ice cream cones.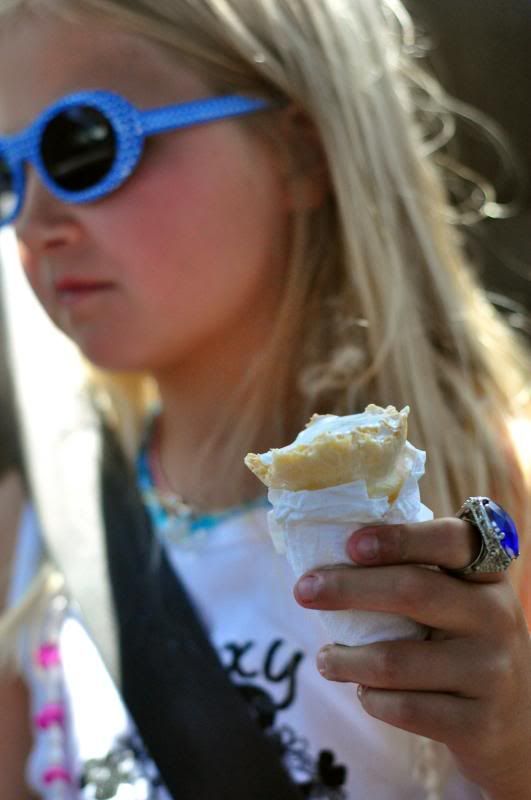 Josie is wearing a lot of jewelry lately. She's very selective, yet "less=more" does not compute.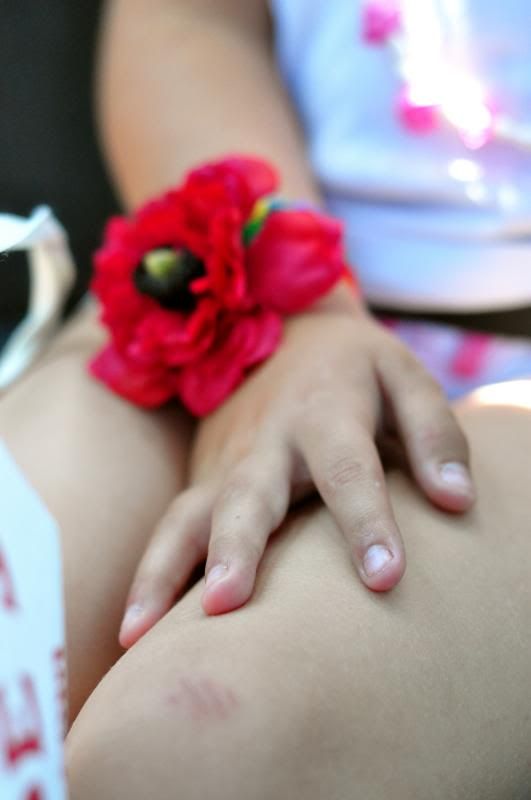 Countless trips to the library. Air Conditioning+stacks of books=bliss.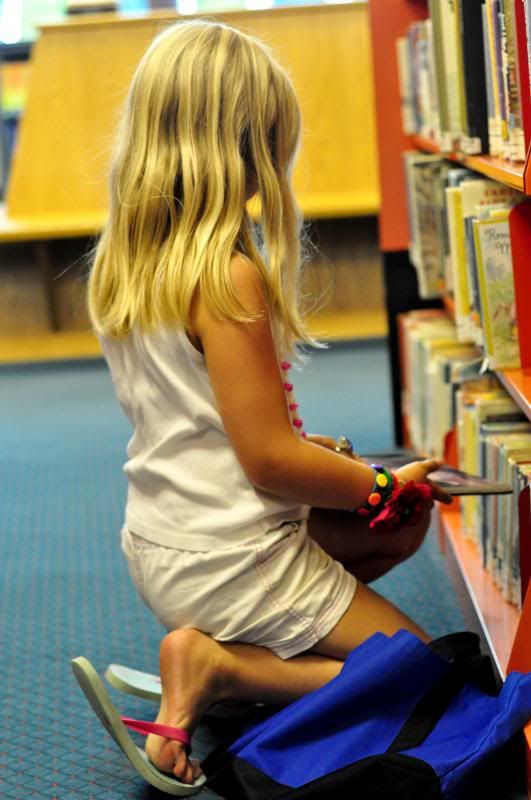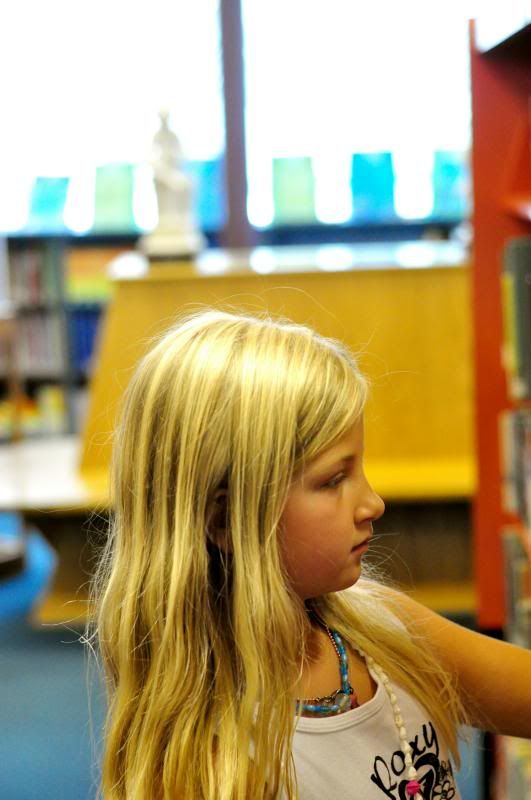 Love the glass in the children's area..so pretty with the light coming through.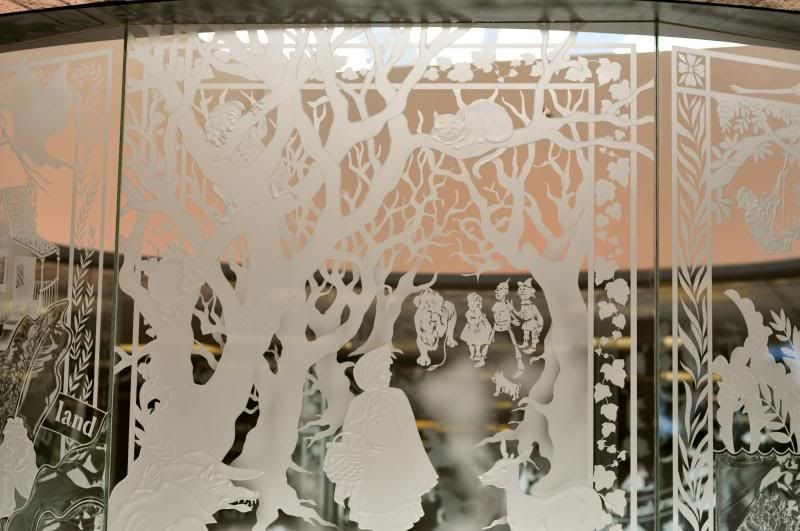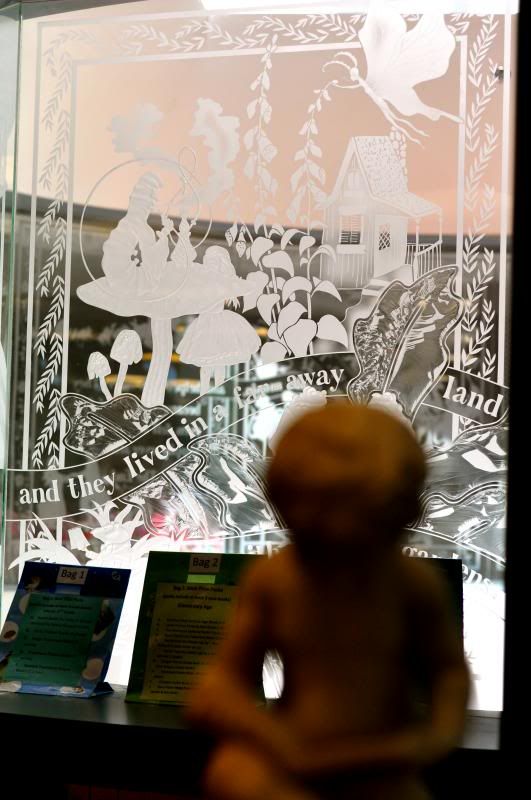 Love the light. Love the bun. Love the tan. Love that girl.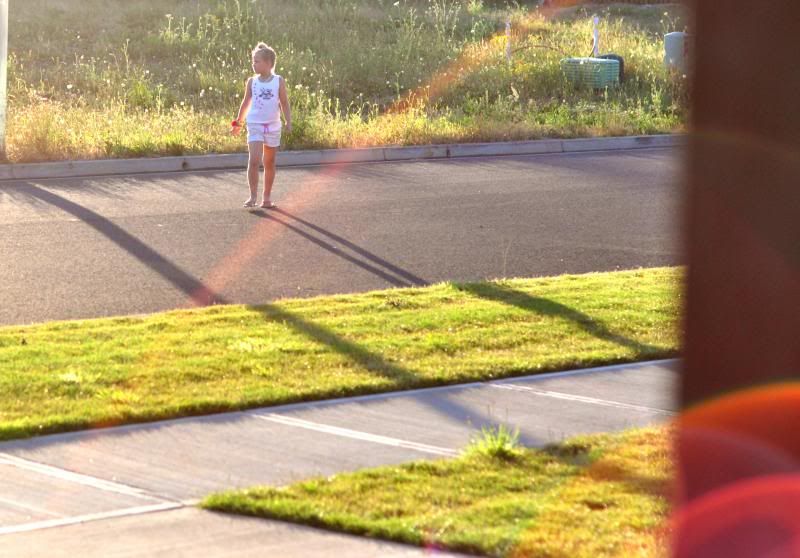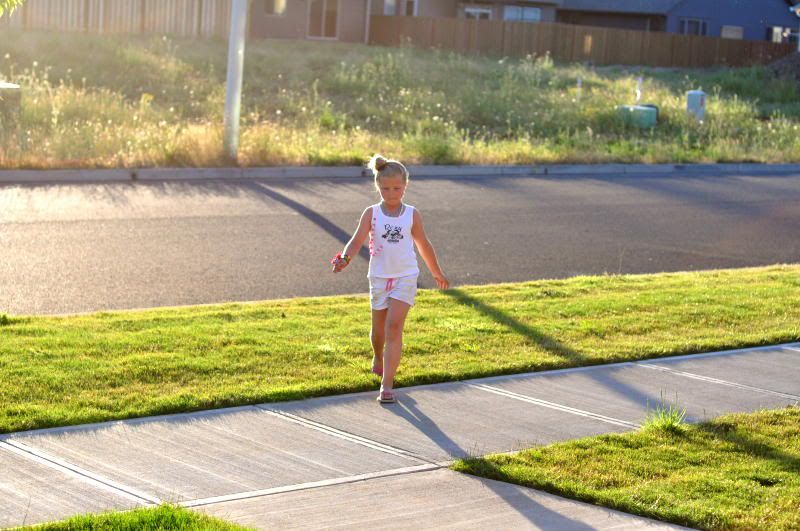 I put some deep conditioner & coconut oil in her hair (after just a few trips to the pool her hair turns into green tinged straw) and wrapped her hair in a bun while the oils did their thing. It was SO cute. Of course SHE hated it! She kept begging me to take it out. I pretended not to hear her and got my camera out instead. The next day we went to Silver Falls with my parents and my Mom complimented Josie on her shiney hair. It really DID look silky and healthy! Being the mean Mommy paid off..I got cute pics. She has pretty hair. She'll learn to love the bun.
Embrace the bun!!!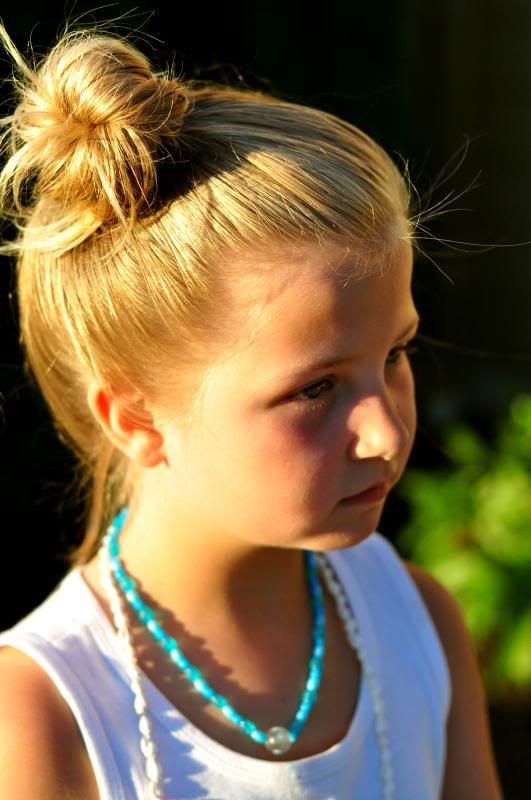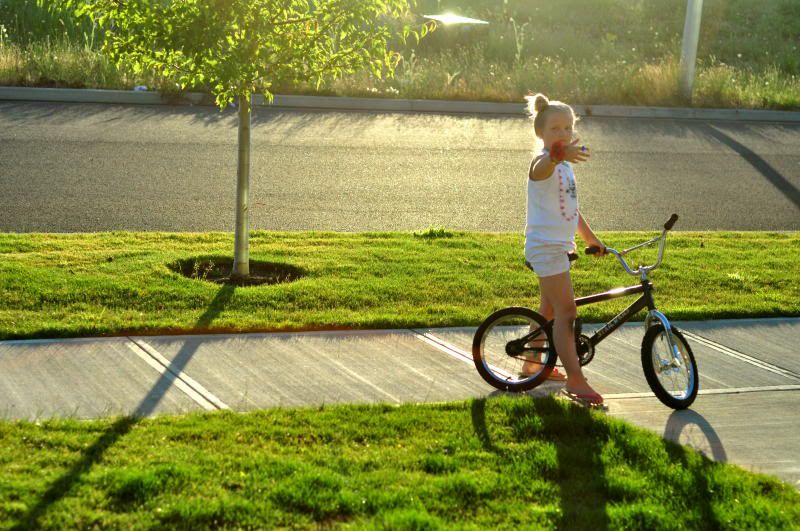 My fun find so far this Summer- the green chair. She's a little rough but refined. I love her.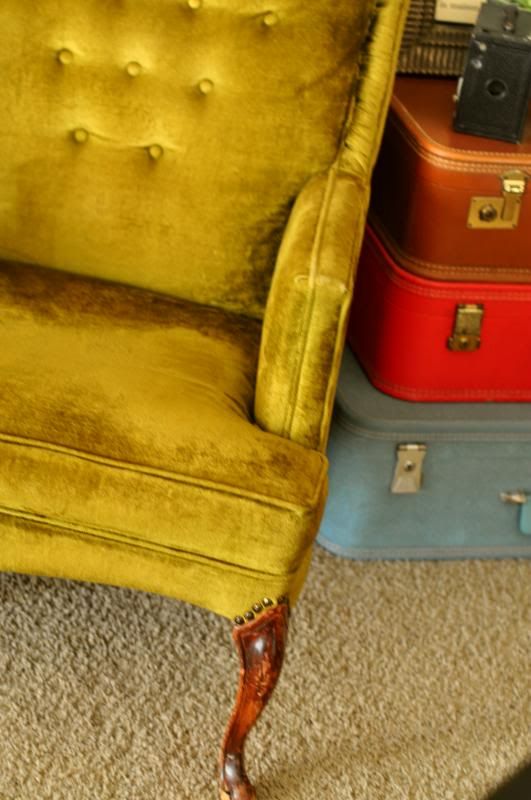 Look at those eye balls. He'll grow into them someday.
....I hope.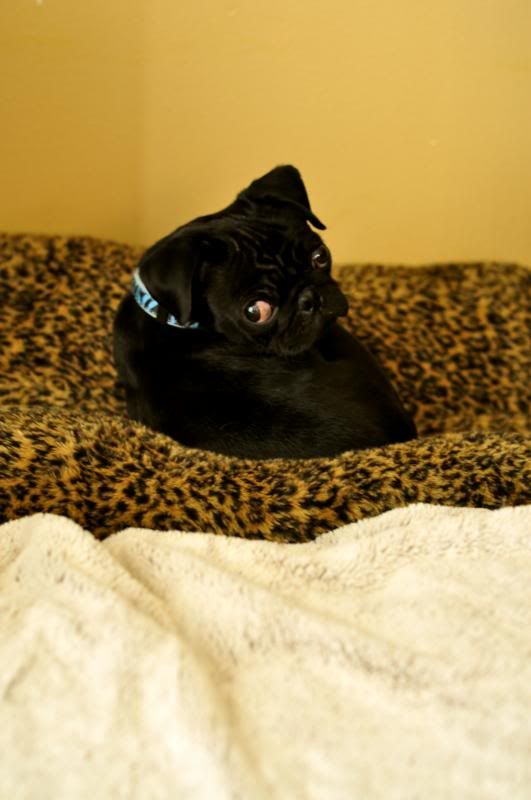 Matthew: "you're so cute I could just squeeeeeeezzzze you to death!"
Ollie: "snort. sniff. snort. sigh." (inside: "thanks for the chiropractic adjustment.")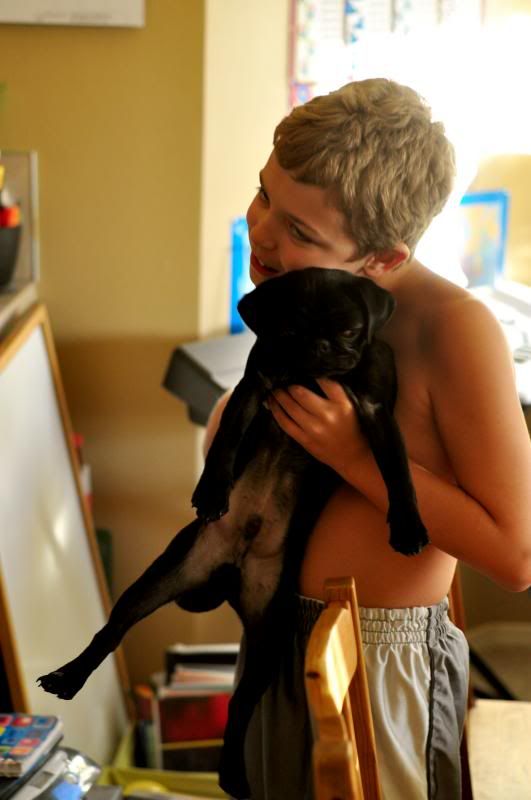 Early one Saturday morning...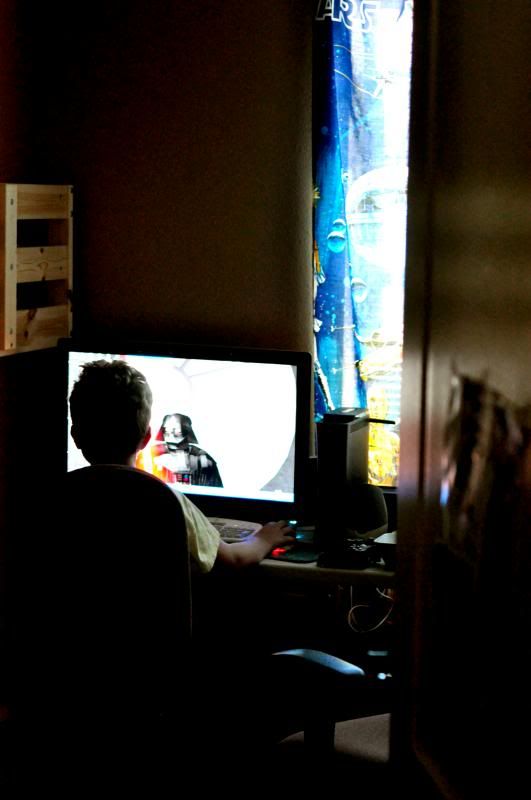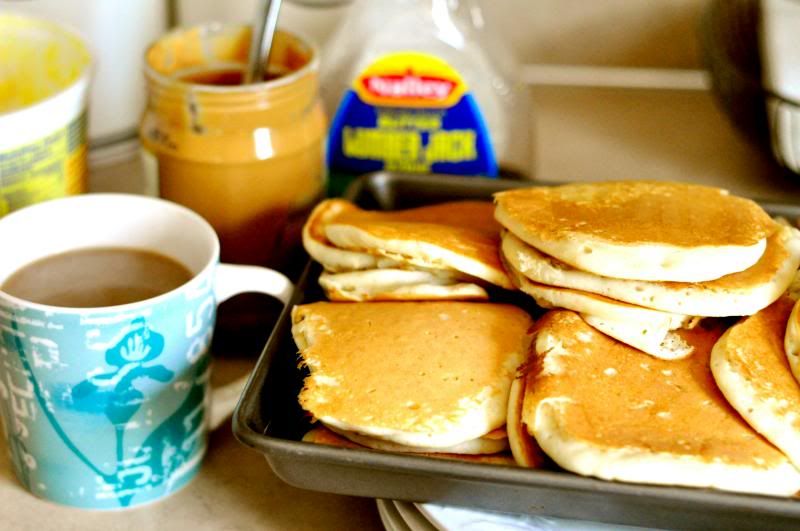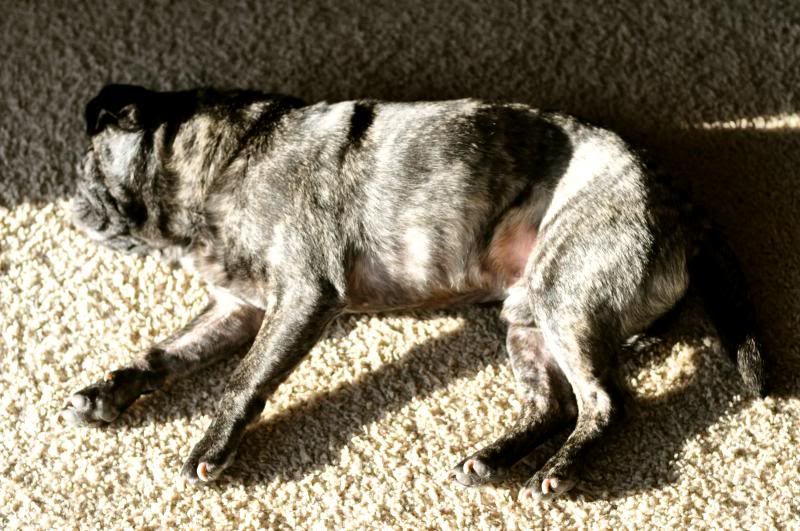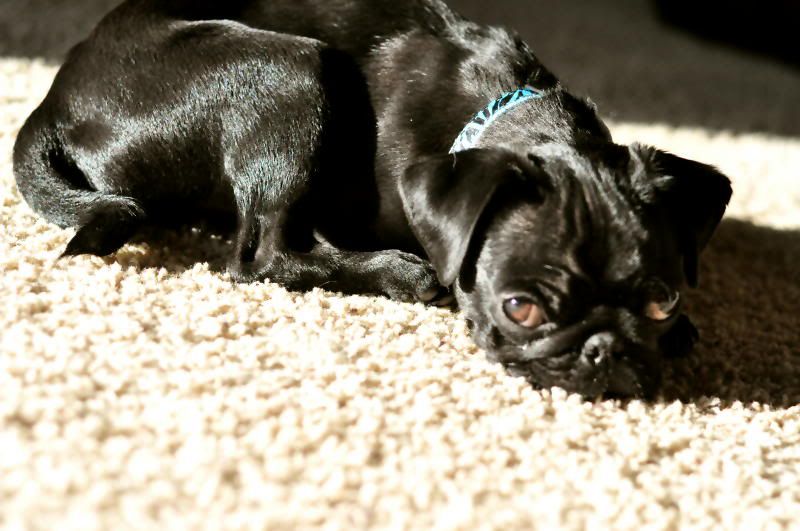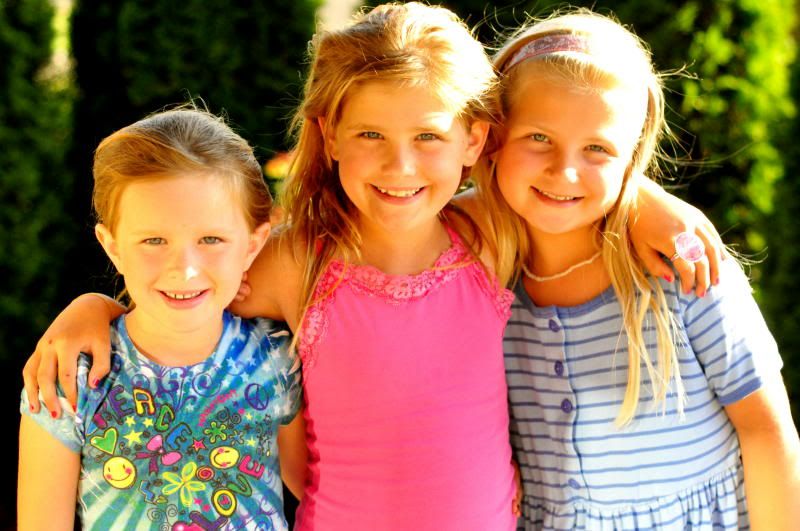 Making hand shadows...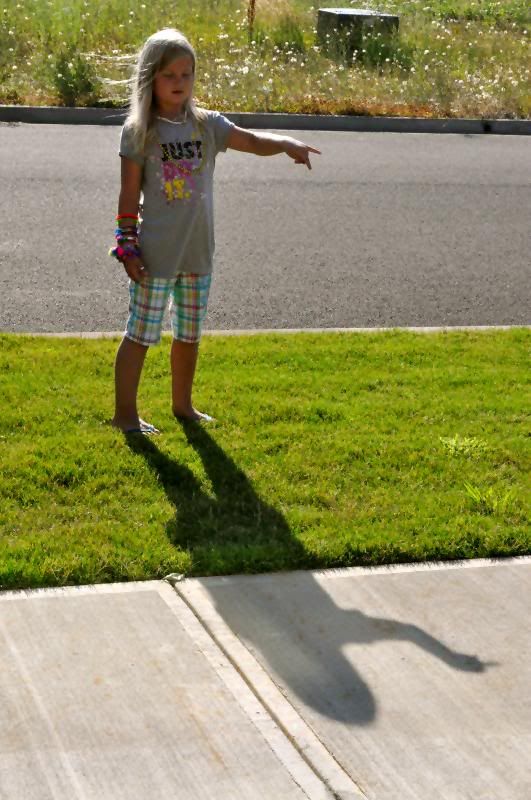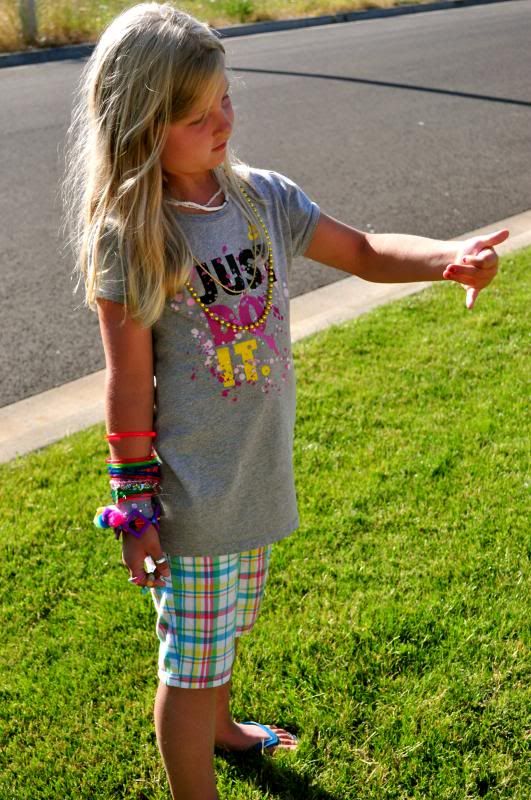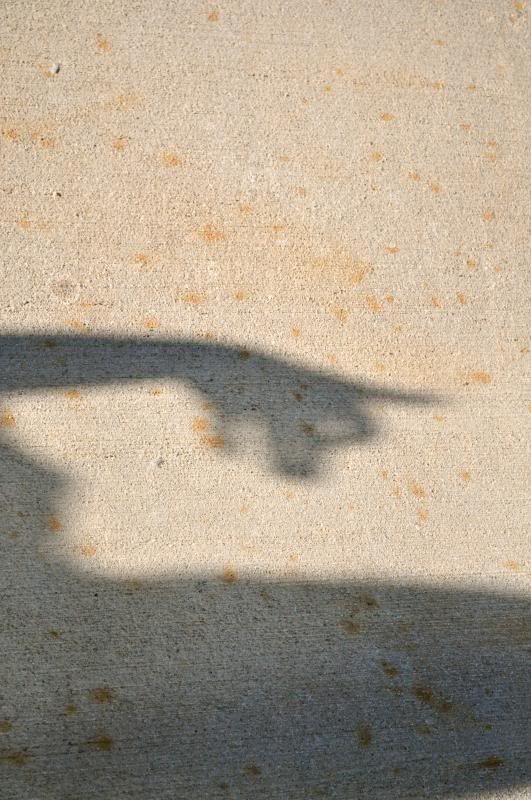 My goofy gus...love him...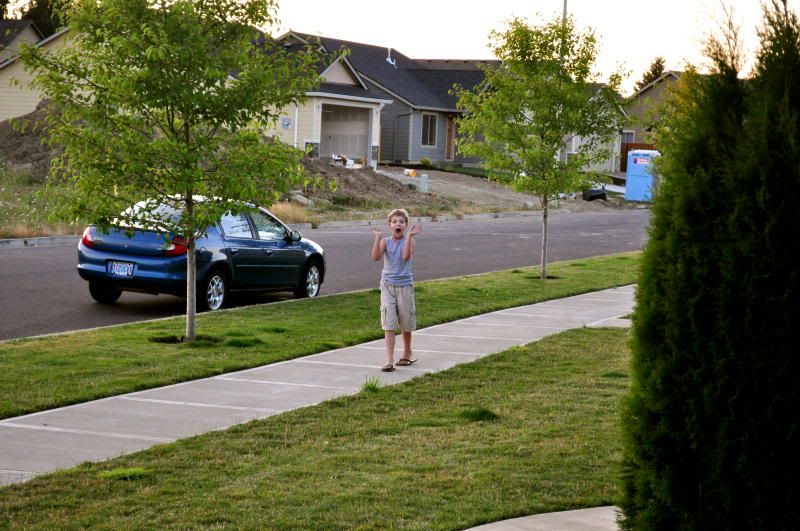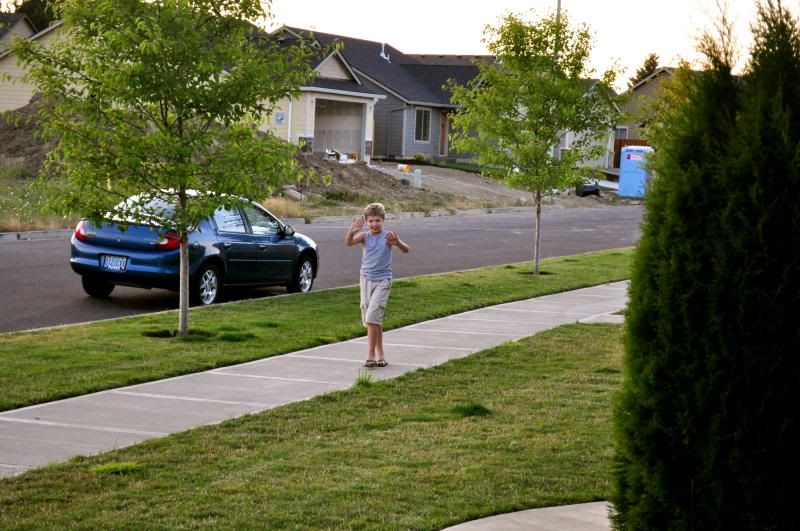 Love Josie's hair in this one.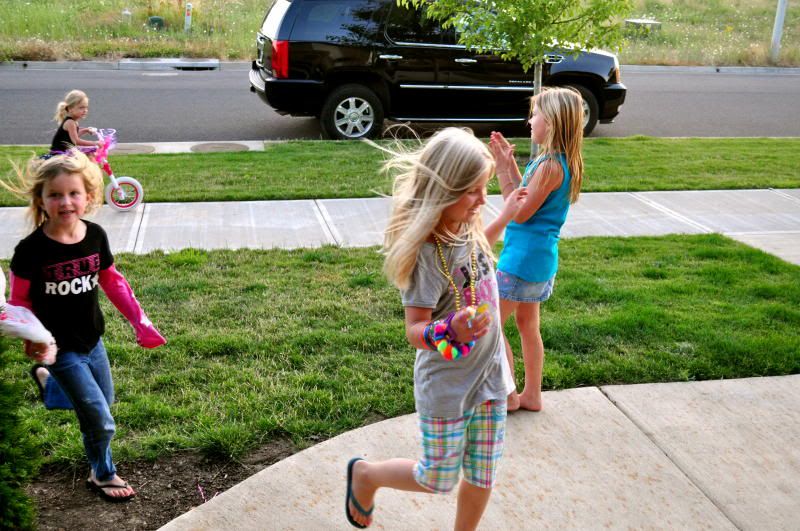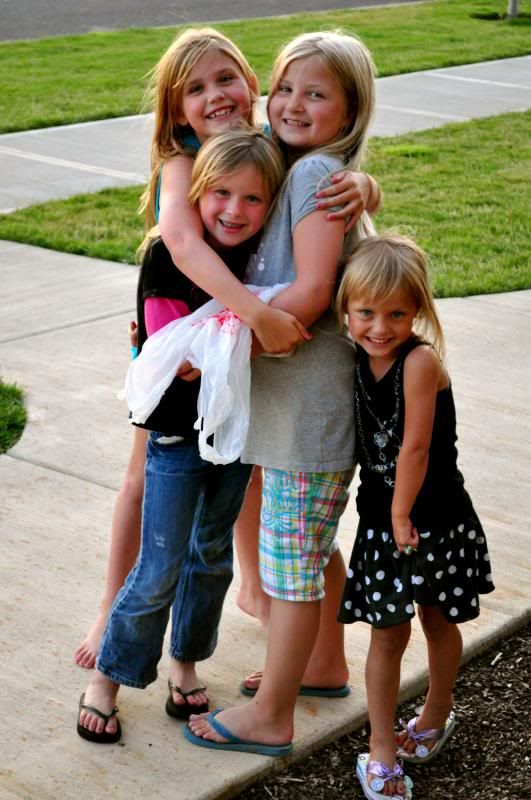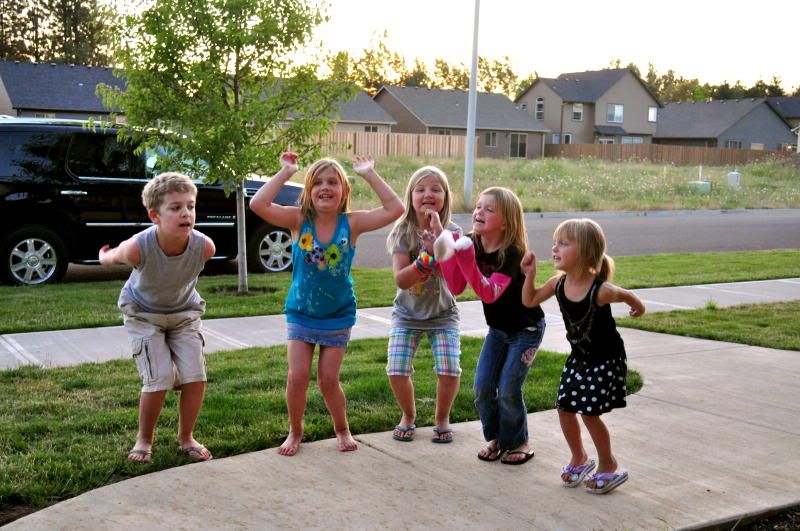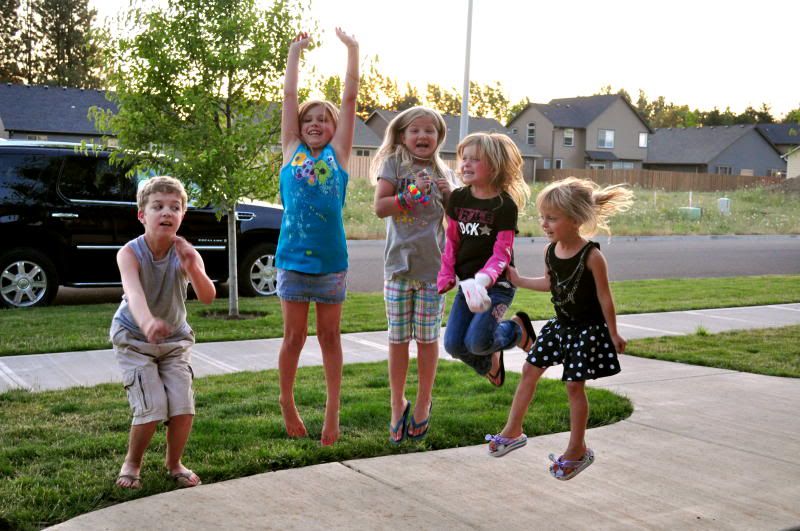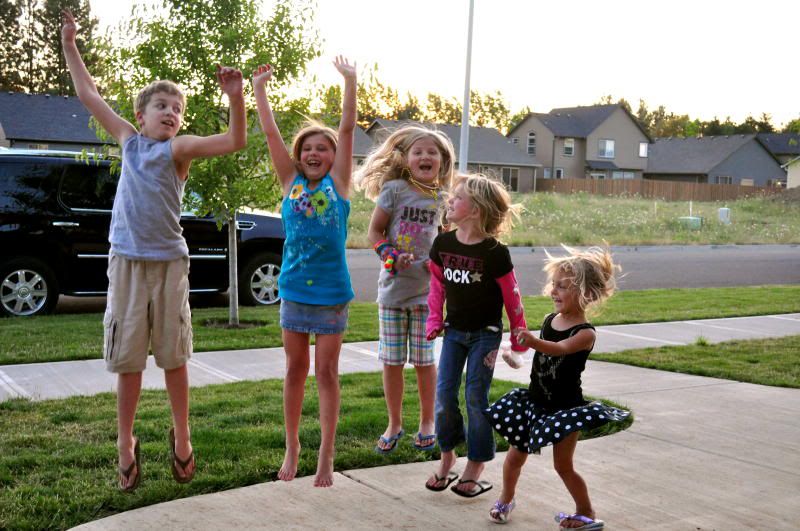 The girls LOVE when Matthew uses his Jedi powers to stay mid-air.
"Do it again!"
"Do it again!"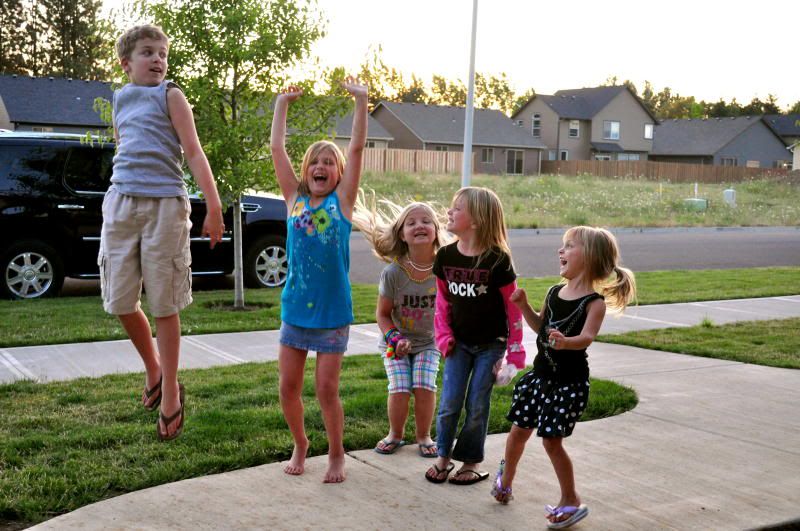 X
O
X
O
~S