I know, I know. You saw that title and really didn't want to even go any further.
The holiday is over, the fireworks have been done. The allure is gone. BUT...
I'm STILL trying to post everything from the past few weeks...at least I'm in the current month now!
Progress is progress!
On July 4th we headed down to Lebanon to spend the evening with my brother-in-law Daves family. Bob wasn't feeling well so it was just the littles and myself. We missed him but *did* have a nice time visiting with everyone. Dave's parents are always very accomodating and generous and make us feel as though we're indeed family. They BBQ'd burgers and hot dogs and all the fixings. There was TONS of food! I took cookies, cubed watermelon and chocolate dipped marshmallows with red,white & blue sprinkles to share.
The burgers were SO good! I think they were sirloin burgers and they'd melted cheese on top. I ate mine just like that- the patty with cheese and boy-oh-boy...it was DELISH!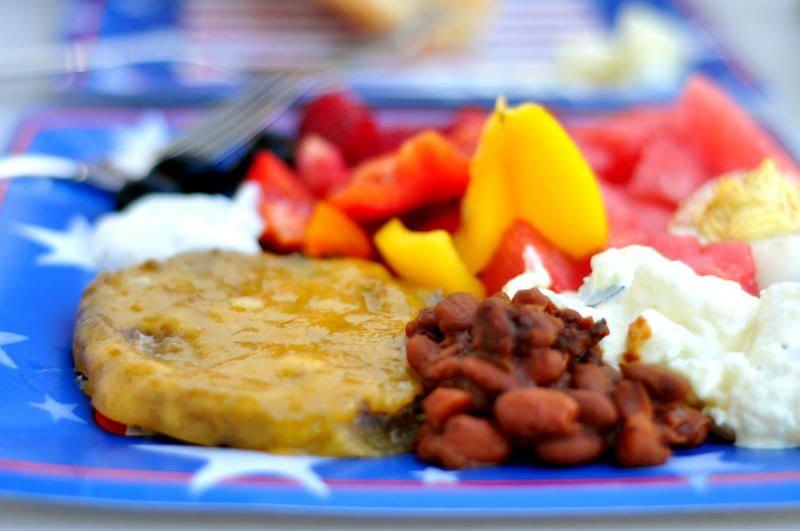 Our time with them is always very relaxing and we're always FULL!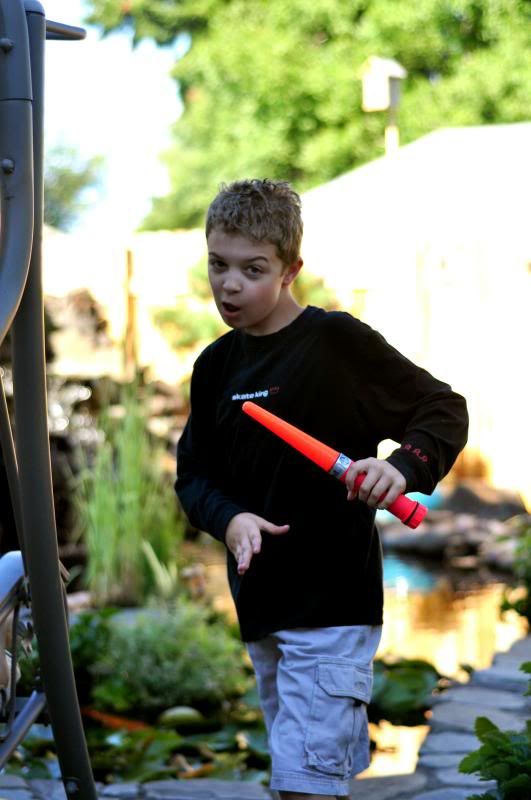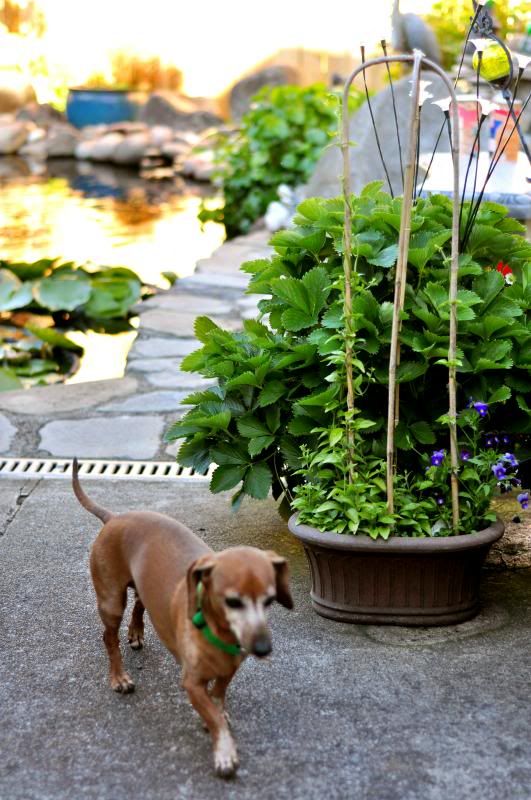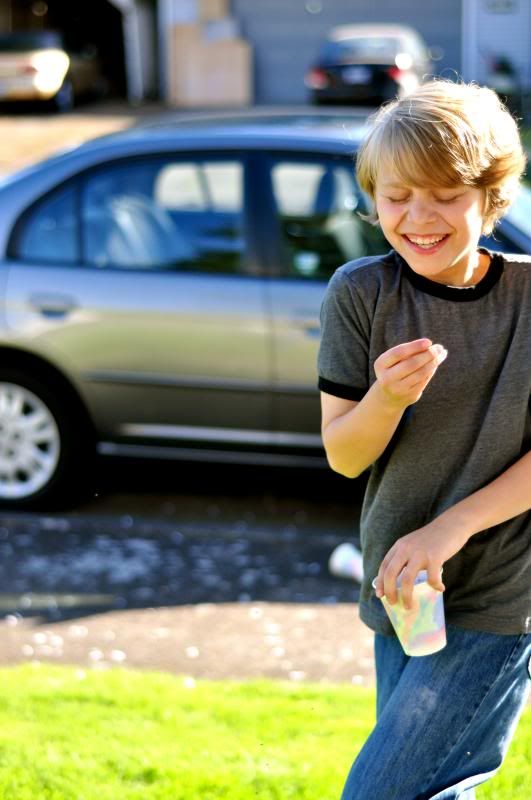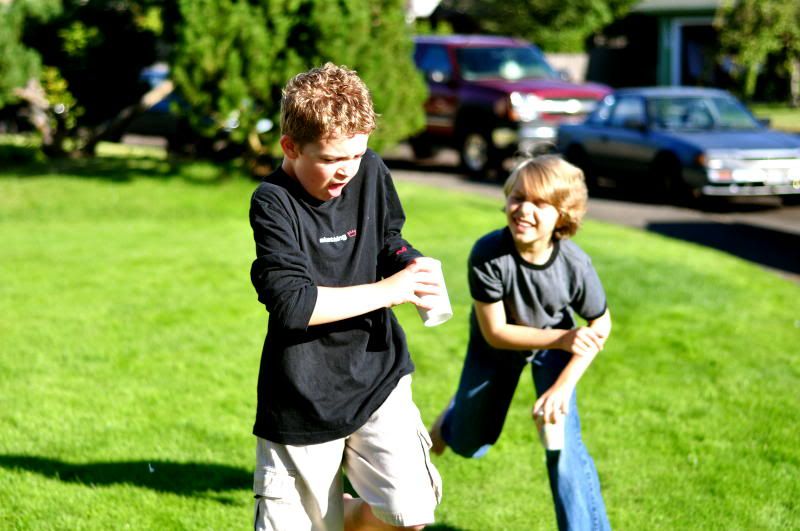 The kids scarfed their food on the back patio (GORGEOUS- full of flowers, water feature, koi pond, garden and much more) and then ran out front to get started on the fireworks. While the sun was still out, they tortured each other with TNT Poppers (have you ever been hit in the back with those things??! Or had one snapped in your ear? OUCH! Personal Experience here...) and tortured the rest of us with smoke/stink bombs. Bleh!! Those are TERRIBLE! I guess I'm just a "girl" but sheesh- what a waste of money!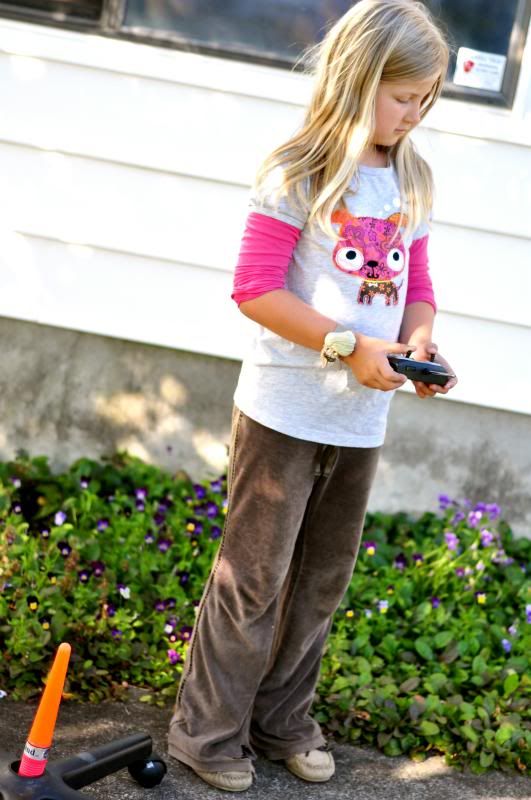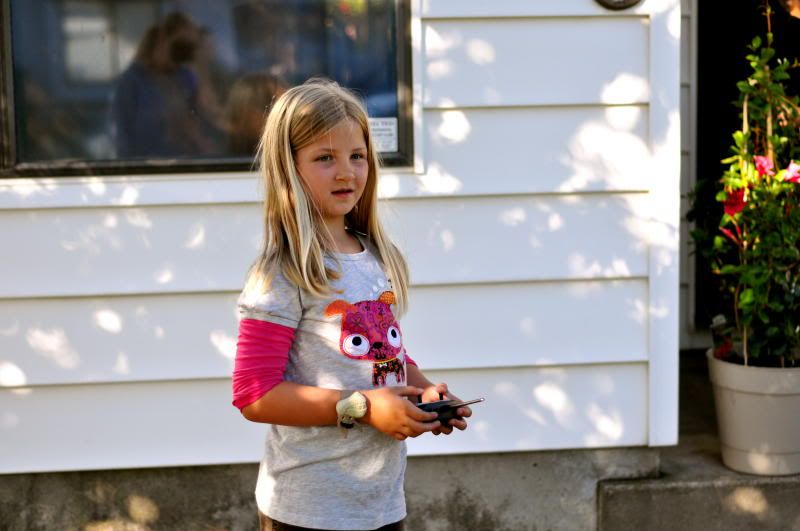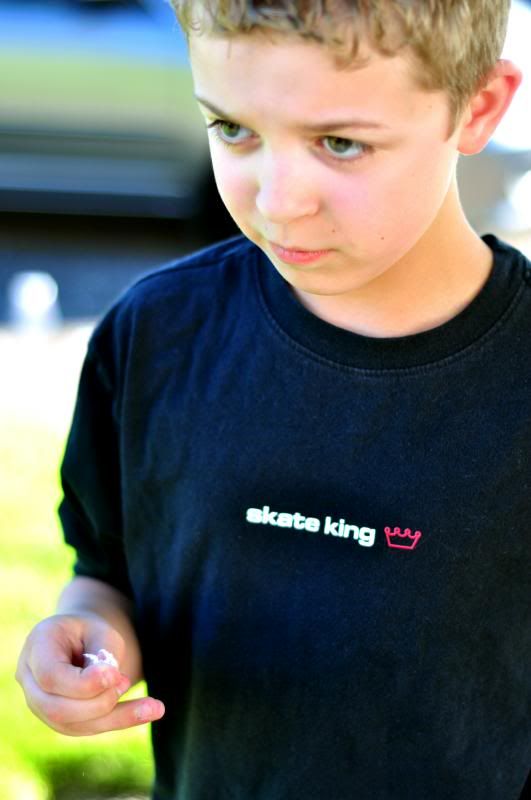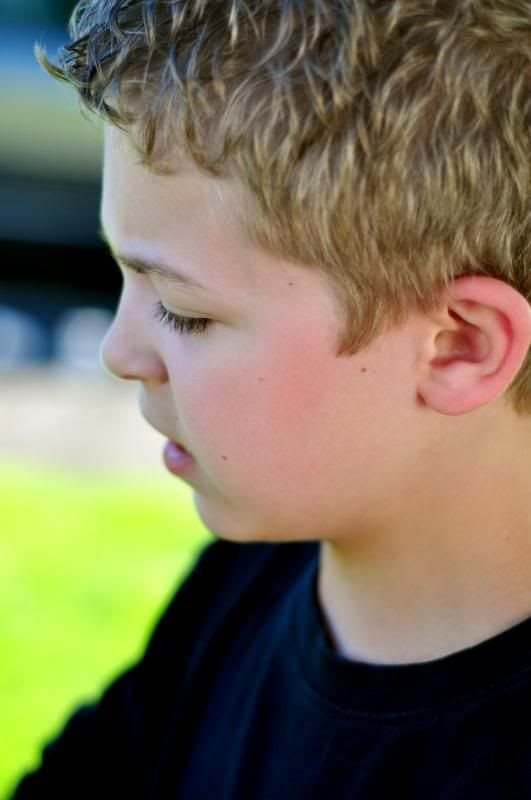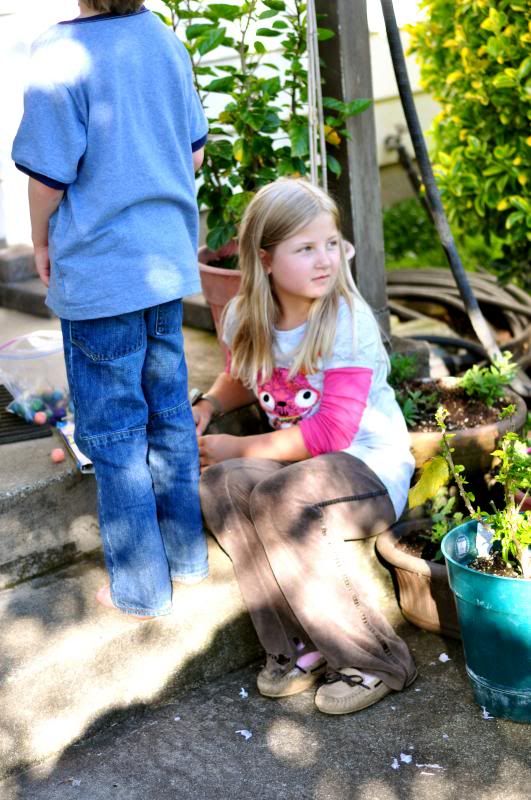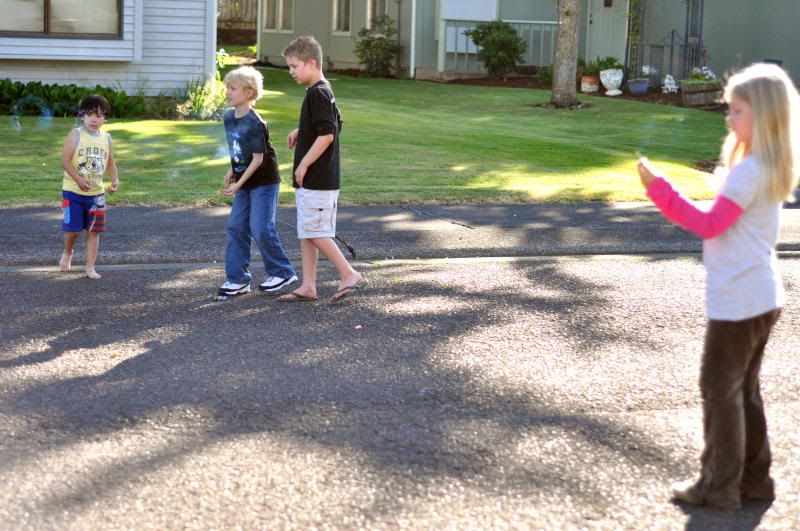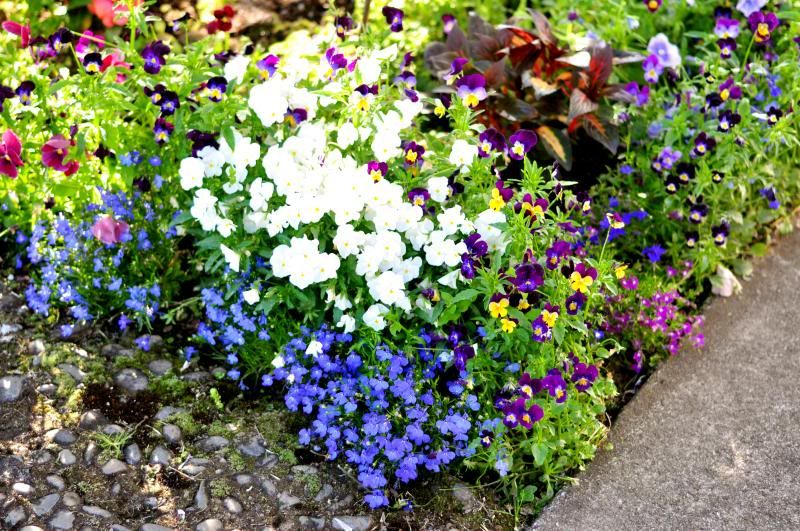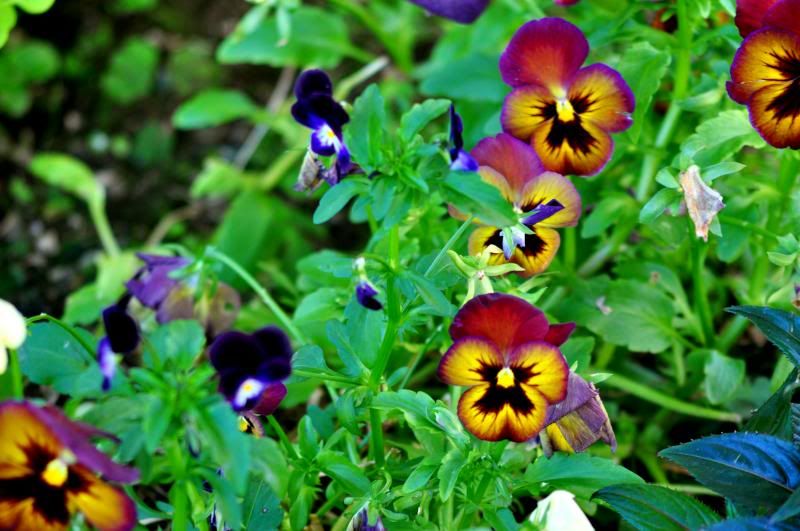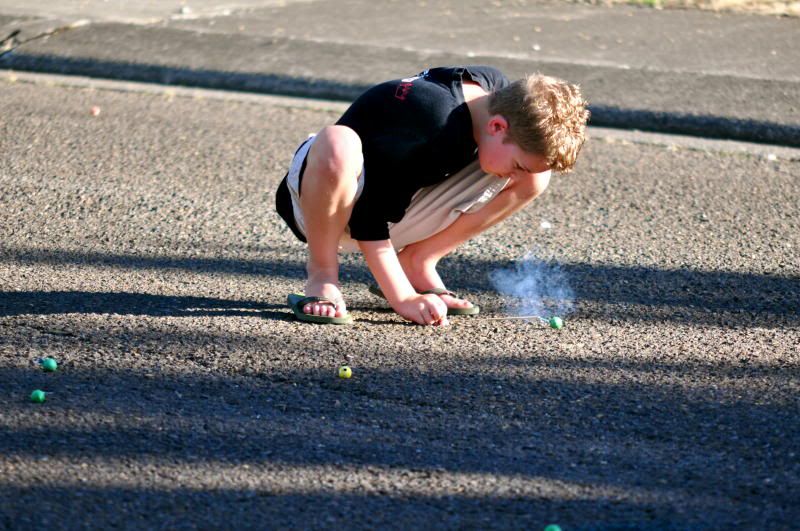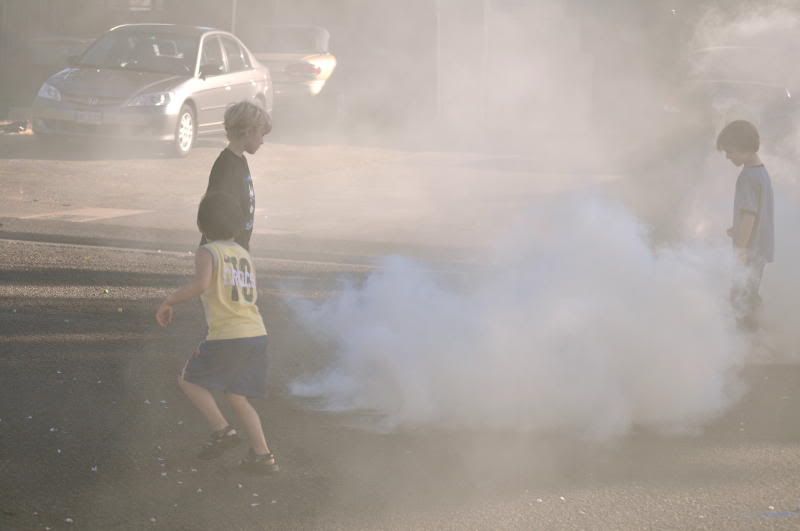 I think Josie & Matthew are coordinating a plan of attack here....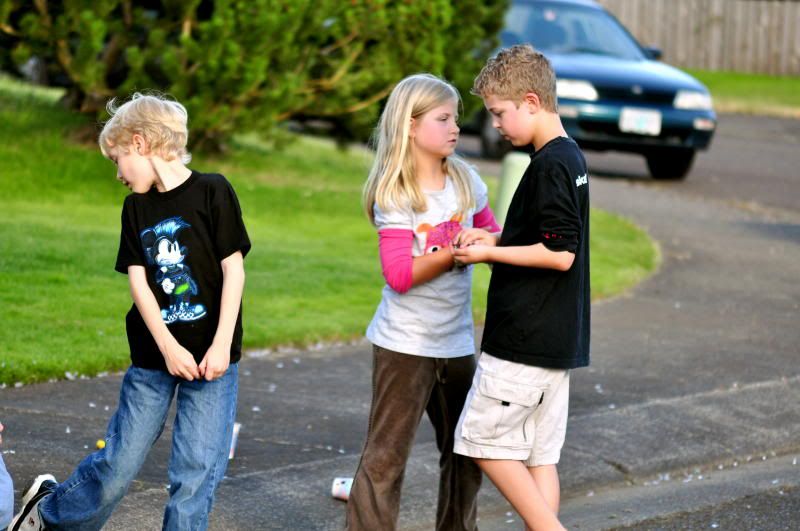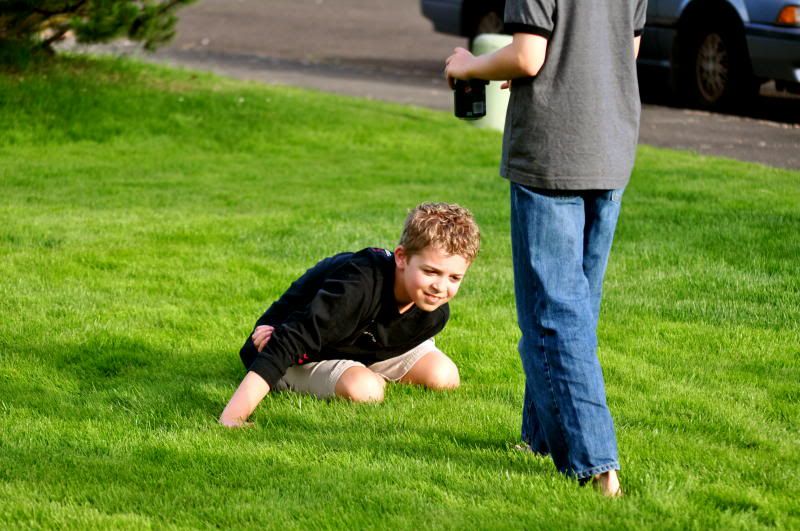 Remember what I was saying about Poppers next to the ears? ....yeah...Ouch.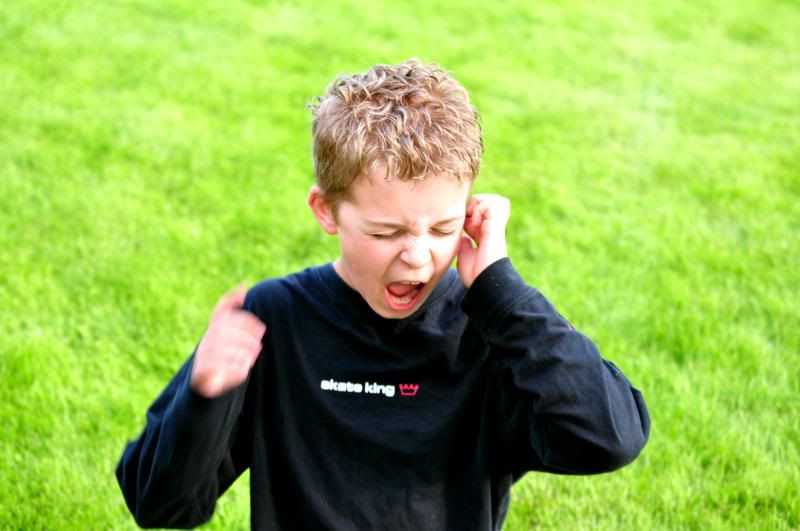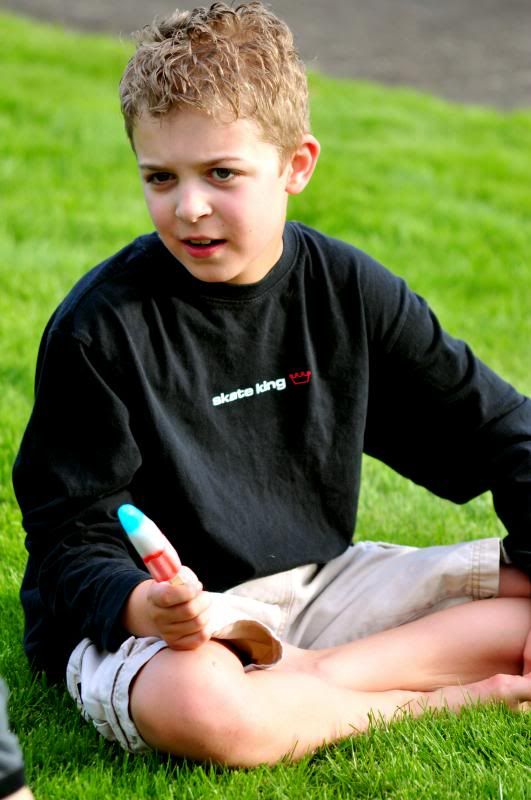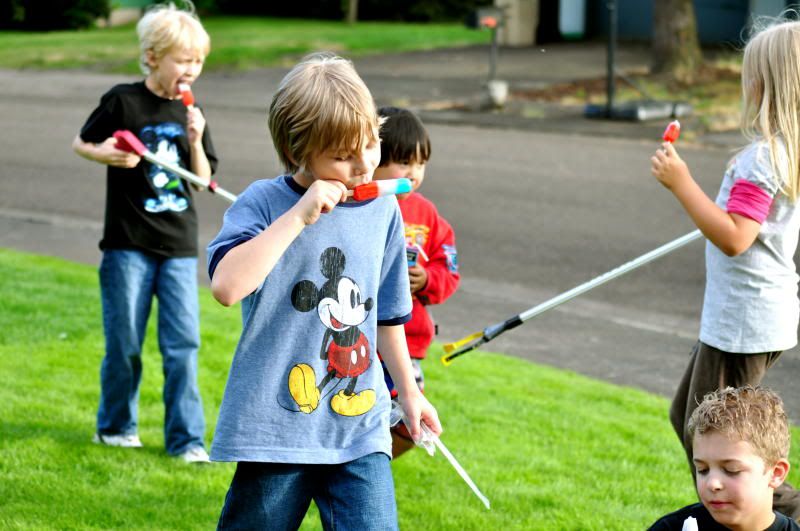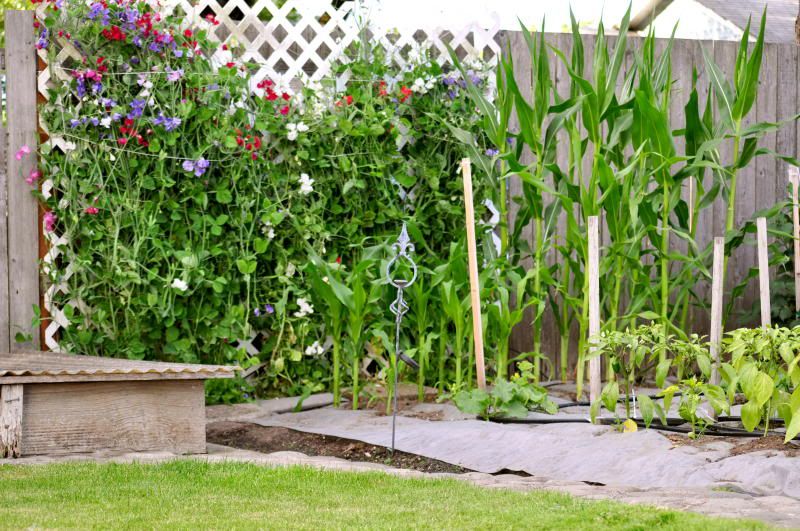 Birds LOVE the backyard! There's one in the top right corner here...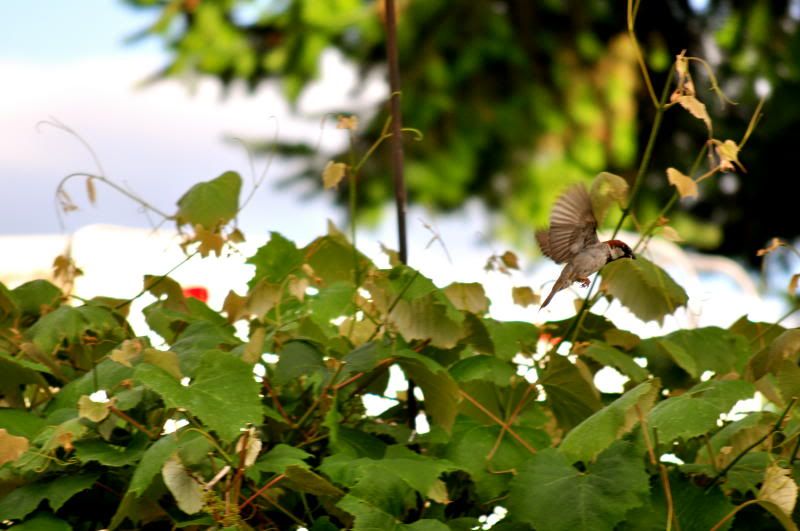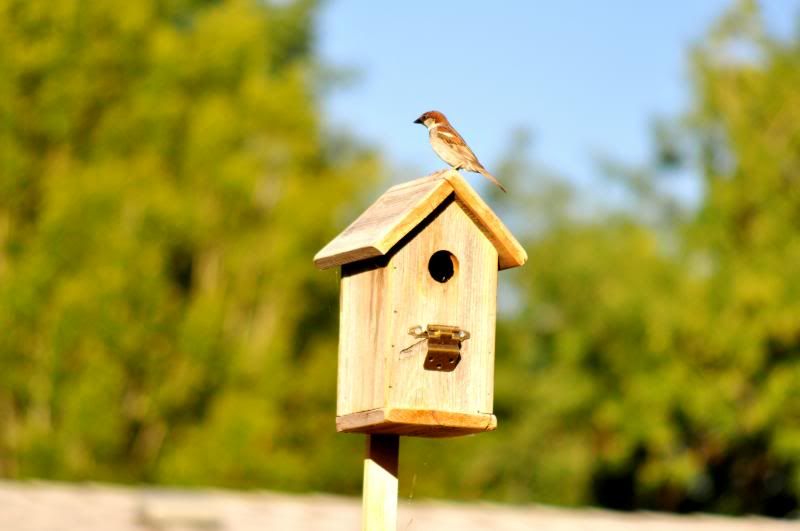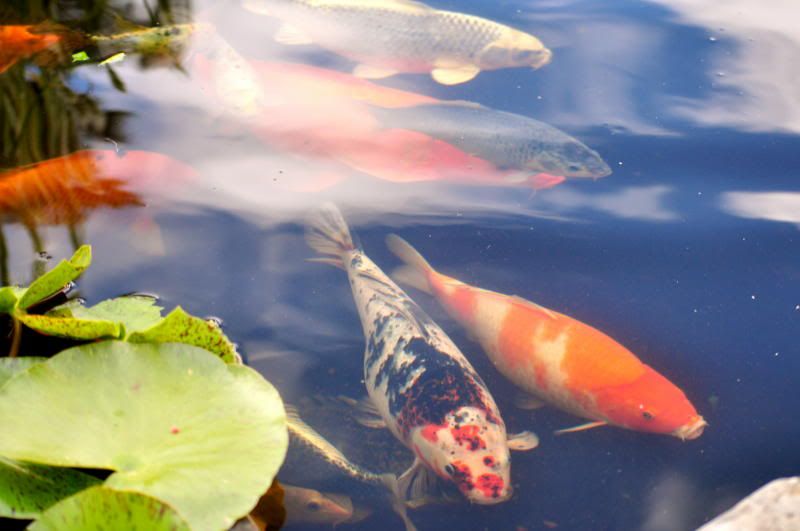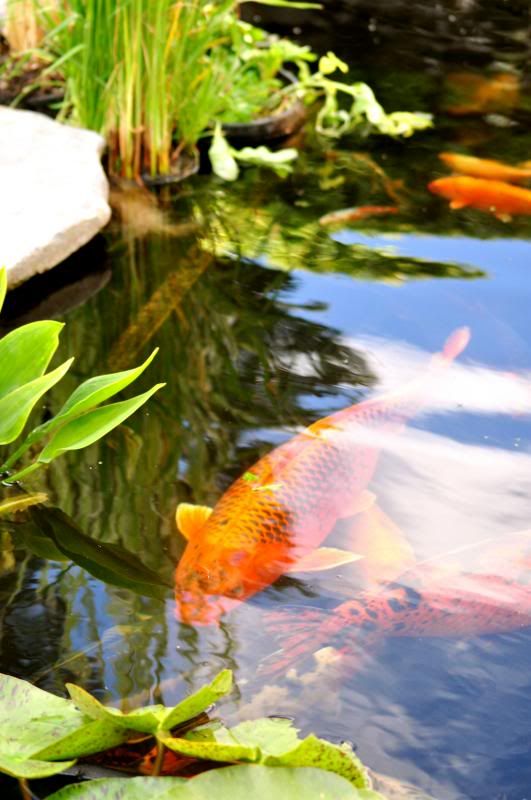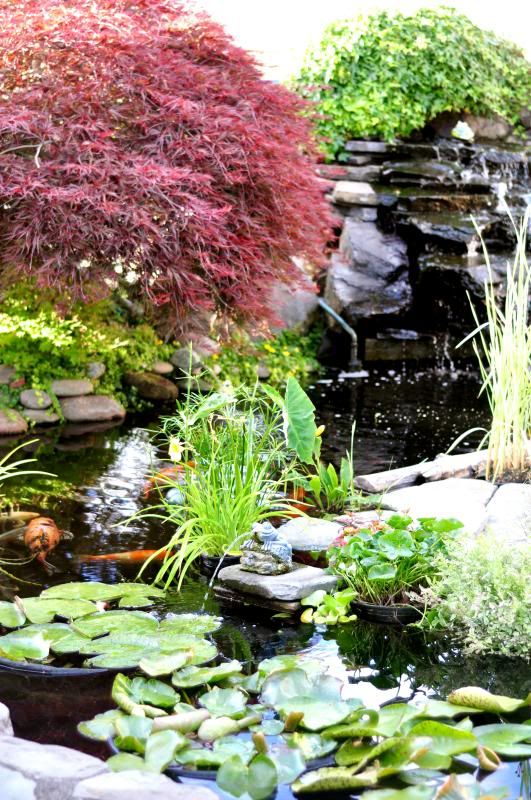 The sunset was GORGEOUS. So vivid against a bright blue sky.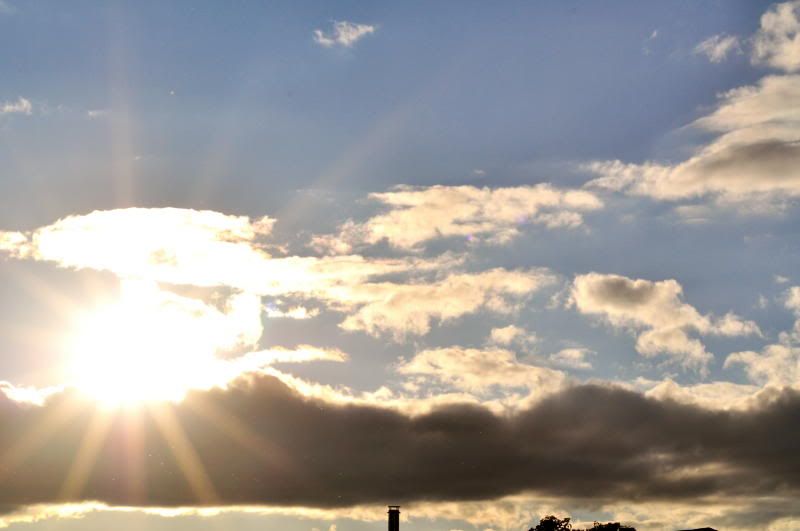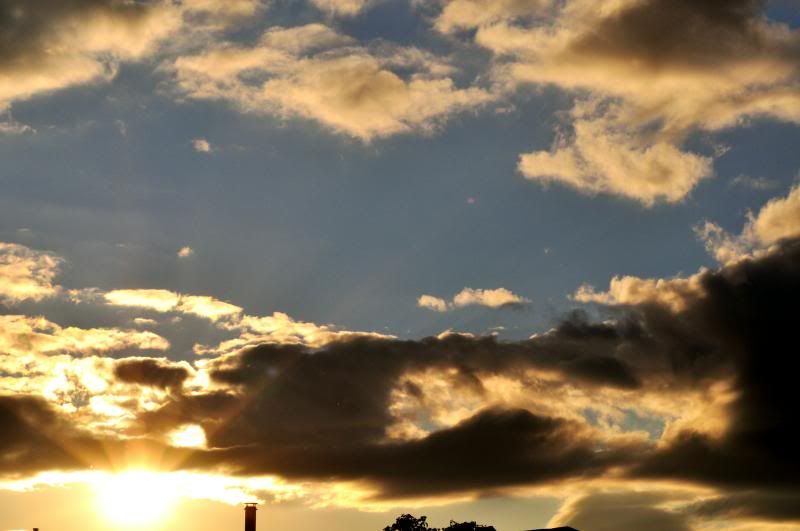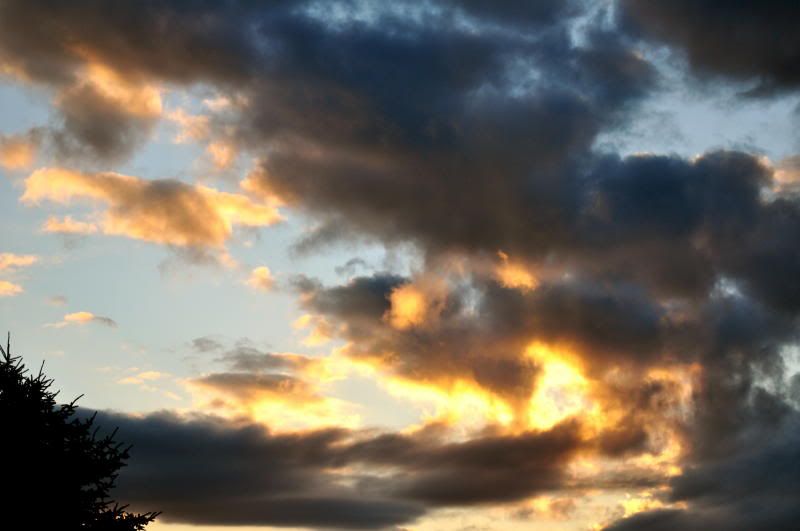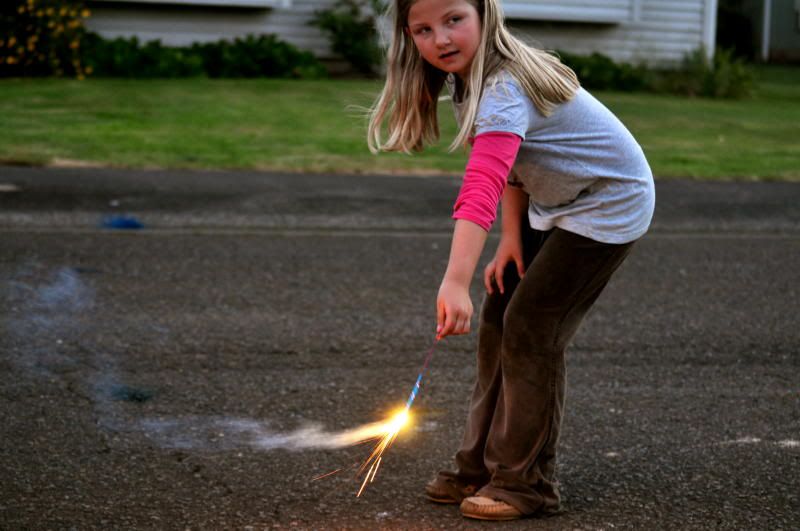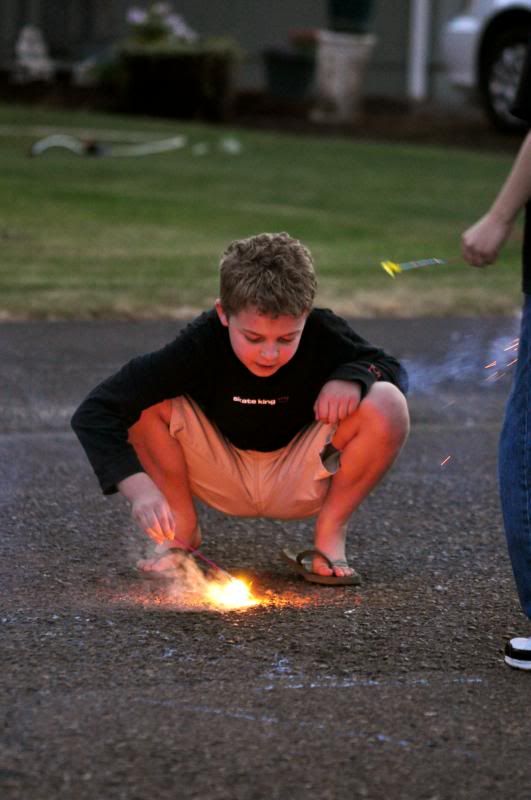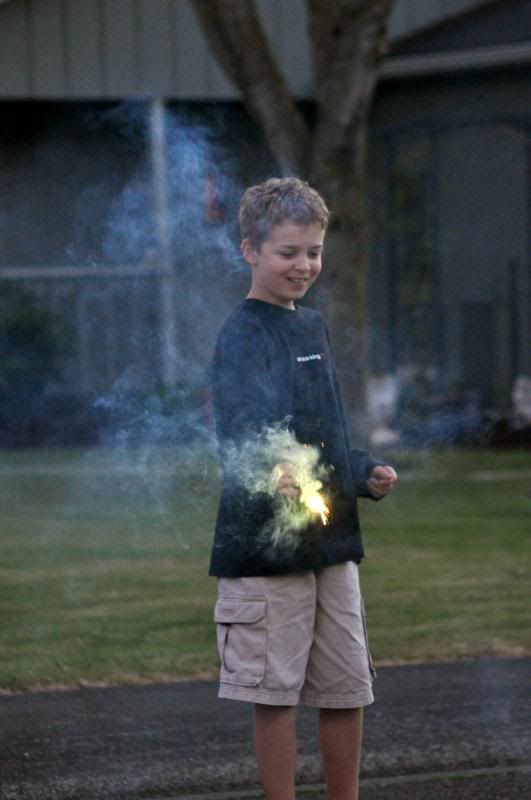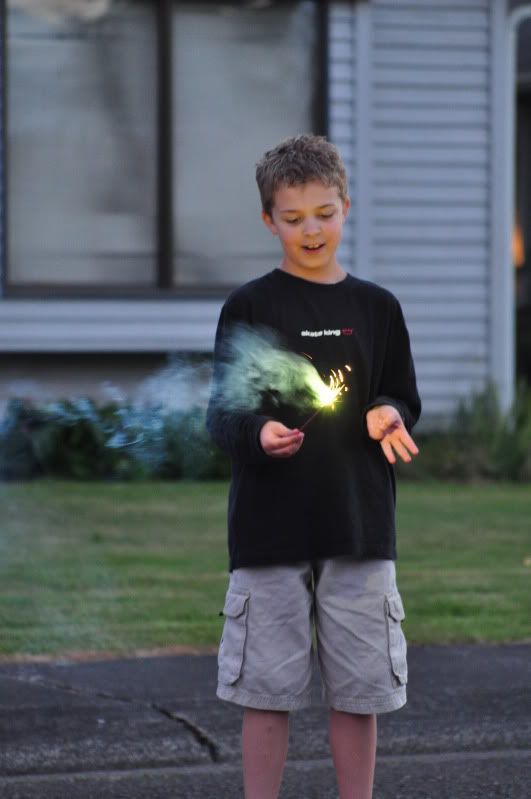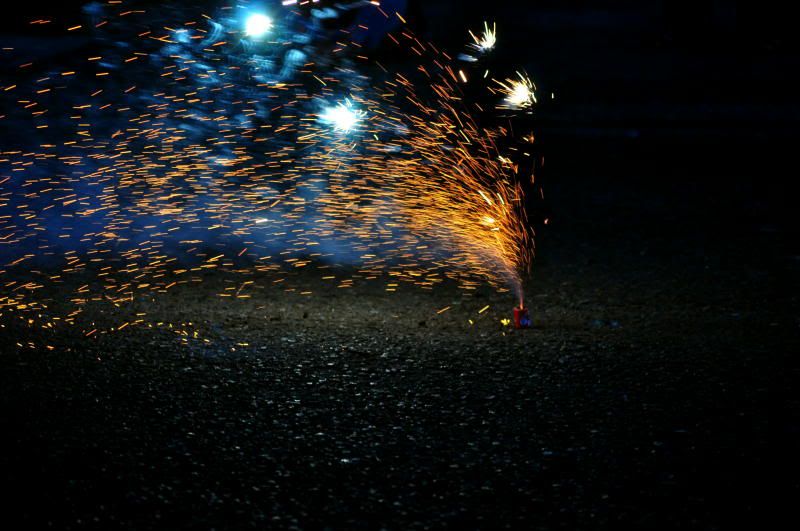 I love the sihlouette glow on Matthew in this one (right side).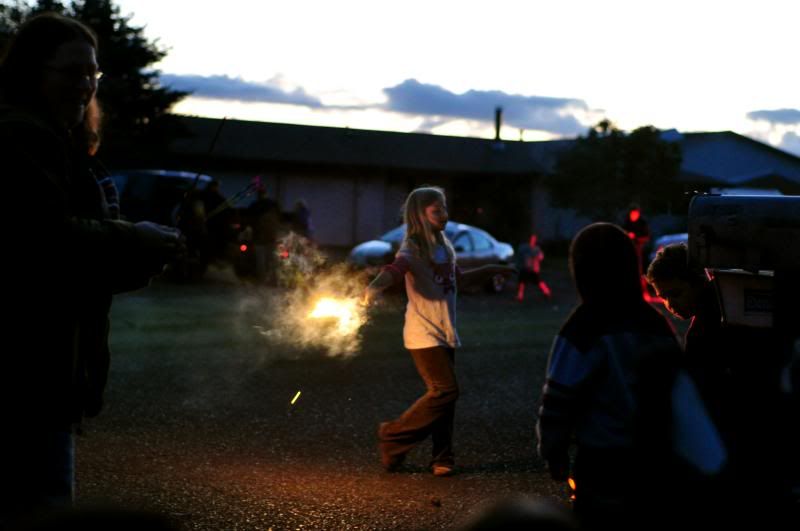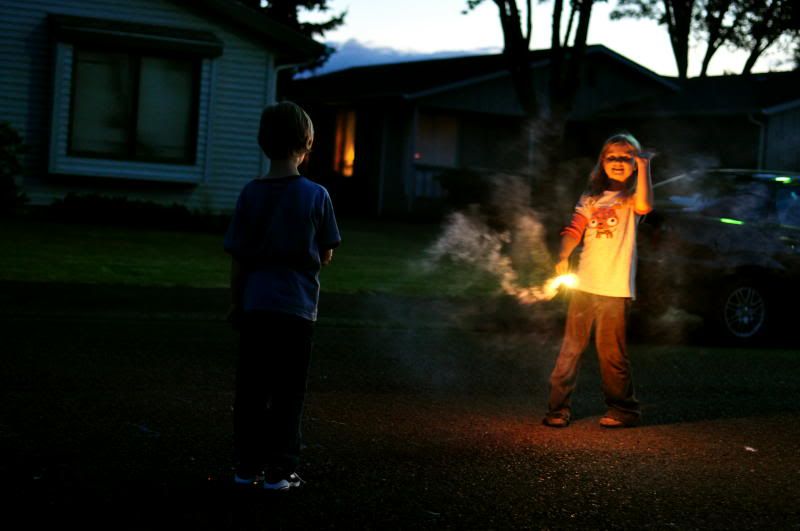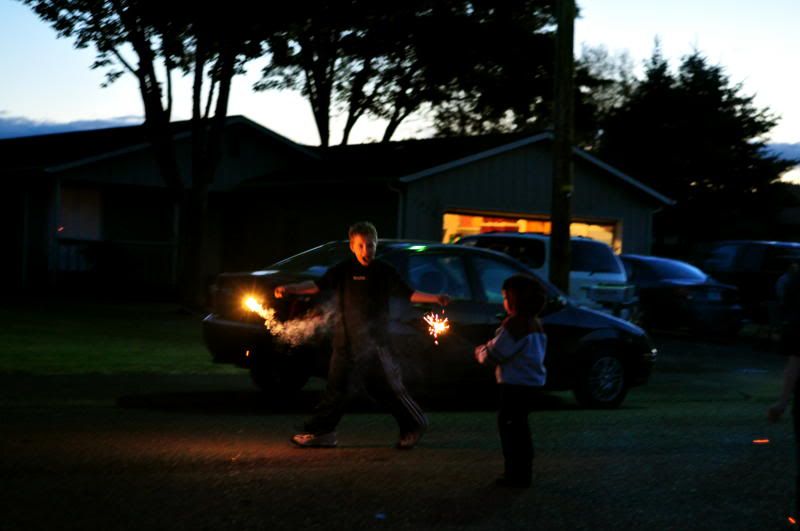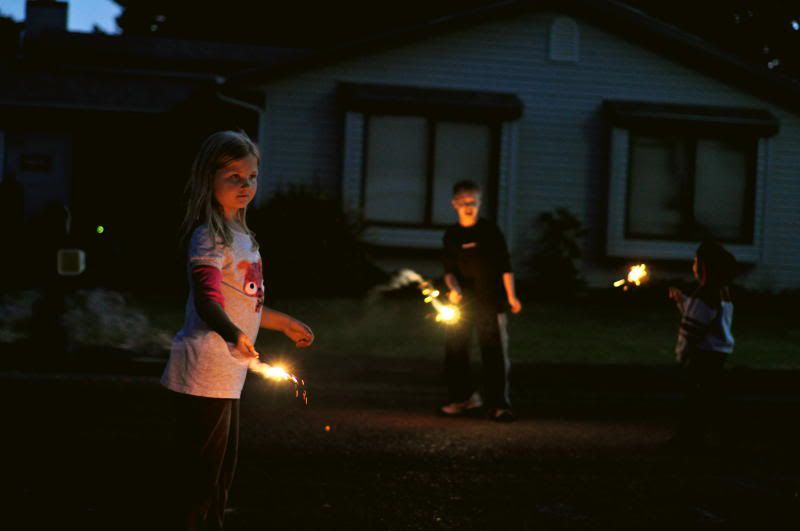 My kids are SO freakin' adorable. They really are. You know it!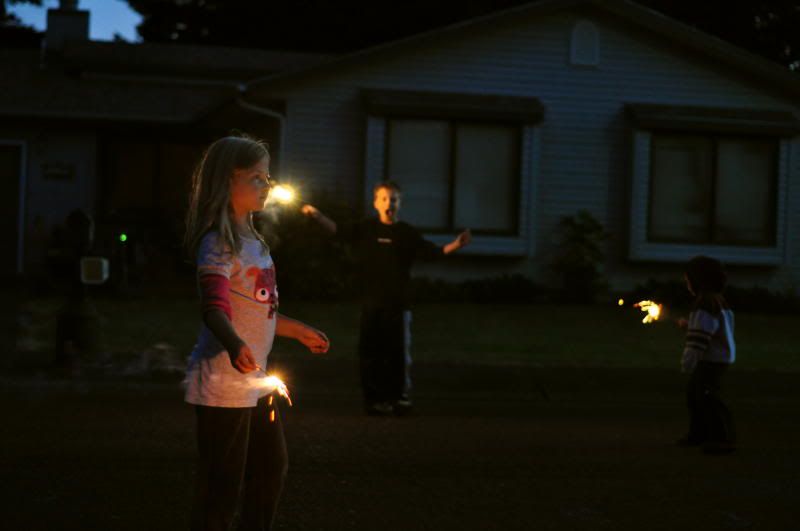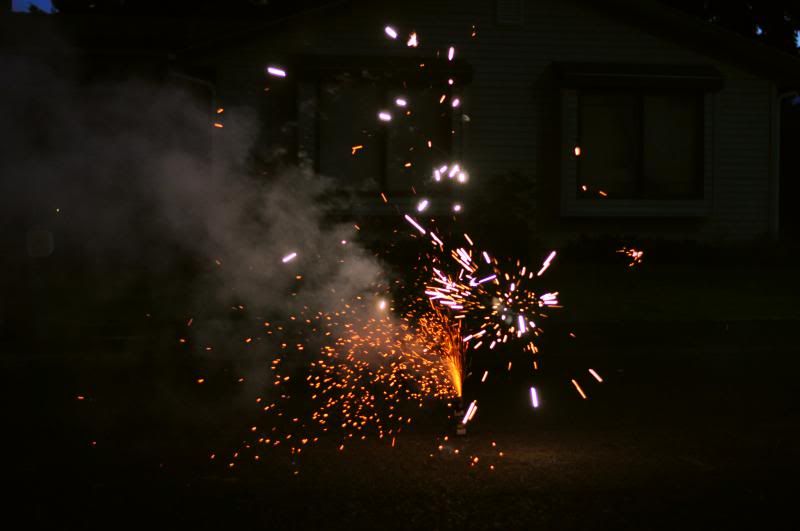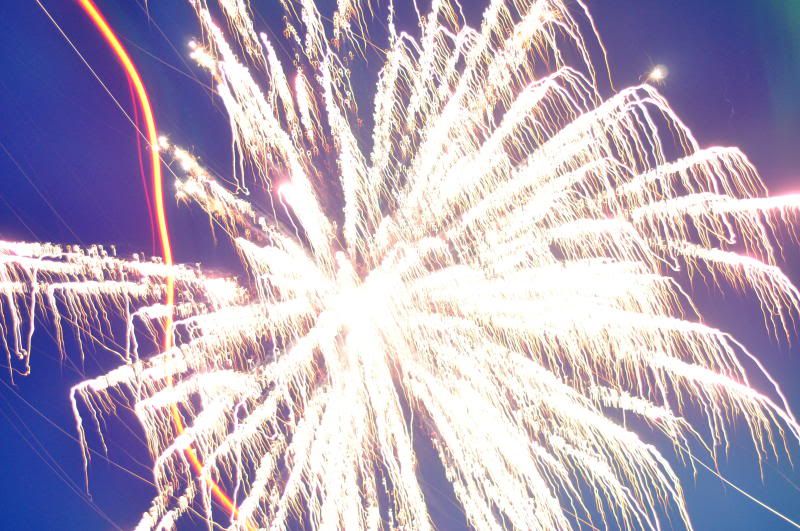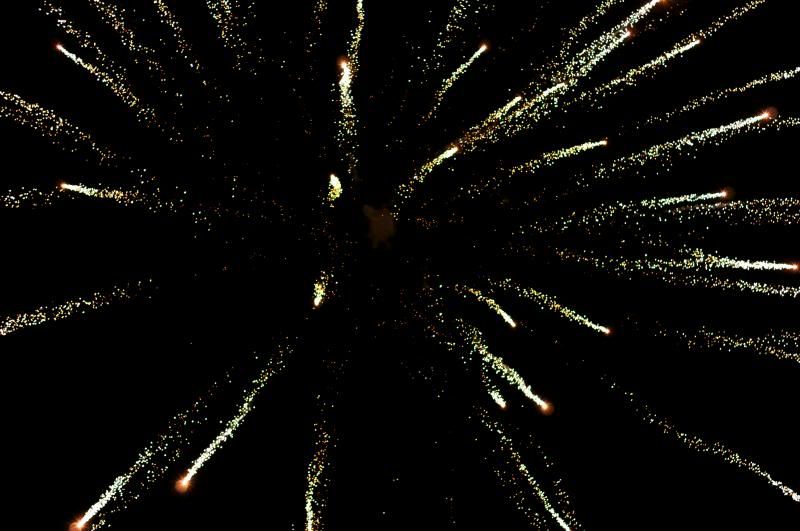 Later in the evening the boys all took turns setting off fireworks in the cul-de-sac while we sat in chairs, cozy in blankets. There were neighbors at the end of the street that had some illegal ones and they were fantastic! Didn't manage to capture those in pictures but they were quite large, loud and lovely!
It was a wonderful night!
X
O
X
O
~S