Last week Josie had to make a wagon for her History class. They are studying the Oregon Trail this quarter. They've been keeping journals and writing in character as a member of a family traveling on the Oregon Trail. Their progress is being tracked on a map in the classroom. She's enjoyed it & was eager to tackle the wagon making project. I think she did a pretty good job! She had some assistance (I had official hot glue gun duty) but did a great job!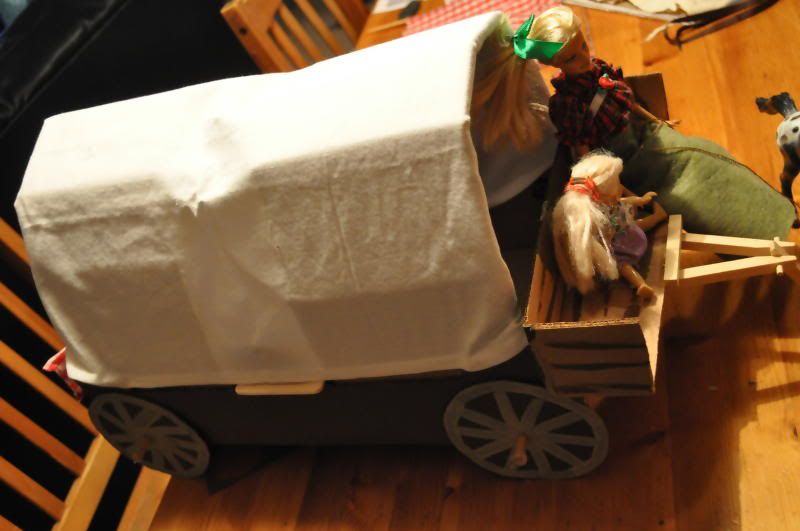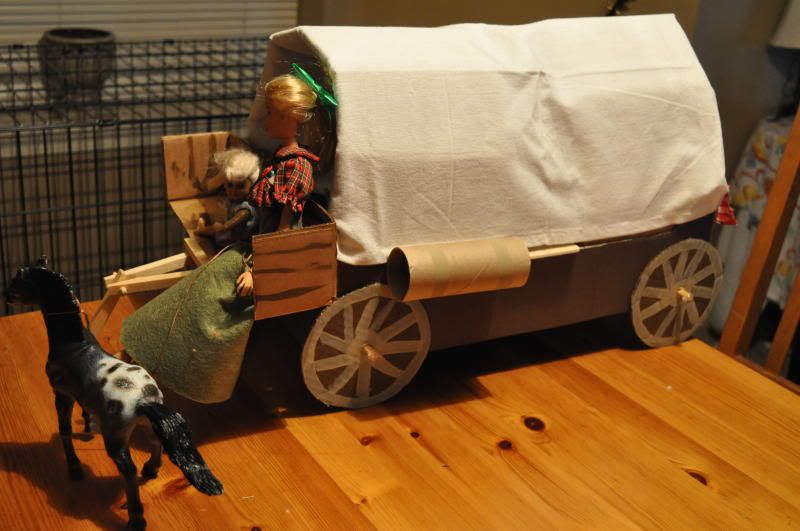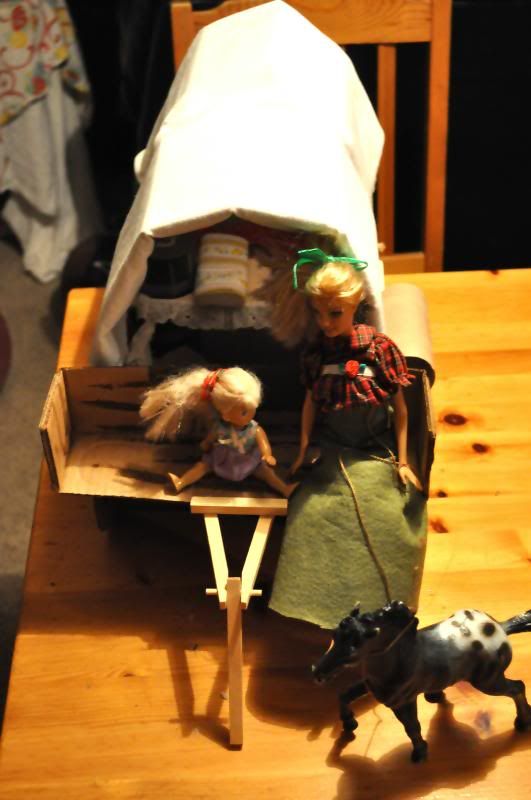 The above pics were taken LATE at night so they're not the best. The others below are the wagon on top of Josie's desk in her classroom.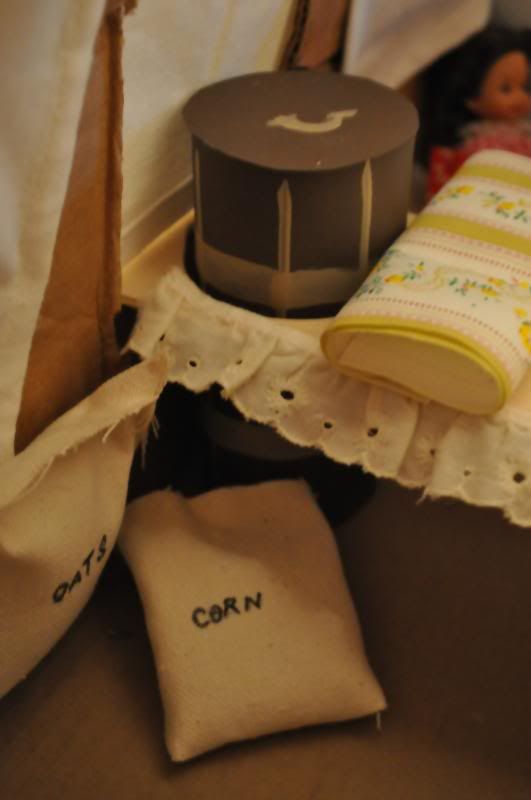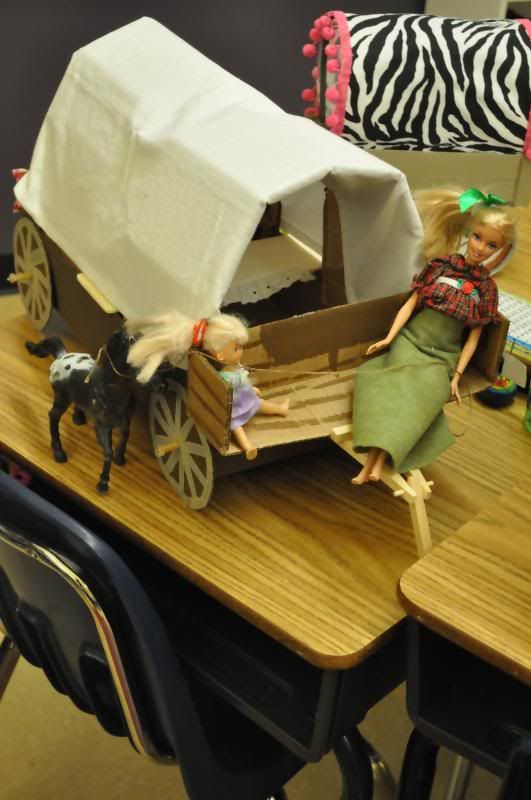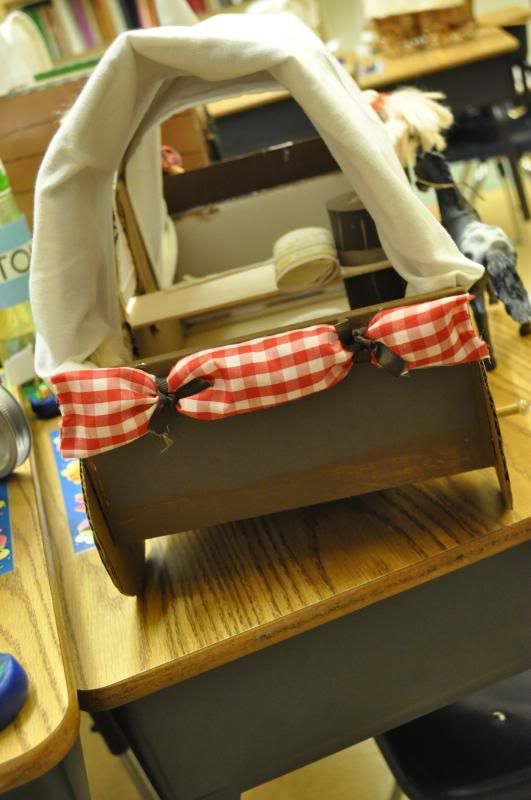 They are also studying the layers of the Earth in Science.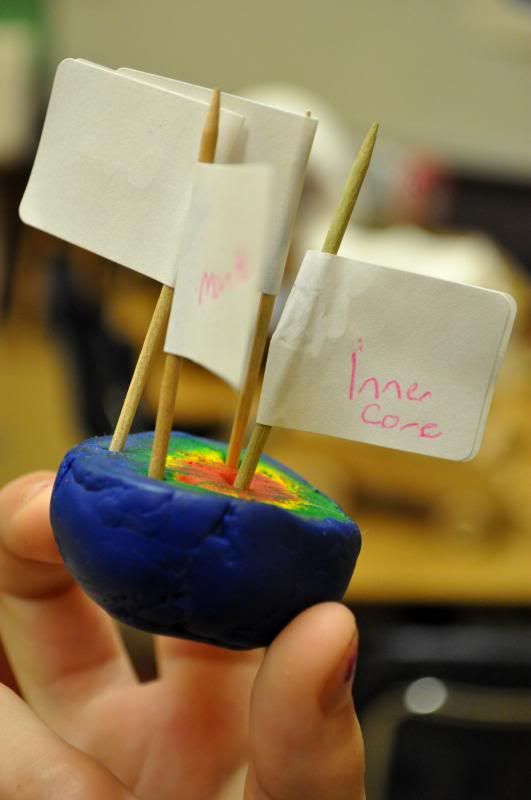 It's safe to say that Josie adores her teacher.
She IS wonderful and we'll be sad to see Josie's year with her come to an end.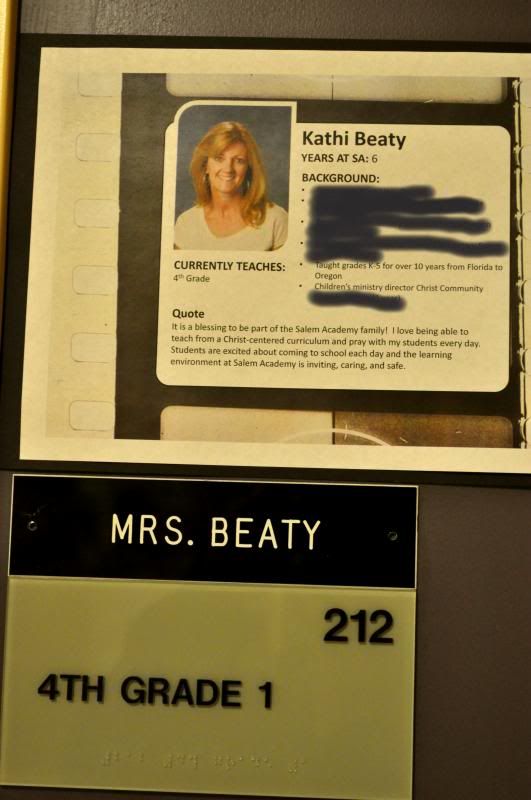 Walking through the halls of the school the walls were covered with artwork and essays written by the students on why they love their school.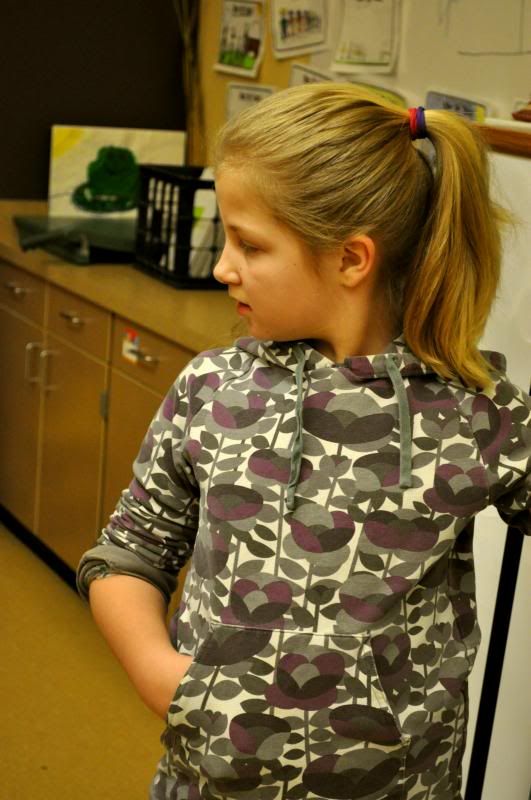 As we were leaving we noticed that the moon was helping light the football field. One of those moments where you just can't ever accurately capture the beauty of the sky. It was amazing.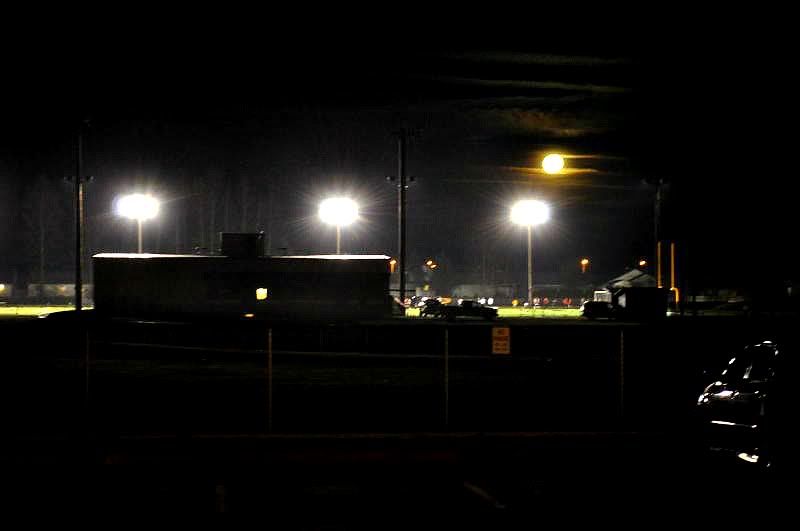 X
O
X
O
~S