These didn't make it into the last baseball post and I just have to include them. Probably a total snooze fest to everyone else- but the snack shack was the hilight of every evening's end on game nights for the kids. They couldn't wait to redeem their ticket (one dispensed after each game played) for a refreshing snack. And OH THE CHOICES!! Popcorn, ice cold soda, Gatorade galore, licorice whips, nachos, hot dogs, huge muffins and much more. And so, the kids would stuff their equipment bags as quickly as possible (or leave us to it) so they could book it across the field to the shack! And then we'd meander over and stand..and wait. AND wait. AND wait. My two were indecisive (they come by this honestly, I'm afraid)- but we're talking TEAMS of kids in line, all being overwhelmed with their options here, people. TEAMS of children.
Still...it was cute to watch and capture in a few pics.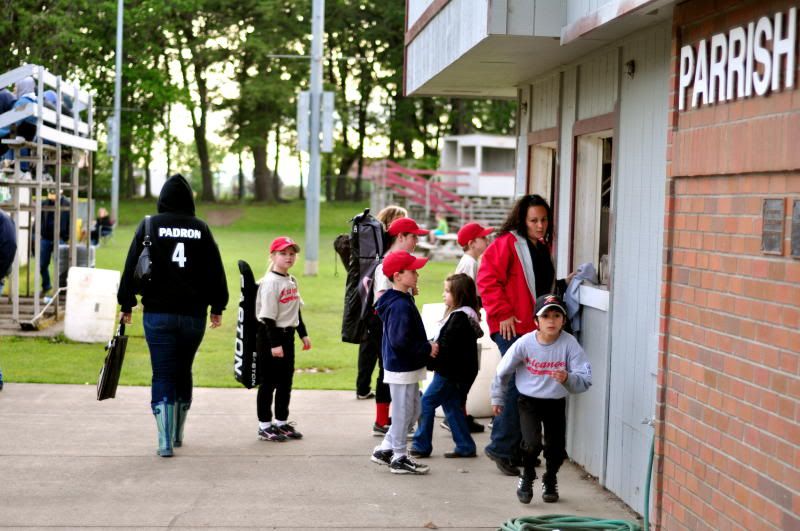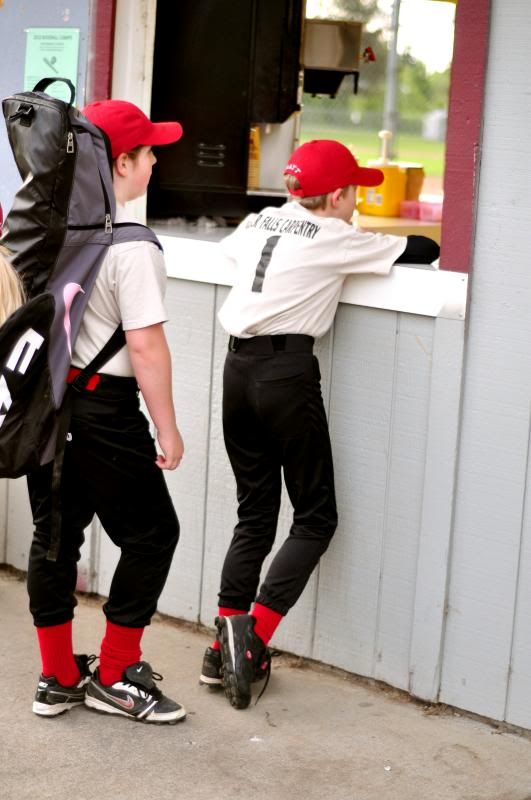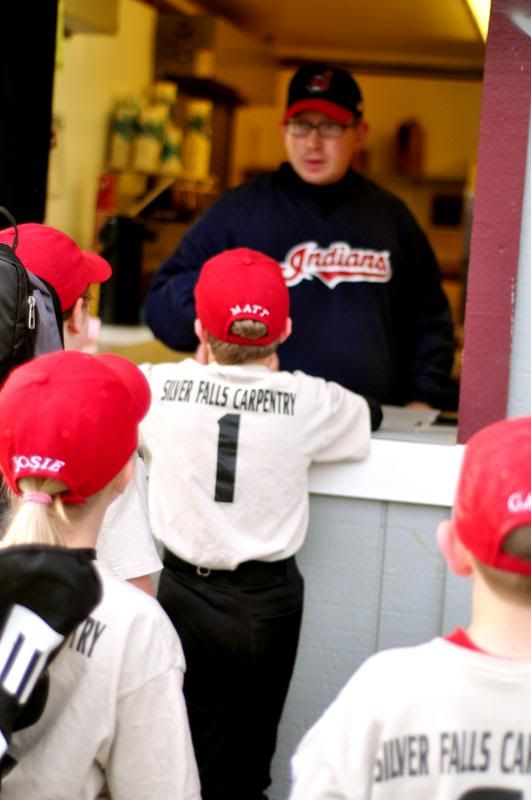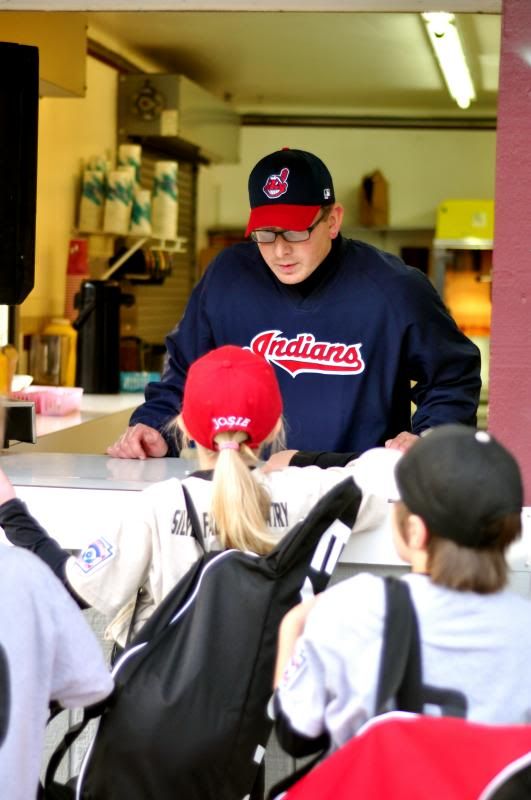 And there you have it...the last of this years ball pics.
...I think.
X
O
X
O
~S