*This is a picture heavy post...may take a minute to load..
We ventured east of Woodburn this past week, to the
Wooden Shoe Tulip Farm
! My mom ("Nanny" to the littles) and niece picked us up & we headed out- praying the quickly darkening skies would hold until we'd done our tiptoeing through the fields! And, they did! The crazy, wet weather over the last few weeks DID make it a slippery, muddy adventure- but one well worth taking!
The fields were GORGEOUS... it was like technicolor against the gray skies.. and then with the view of the mountains in the background.. WOWza.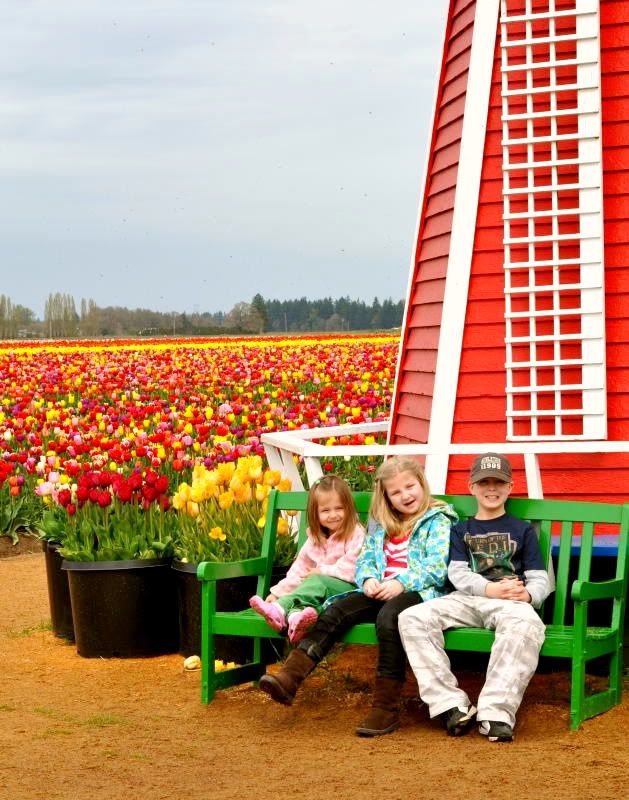 Cuddling Cousins.
And just one more of the little man by himself...at his request (jaw dropping shocker to me!)
a PVC slide...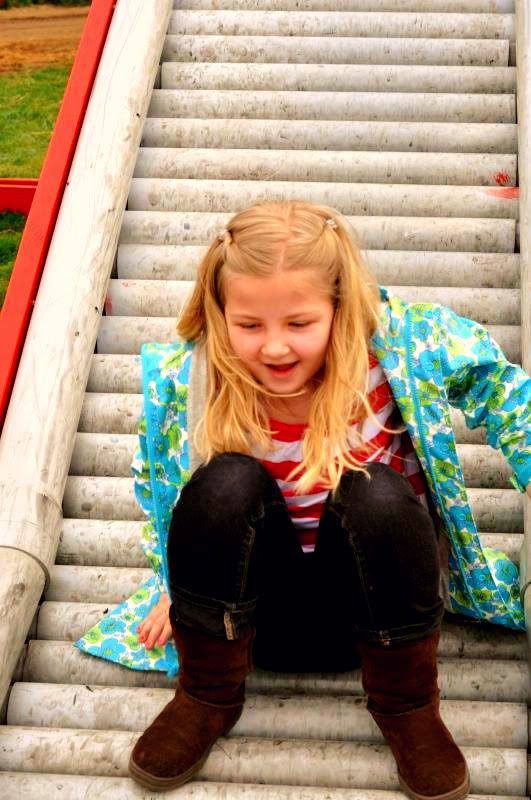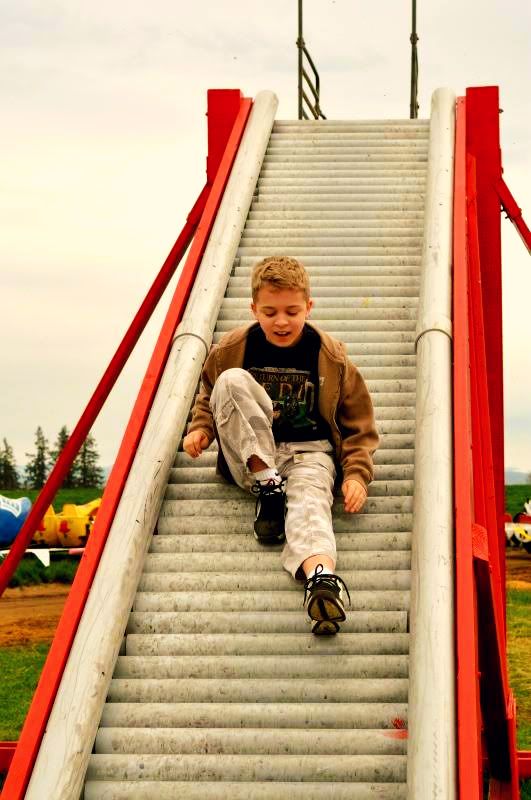 my little Dutch wooden shoe makers... the one on the left is REEEAAALLLY happy, no?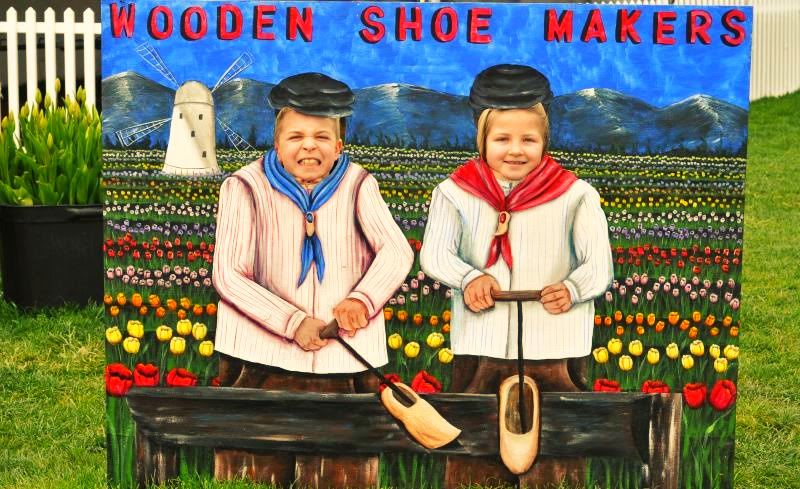 technicolor, I tell you...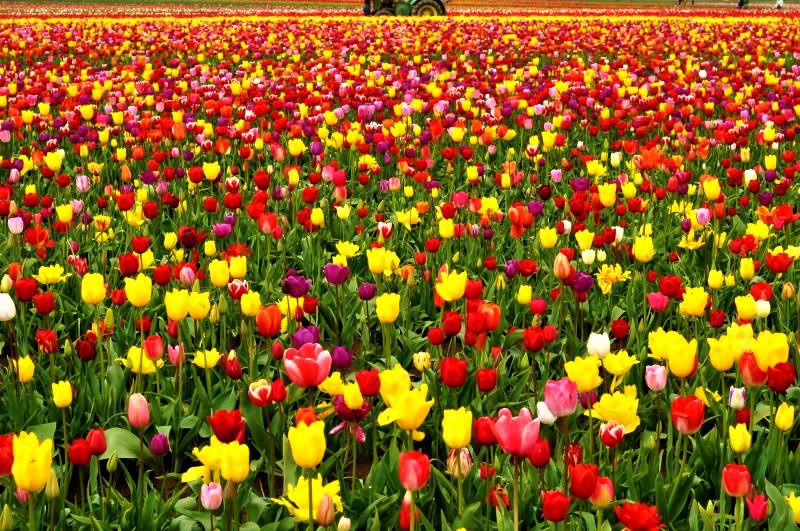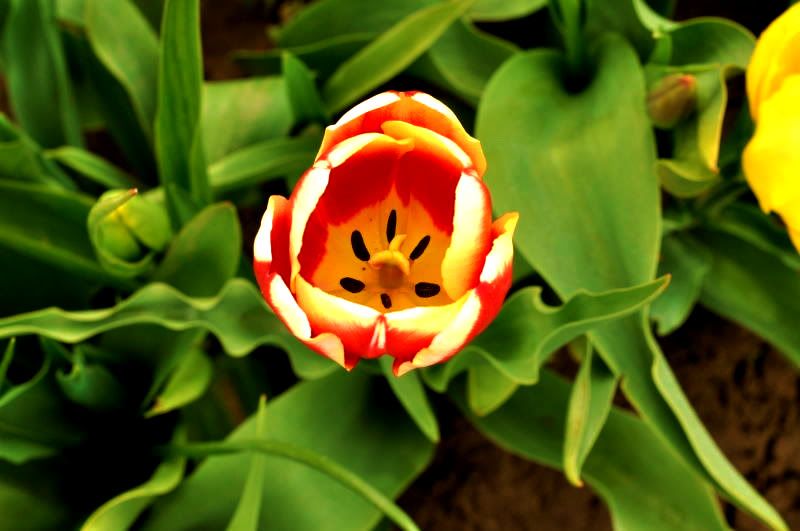 He *has* been going through a growth spurt as of late...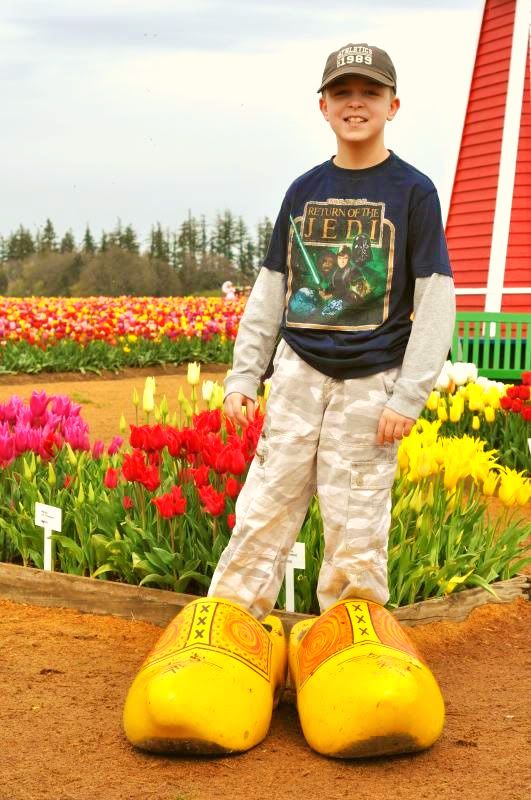 and she's always usually RIGHT behind him on those...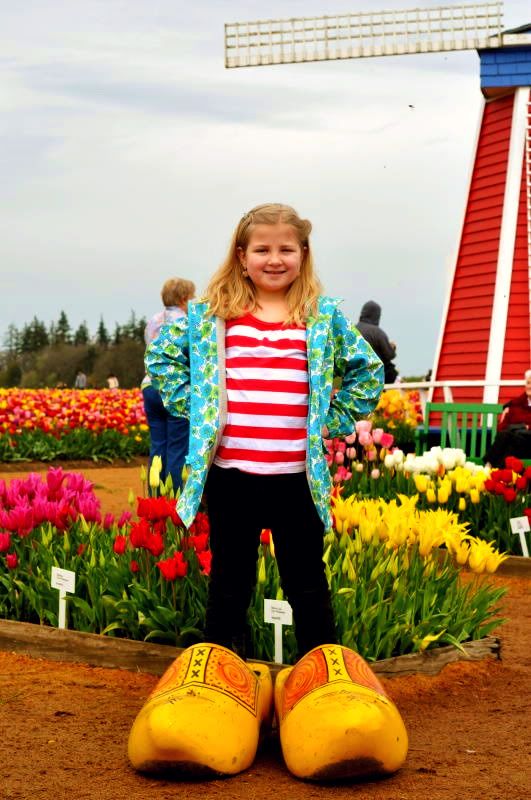 on an antique John Deere tractor in the middle of the field...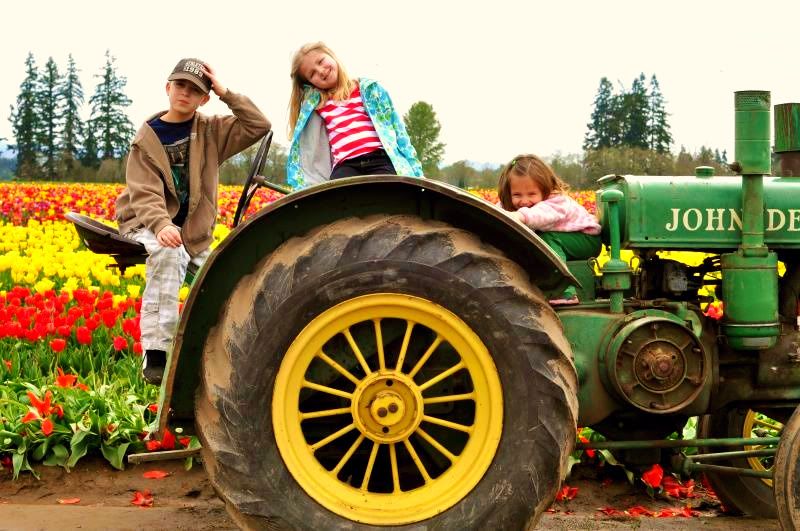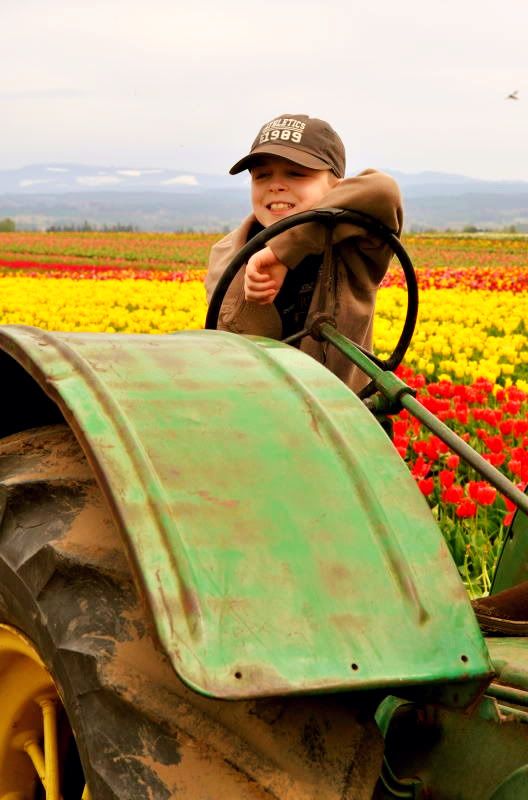 see the mountains in the background?? BEAUTIFUL.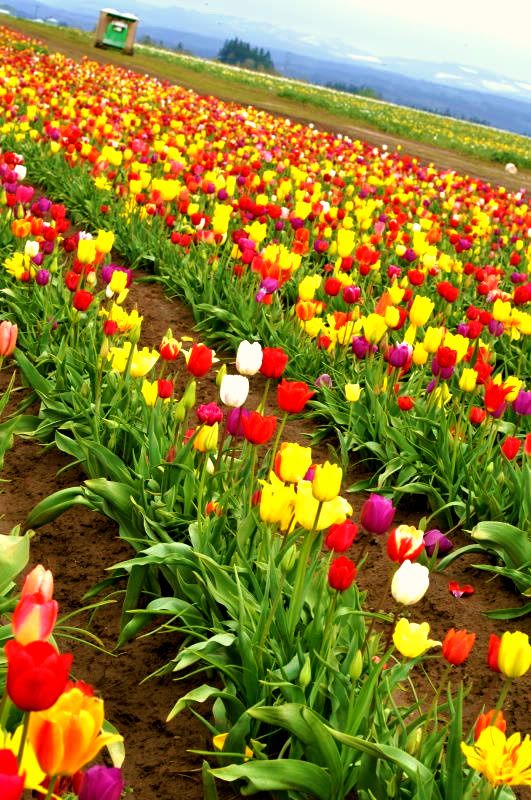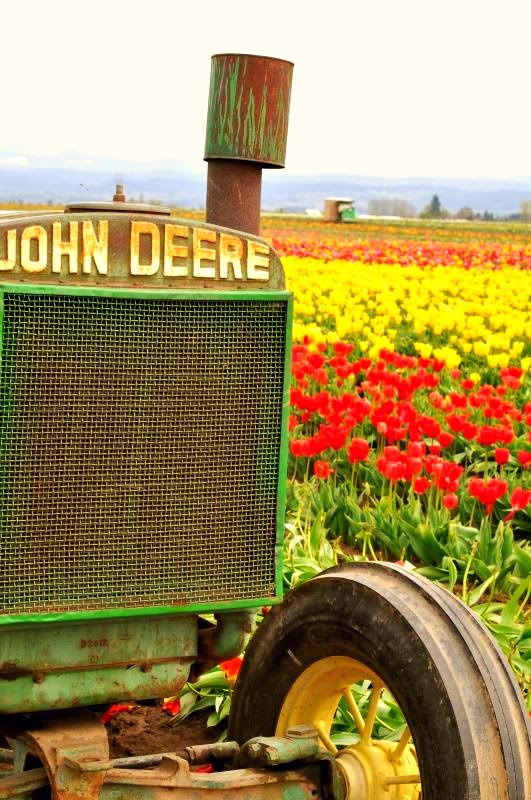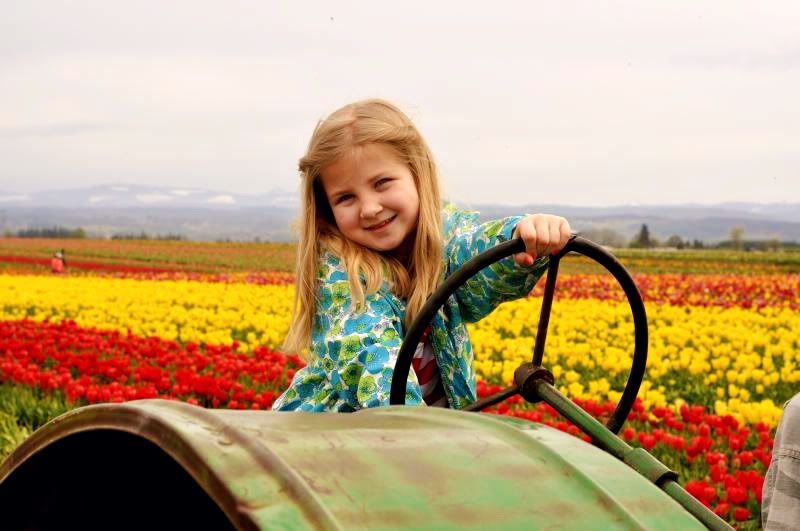 probably my favorite grouping in the whole place...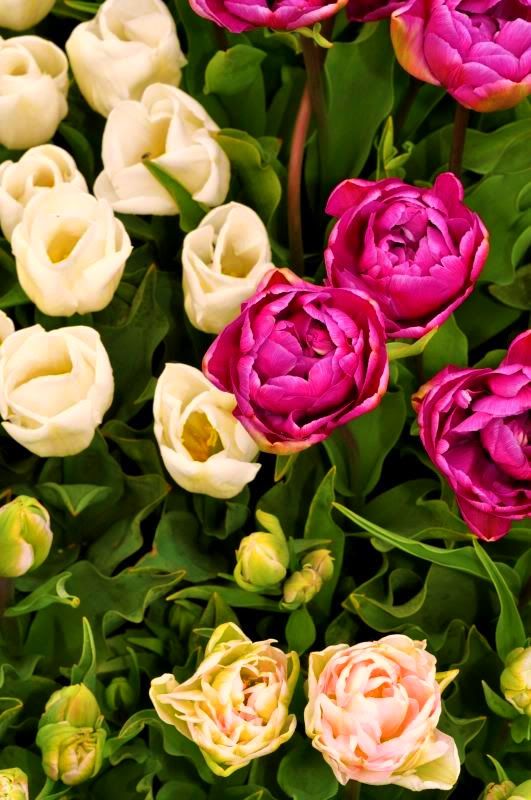 SOOOOO bright!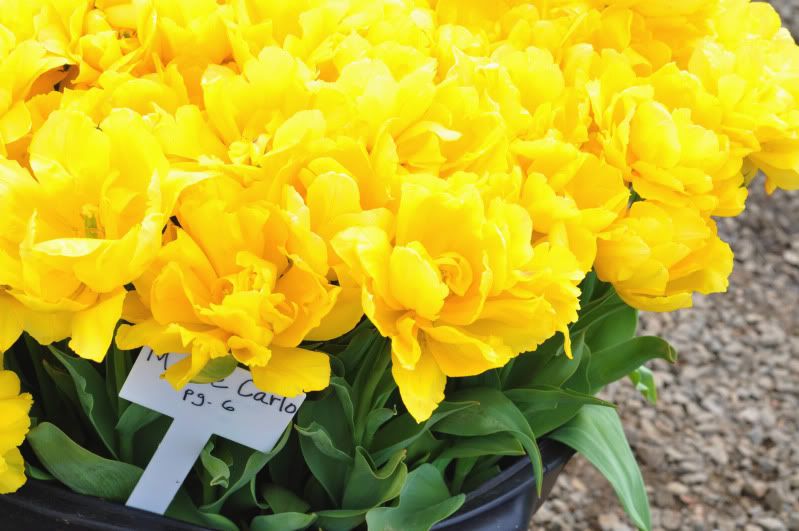 I *did* mention that it was a slippery, muddy adventure. We did our best to avert disaster- but sometimes, a race with cousins, down the middle of the flower patch is just too tempting & we throw caution to the wind! I must admit it was HILARIOUS watching this happen- downright hilarious. Not even 5 minutes later we saw another girl run to catch up with her family and ended up sliding on her side for a few rows... poor thing was COVERED in mud- but she was a good sport about it too.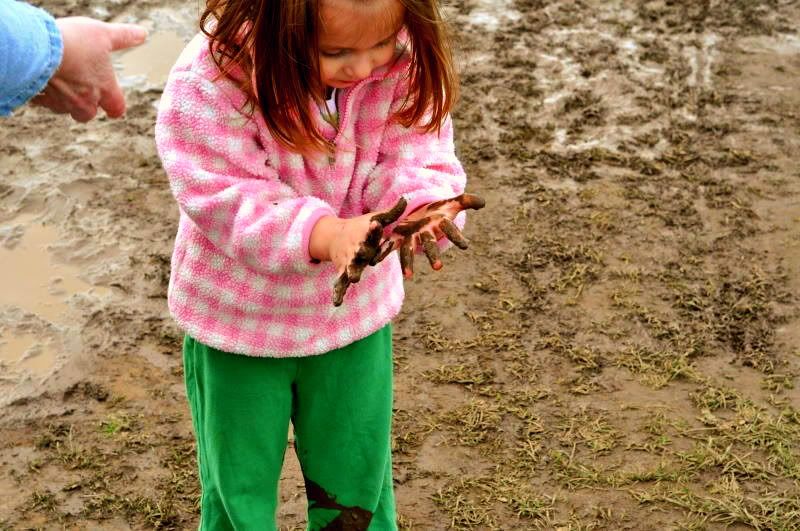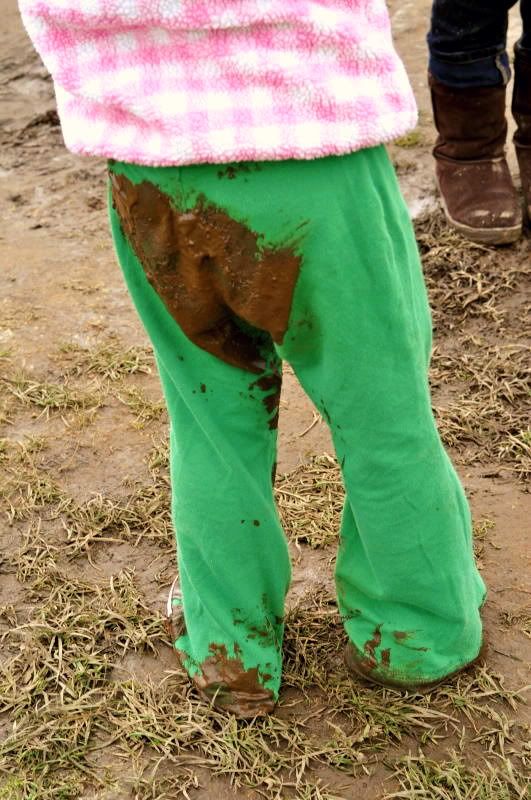 adorable littles o' mine...and see those black specks in the pic? Those are black mystery bugs- literally SWARMS of them EVERYwhere. I was scared too scared to smile or yawn for fear of ingesting extra protein.. anyone have an idea what they could've been? They weren't flies... but they were THICK. Guess it was on account of all the great fertilizer on those flowers..?!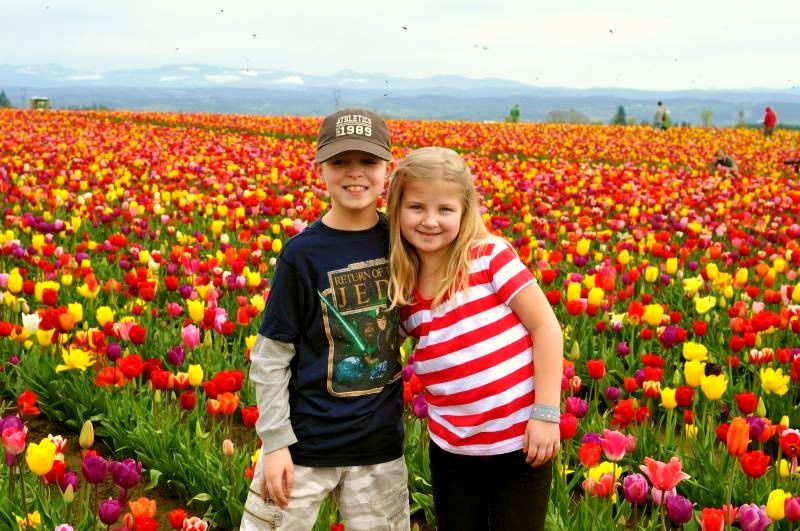 I see Dutch people...(Nanny & Josie)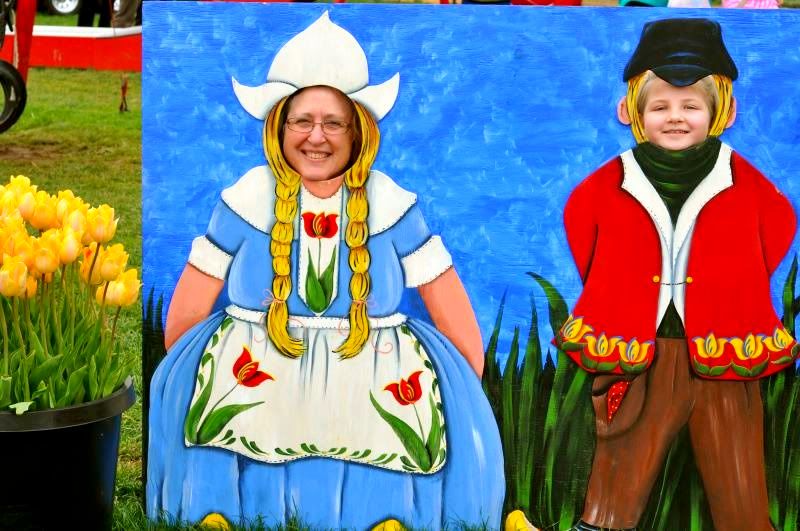 & another lovely variety I loved...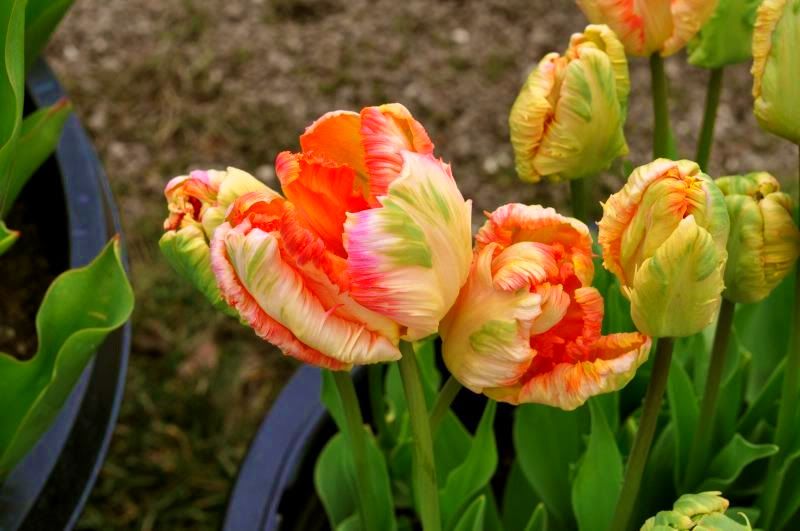 It was a wonderful afternoon and I'm so glad we all went together! Long overdue, after talking about going for several years- but we can cross it off the list now!
X
O
X
O
~S