Harvest time.
Apples.
Pumpkins.
Potatoes.
Love it all...
I need to go to the Farmers Market this weekend and get some dahlias.
I try to buy at least one bouquet of them this time of year EVERY year but haven't yet.
They're my favorite flower so it's a high priority!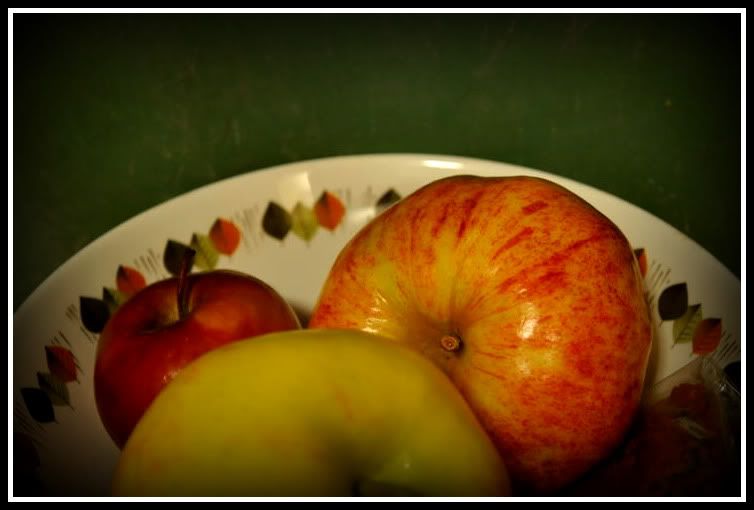 I've been trying to get back into the
FlyLady
routine and I've found it's easy to do now that they're on Facebook! They post their daily missions and routines each day- and no more trying to filter through a bazillion emails in my box each day! They've begun posting missions for the Holiday season as well- so I'm rolling on that. One of the first things was to create a notebook for all the brainstorming, lists,etc. I took a spiral notebook we had lying around and waded through the cobwebs of my scrapbook stash to decorate it a bit. Voila! Mission accomplished.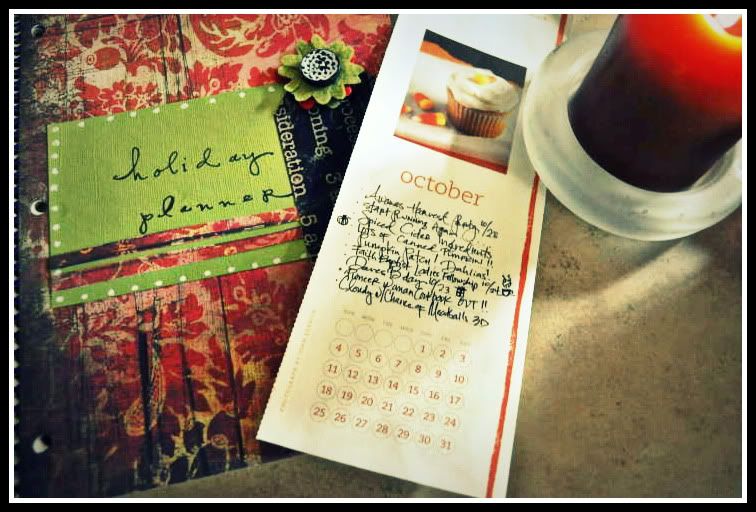 Josie has been working on decorating our home with pumpkins and leaves of her own design. She asked that I not post a picture of her decorated area until it's complete...so I'll leave you in suspense! I haven't told her yet but I have a few art projects coming up that will add to her concept. If I made mention of it at all she'd beg to do them all the live long day- so mum's the word...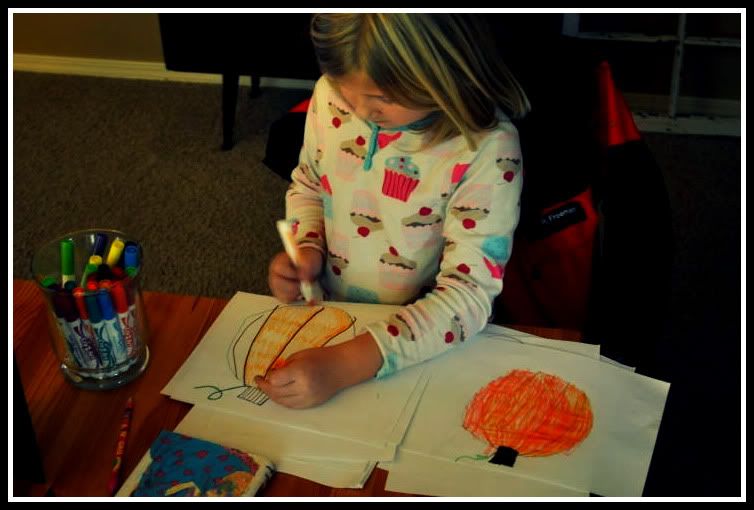 We were loaned this copy of Tim Hawkins and it was nice to be able to sit and watch it as a family and not have to worry about language or crass behavior. It's a rarity these days. Another family favorite is
BRIAN REGAN
. Definitely worth checking out if he tours your town- or just visit YouTube to get an idea...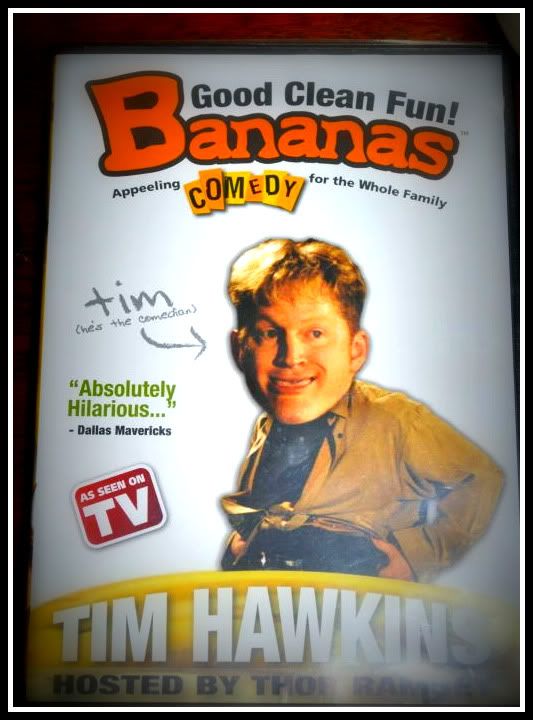 Watched Ree (
The Pioneer Woman
) on The Bonnie Hunt Show today.... it was brief but enjoyable. I want her new cookbook SOOOOOOO badly!!!! Definitely on my Christmas list.
If you happened to miss the segment today(Mom!)....you're in luck. You can watch the funniest part of the segment here! Bonnie Hunt & Ree played so well of each other. Quick wit...love it!
and...there seems to be some technical issues. So go to this
LINK
and you'll see a 2minute video on the right side for Ree and Bonnie. It's worth it for a few laughs!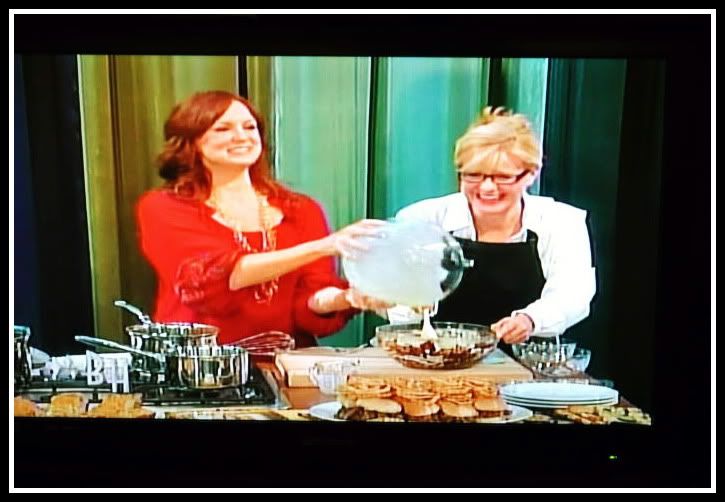 MORE spiced cider. Had to go to the store and literally scraped the bottom of the bulk barrel of cinnamon sticks...they were almost out. I grabbed the last seven sticks! (whew!) Bulk is a beautiful thing for items like cinnamon sticks (6 cents spent) and whole cloves (a snack baggie size for 11 cents). Someone asked how I make the cider. I buy a huge jug of apple cider, pour it into my crock pot (about 1/2 full), toss in a couple cinnamon sticks and sprinkle some cloves and a dash of allspice. I like to put a few slices of an orange in there too- but it's just as delish without. It just adds that sumpin' sumpin'...Put the lid on and let it heat up. Pretty soon your whole house will smell soooo good! Ladle into a cup, spray in your whipped cream and drizzle with caramel sauce (we just use a squeezeable ice cream topping bottle). It's Fab.U.losso!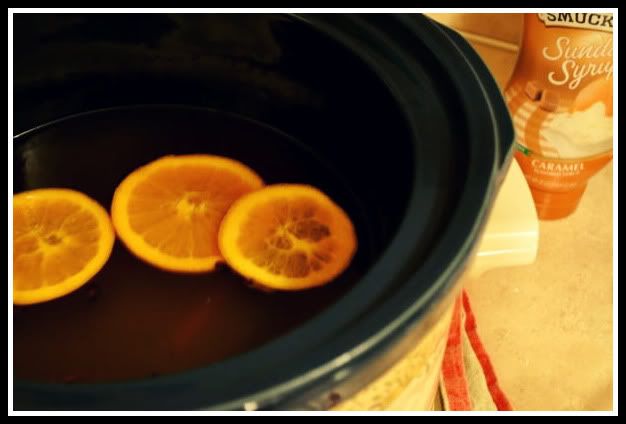 Here's the kids, right before their mother almost thoroughly humiliated them at AWANAS. I've been a little off on my dates and I thought last Wednesday was the 28th. ahem. So we get the kids ready for their Harvest Party at AWANAS and we head down to the church. We get out of the car and start to walk in but I catch sight of the inside of the gym. There's nothing set up. I see someone pull into the parking lot and out pops their munchkin- in their AWANAS vest...
oops.
We hightailed it back to the car with Josie hissing "Mom you almost totally embarassed ussss!"
I felt SO bad! And just a smidge like a dork.
oy.
BUT! We're ready to roll for the AWANAS Harvest Party that's THIS week, ya'll. I gots it togethaaahhhhh. (eye roll)
Fortunately my children are quick to forgive (well, nothing a little trip to Wendy's and Blockbuster couldn't fix anywho.).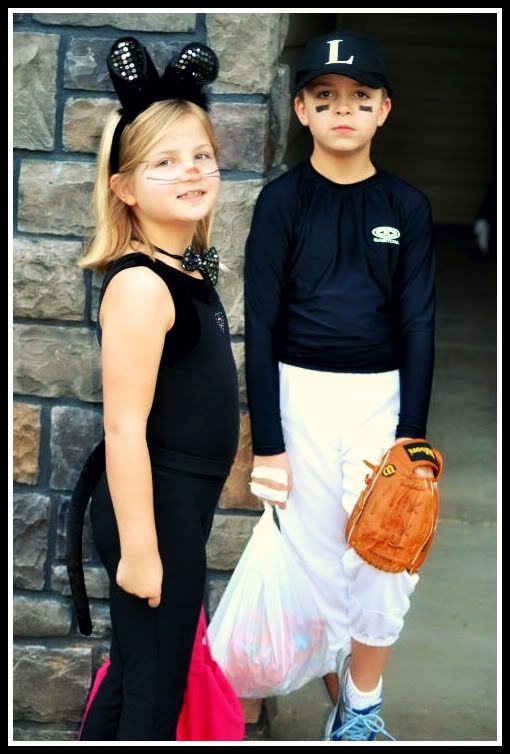 X

O

X

O

,
S