At least one Friday a month I make some sort of homemade snack for all of the teachers at the kids' school. I've loved having the honor of doing this for them AND I earn volunteer hours as well. In the past I've made banana bread, gingerbread loaf, and
double chocolate cake pops.
This time I decided to use this recipe in the back of this month's Martha Stewart Living for "Anytime Oatmeal Cookies". These are SO. GOOD. Simple but delicious and VERY easy to throw together! Bonus!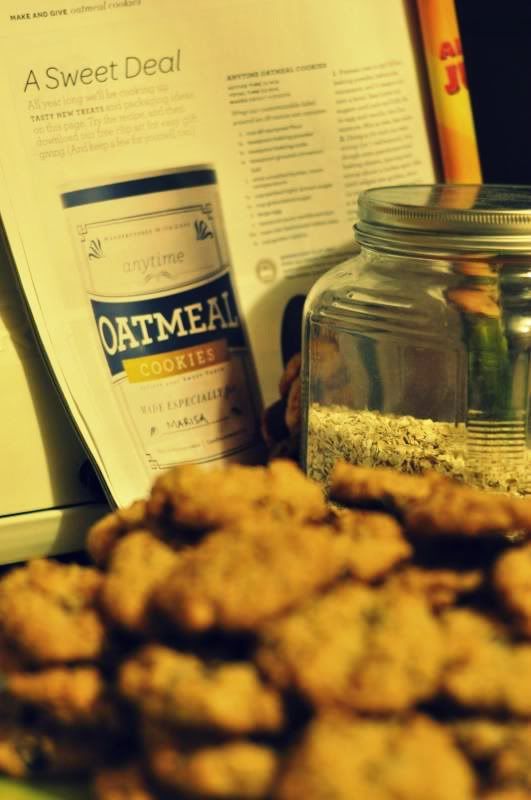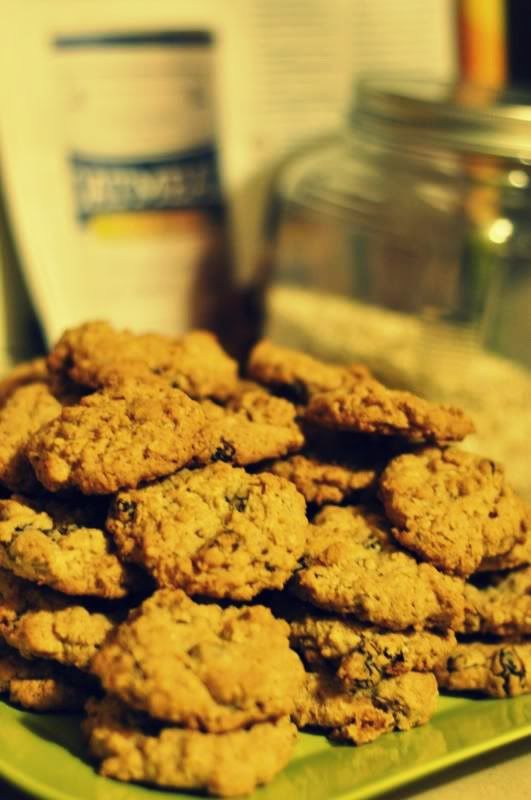 Fortunately, when I went to pick up my cookie plate, I discovered that the staff agreed- there was nothing left but crumbs! I'm thinking about what my next Friday treat should be.
Maybe a variety of scones- sweet & savory? A coffee cake? Something breakfast related for a late morning snack, perhaps? Give me some ideas! In the meantime, here's the recipe for the cookies!
ANYTIME OATMEAL COOKIES
Martha Steward Living
1 c. all-purpose flour
1/4 tsp. baking powder
1/4 tsp. baking soda
1/4 tsp. ground cinnamon
Salt
1 stick unsalted butter, room temp
2/3 c. packed light brown sugar
1/3 c. granulated sugar
1 large egg
1 tsp. vanilla extract
1 1/2 c. old-fashioned rolled oats
1/2 c. golden raisins
1. Preheat over to 350 degrees. Sift flour, baking powder, baking soda, cinnamon, and 1/2 tsp. salt into a bowl. Beat butter and sugars until pale and fluffy. Mix in egg and vanilla, then flour mixture. Mix in oats, then raisins.
2. Using a 1 1/4" ice cream scoop or a tablespoon, drop dough onto parchment-lined baking sheets, spacing each scoop about 2" apart. Bake until edges are golden, about 14 minutes. Let cookies cool on a wire rack. Makes about 4 dozen.
Blessings,
Sarah