Josie has always been very into the girly-girl things, but having a big brother that she loves to keep up with, she's enjoyed playing with Star Wars & Super Hero figures, legos, light sabers as well. These pictures sum her personality up SO well! Girly outfit, complete with tutu skirt- on the floor rolling with the dogs and playing with her brothers Star Wars toys. LOVE. IT.
She has SUCH beautiful hair. The texture, thickness, color...I'm SO envious!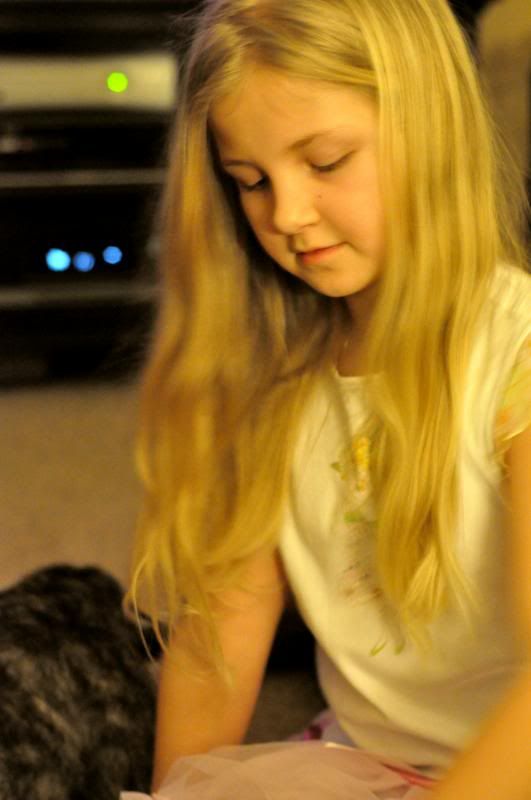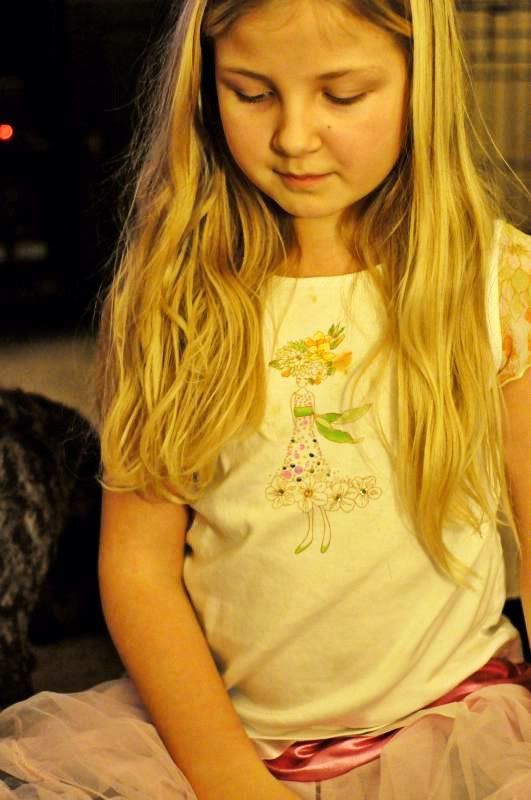 And this one. Again... SO her!!! My little funny face.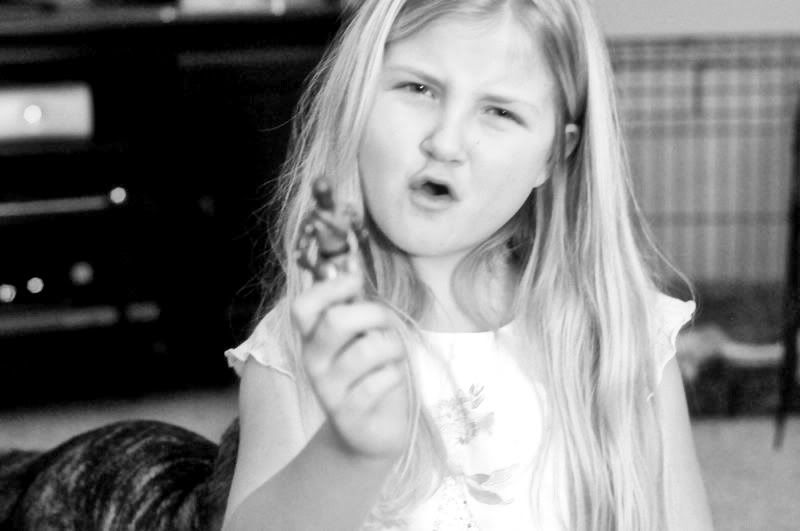 Blessings,
Sarah