Though I've been doing well, the rest of my brood has succombed to a nasty bug for over a week. Josie is the carrier monkey..last Friday she came home complaining of having had a headache all day. She fell asleep (this does NOT happen with this girl) and awoke with a fever AND the headache. We had family visiting from out-of-town and they ended up getting sick, the hubster and I felt a little under the weather the next day but I snapped out of it. Bob just kept getting worse. Then Matthew got sick that night. Only he had the added bonus of vomitting. LOVELY. Meanwhile- Josie was peachy keen Saturday despite cold symptoms.
Here it is the following Saturday evening and we're STILL battling germs & illness! I'll be SO thankful to be rid of it. Today I did my best to at least improve the overall feeling of infestation... I opened some windows for a little bit to air it out, got dishes & laundry caught up (the laundry was a major FEAT), wiped down EVERYTHING with cleanser, tackled the bills & mail from the last few weeks, went through a huge stack of kids school papers, took pics of stuff to sell on Ebay and some various other tasks to tidy up. It's MUCH better around here than it has been in WEEKS.
Another task successfully accomplished this week = I found a job (finally!) so our daily schedule will change a bit. I think it's going to work out well and feel blessed to have it after searching for so long.
Other reasons to be happy:
I get my hair cut/colored this week. After so many months. I'm embarassed to say how long it's truly been. Let's just say I am WELL past ghetto roots!
Our Ollie pop pup is getting fixed this week. I think we're all happy about this- especially our other pug, Pepper. We've realized Pepper has the patience of a saint..and Ollie is an Energizer puggy. (eye roll)
The kids will be back to school after a full week out! (the not-so-fun part=all that make up homework)
Bob will be back to work after a full week out!
Reasons I'm not too happy:
my doctor says I still can't do any cardio.
I haven't taken much in the way of pictures lately
puppy with a bladder the size of a pea
But I don't like dwelling on the negative. Let's get back to happy things....
Like, even though that certain puppy has a teensy bladder and must be taken out a bazillion times a day- he's still pretty cute and cuddly. If you stand still for even a moment and he's around- he'll plop on your feet. If you're laying on the ground watching tv or reading..fuggedaboudit....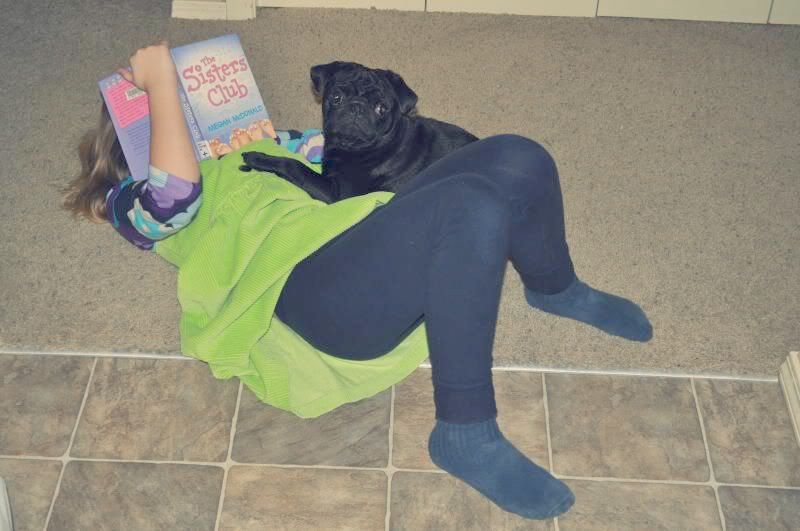 A new lunchbox that's SO stinkin' cute..it makes me wish I were back in elementary so I could have one too.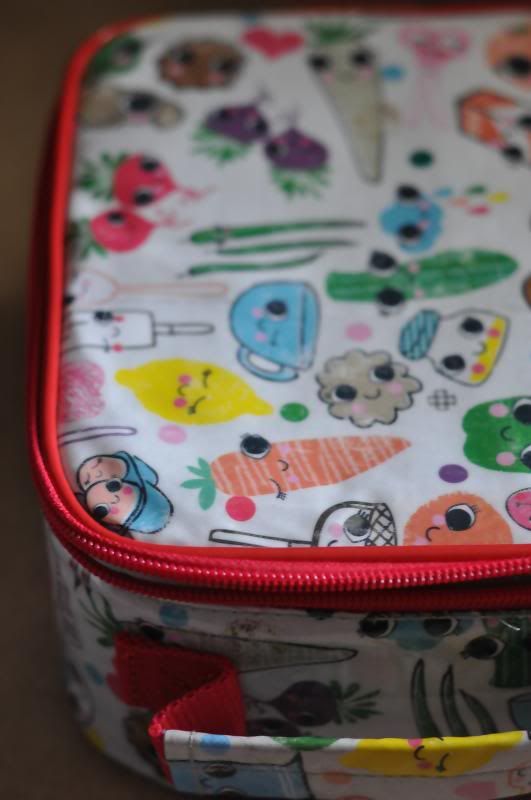 But I *CAN* have these.
Is there NOTHING a cup of ice cold milk and stack of Oreos can't cure?!
I think not.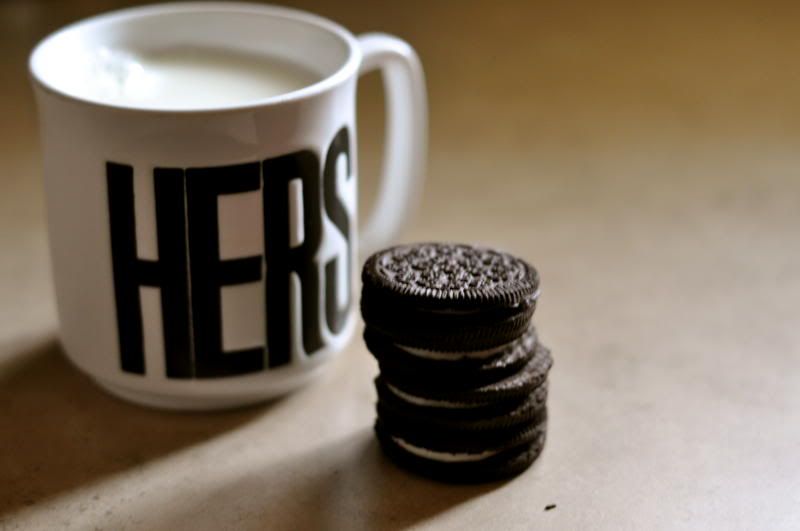 Hope you had a blissful weekend!
Blessings,
Sarah