We've been making this a few times a month.
It's easy, tasty, requires but a few ingredients...
Plus, it satisfies my crazy craving. If I eat something salty, I crave sweet. If I eat something sweet, I crave something salty. Here- the best of both! The nutritional value isn't the best, however.
KETTLECORN on the Cheap....
Ingredients: Popcorn, oil, salt, water, brown sugar.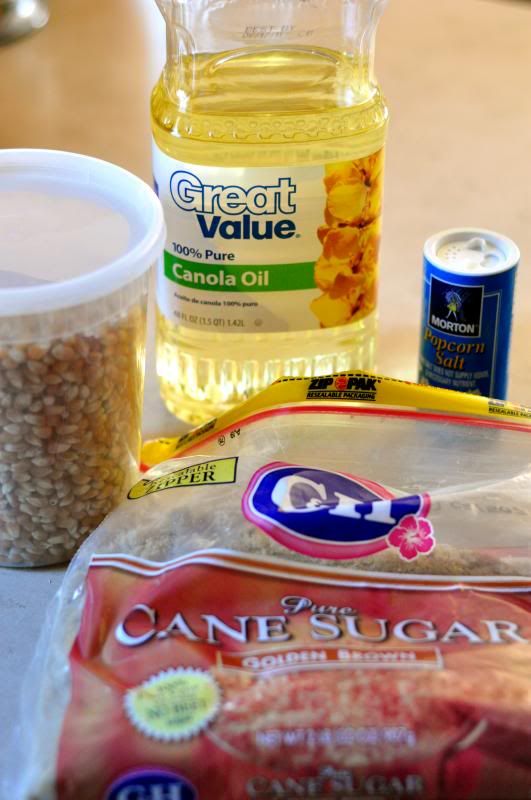 First, make your popcorn. We love our popcorn popper!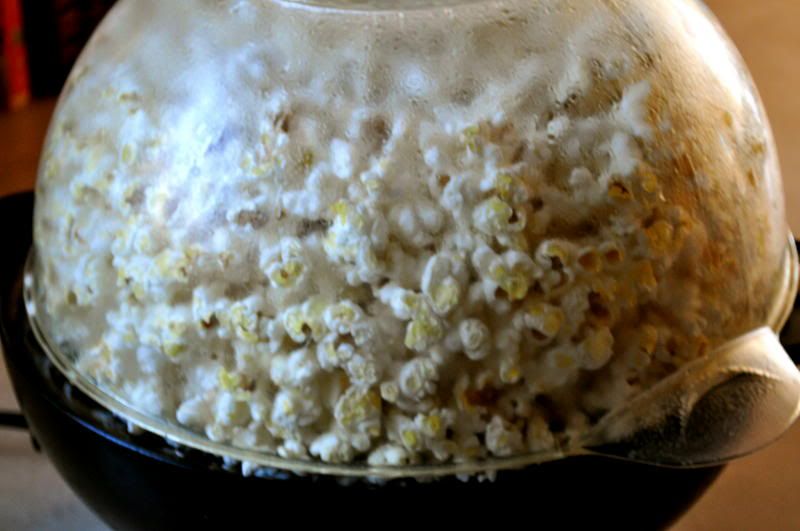 Salt to taste once it's popped.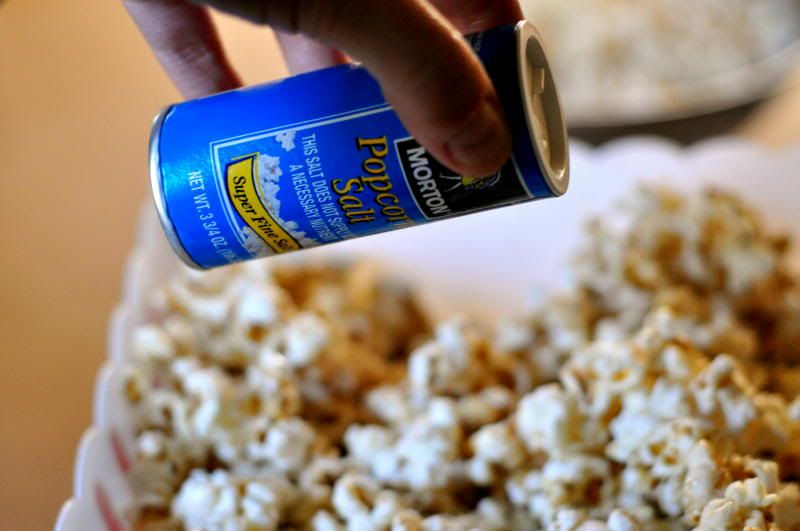 While your popcorn is popping, take a small saucepan & add 2 Tablespoons of oil and 2 Tablespoons of water. Then add 2/3 cup light brown sugar. Stir and bring to a boil. This will only take a minute or two because it is such a small amount, so don't walk away from the stove! As soon as it boils, reduce the heat to medium and simmer for 3 minutes.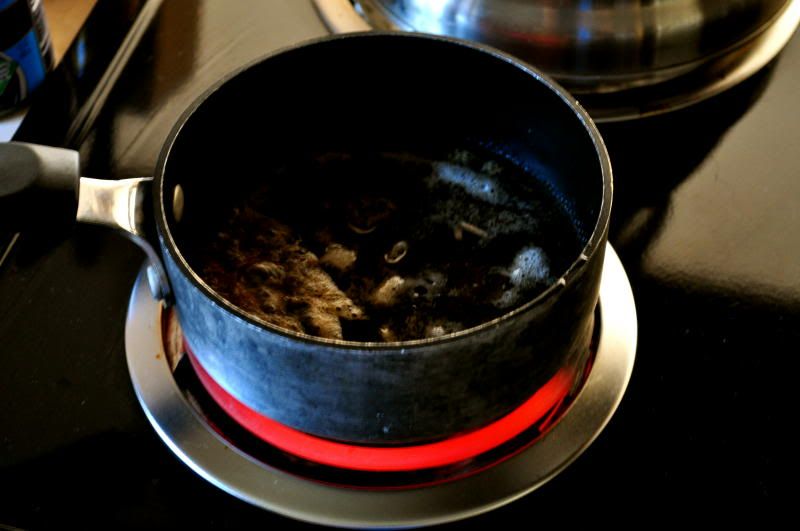 It'll look like this...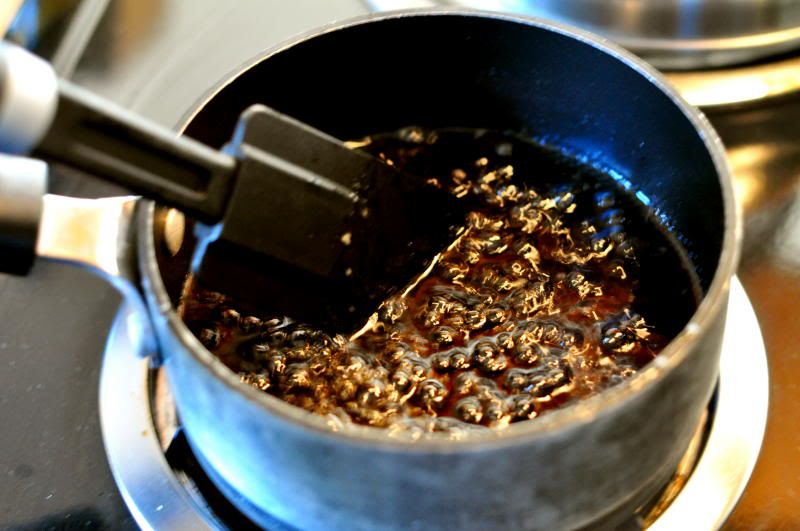 Carefully drizzle the liquid over the popcorn, carefully mixing with a spatula or wooden spoon.
It's very sticky & retains it's heat for a while- and upon skin contact, it HURTS. Don't ask me how I know...just trust me.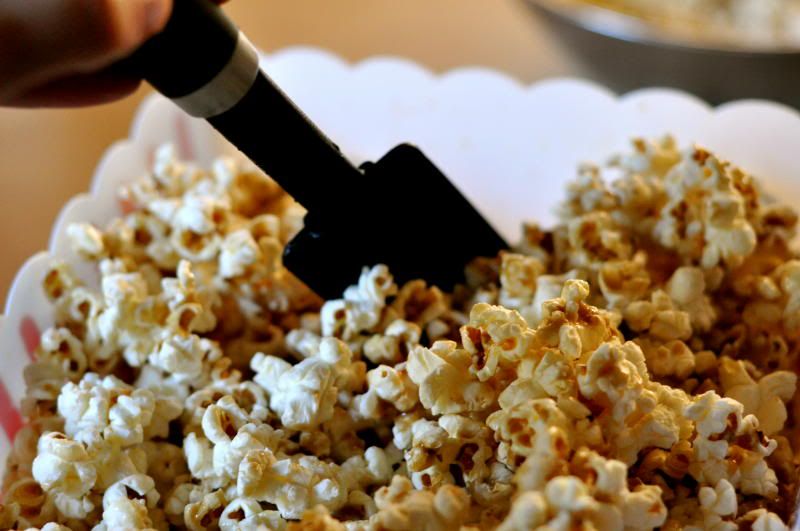 After mixing throroughly, give it a taste and salt a bit more if need be.
And VOILA!
This is best eaten with an ice cold coke by your side.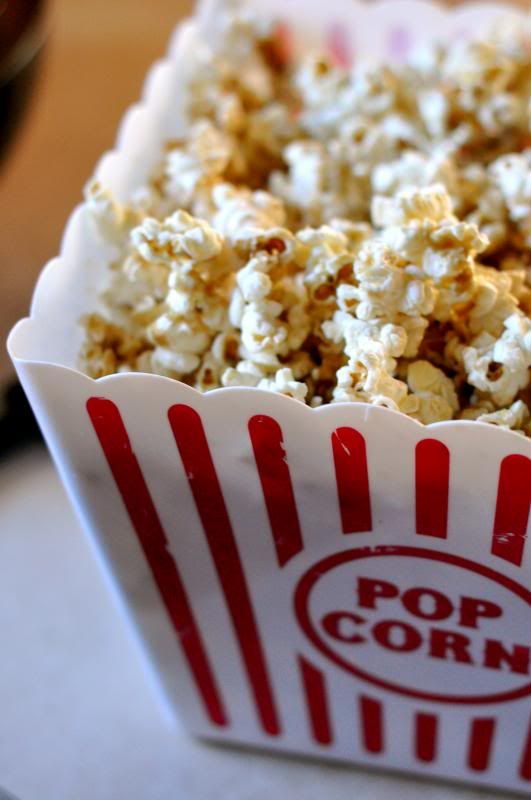 X

O

X

O
~S