I remember the first time I heard this song (that I can recall anyway), was the first year I played softball. I was a fifth grader, had never played before & am fairly certain I was horrible- but it's still a great memory for me. I remember having fun, making new friends & the uncertainty of trying something new. Every time I hear "Centerfield" I think of that Summer and can feel the sun, my nerves and see the faces of the girls on my team. To think my littles are forming their own memories, doing the same thing, causes my heart to swell & my throat to clench. Do you know that feeling? The excitement, love, awe- all wrapped up into one that causes that physical reaction? Am I the only one?! Watching them practice together, developing skill & passion for the game- it just makes me giddy to witness, as their mother and someone with that memory of my own. They both have a knack for baseball. They both LOVE it (swoon!). I foresee many years of Spring & Summer days spent at the ballpark for this family, and it couldn't make me any happier!
here's a few snaps from just one evening of practice...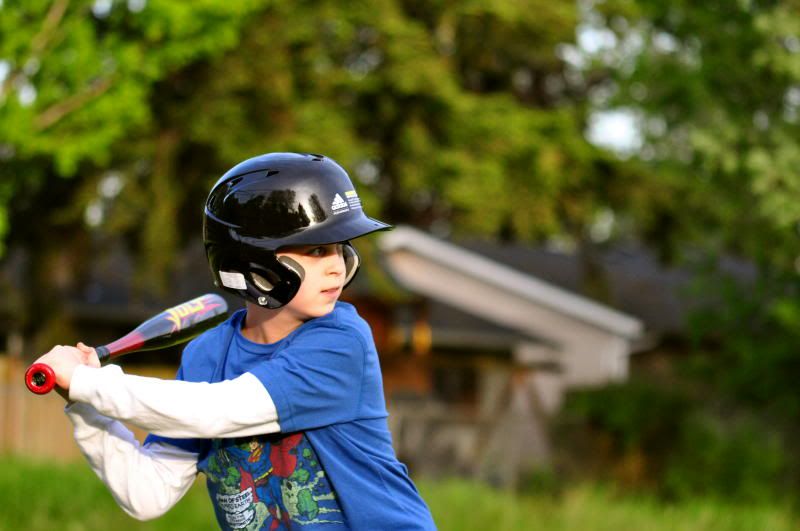 He has mentioned on numerous occasions that he likes basketball fine but he LOVES baseball. It's pretty apparent as his parent, I LOVE that he loves it, right?! I also secretly love that both my kids go after the "tomohawk" pitches (to the coaches dismay)..and usually smack 'em. Case in point, below- he smacked this one down the center and got to second base. High five, little man!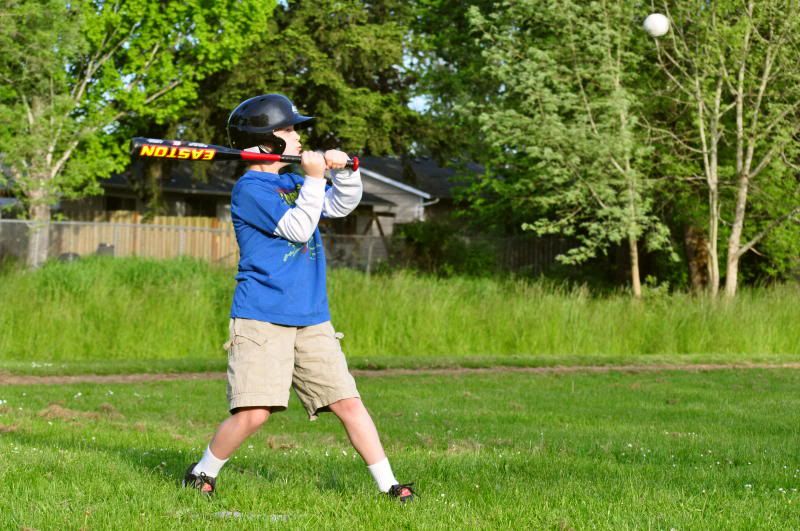 He's improved in his fielding as well..and he knows it- thus, many big smiles after awesome plays. LOVE it!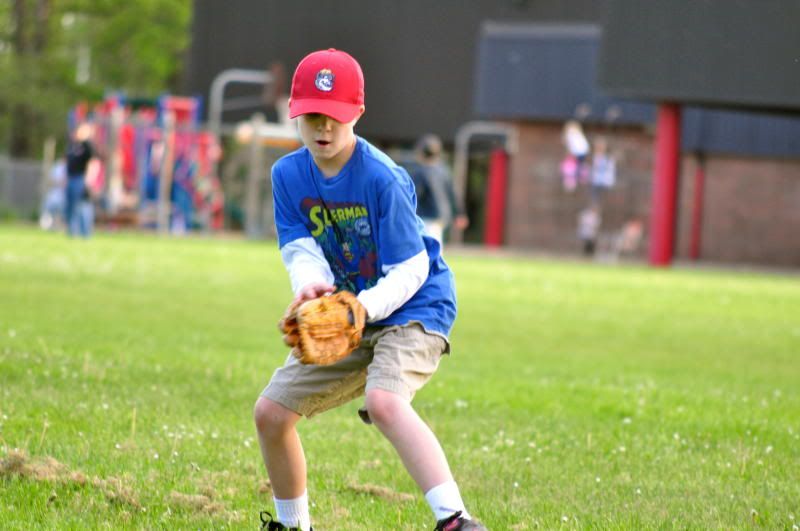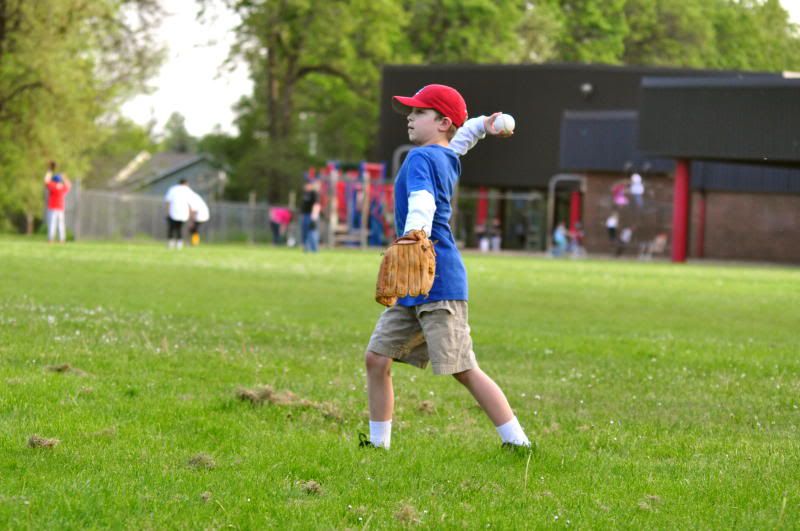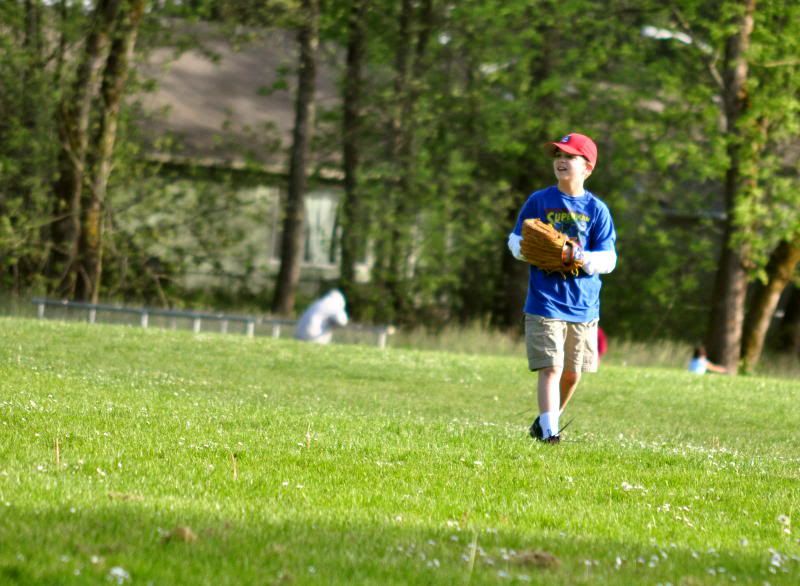 And this one... showed all the boys on the team from day 1 that she was a force to be reckoned with. Faced with trash talk from the boys (she's only one of two girls on the team) on the first day of practice, she quickly shut 'em down by outrunning them, fielding her position AND theirs and hitting every pitch thrown at her. All the while her big brother cheered her on and reminded his teammates that that's HIS sister (SO cool to witness!). She's gained their respect and friendship and the boys can now be heard at every game cheering her on, along with her proud big brother.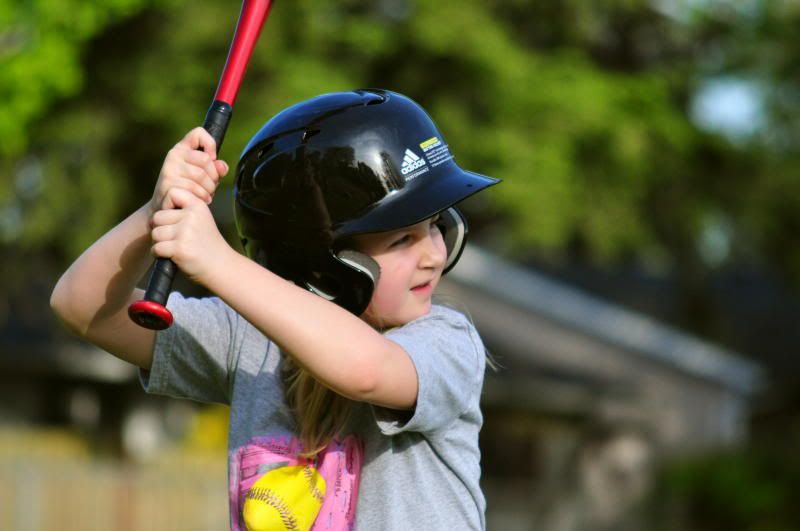 The coaches have repeatedly made the comment that she has the perfect batting stance and is one of the best batters on the team. How ya like THAT, boys?!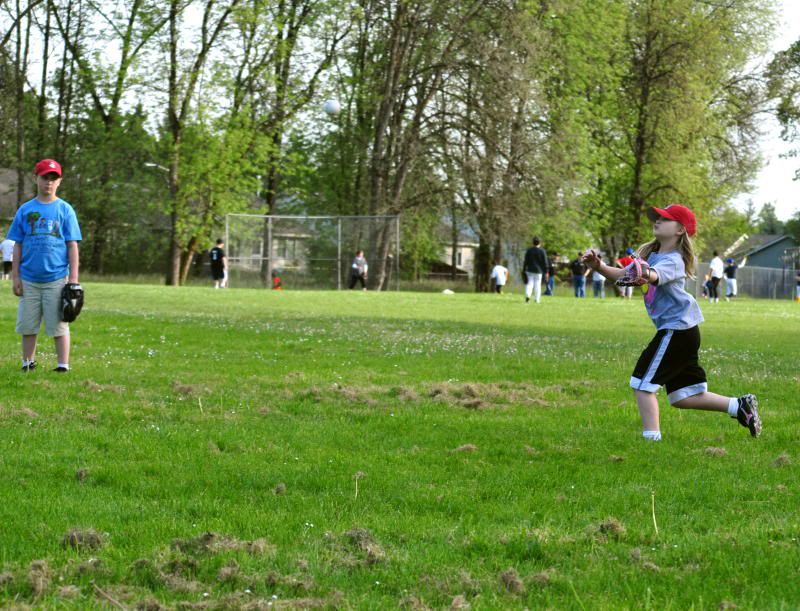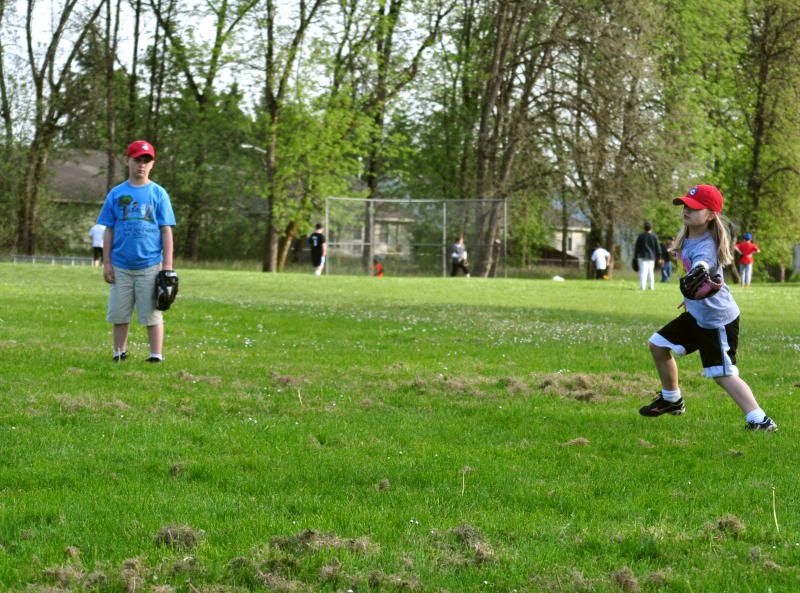 These are just a handful of shots from ONE practice...now take into account I've taken pictures at many other practices and every game and average about 75 pictures each time of just my own kids-let alone additional pics of other team members...AND that we started playing in April. I have accumulated a few pictures for posterity....just a few. And that's how I like it!
X
O
X
O
~S