Isn't this the cutest little plate? I saw it at Target and had to have it. They usually have the best seasonal melamine plates. Inexpensive yet functional decor..gotta love it.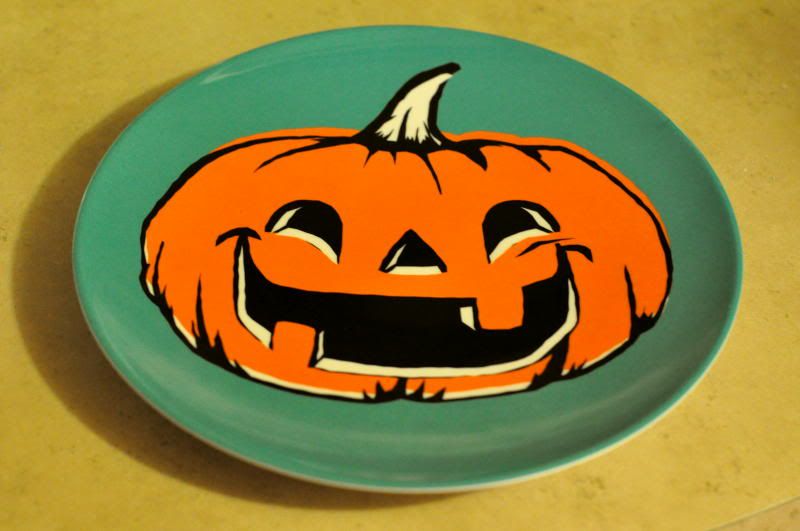 Josie worked on something to put ON the plate. Pumpkin bread seemed the logical choice. The recipe we used tastes very close to STARBUCKS pumpkin loaf (favorite!).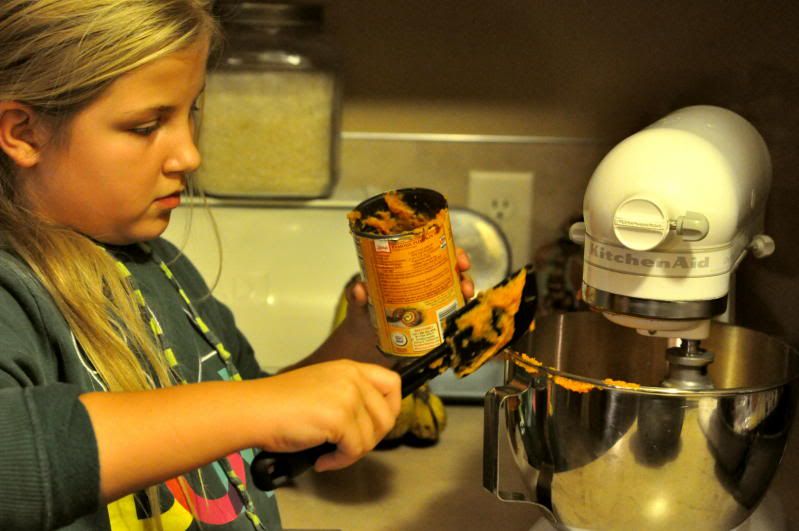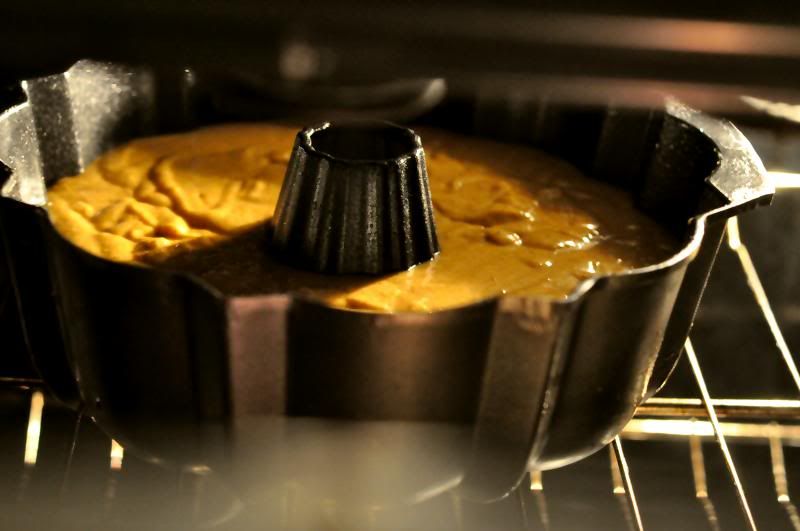 And because it was so delicious and smelled SO good- there are no after pictures of the finished product. You'll just have to try it for yourself! Find the recipe here@ Streaming Gourmet
I just got the newest issue of Martha Stewart Living. Though I don't care for the majority of her stuff anymore- there are a few things that catch my eye. And the holiday issues always suck me in. I couldn't believe my eyes when I saw this: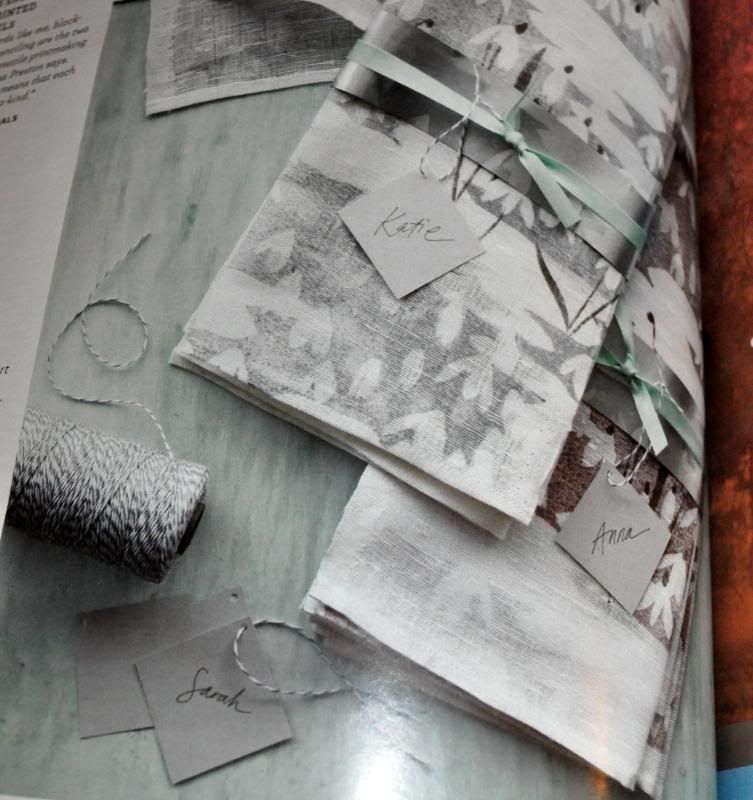 It's my name, as well as both of my sisters. So crazy! Anyone can make me one of those towels, btw. They are SO lovely but look quite time consuming- much like every other Martha project.
X

O

X

O
~S