The best part of waking up is STARBUCKS in my cup thankyouverymuch. Made eggs & cinnamon raisin toast for breakfast on Saturday. And coffee. LOTS of coffee. Apparently not enough though. I started to make cinnamon rolls- had double checked the cupboards to make sure I had everything. Got to the part where you stir in the flour after the yeast and lo & behold... 1 cup short and that new package of "flour" in the cupboard was actually sugar. D'oh! A quick jaunt up to the store and back but I think mixing in the last cup ruined them. They were moist and delicious but they didn't raise well while baking like they normally do.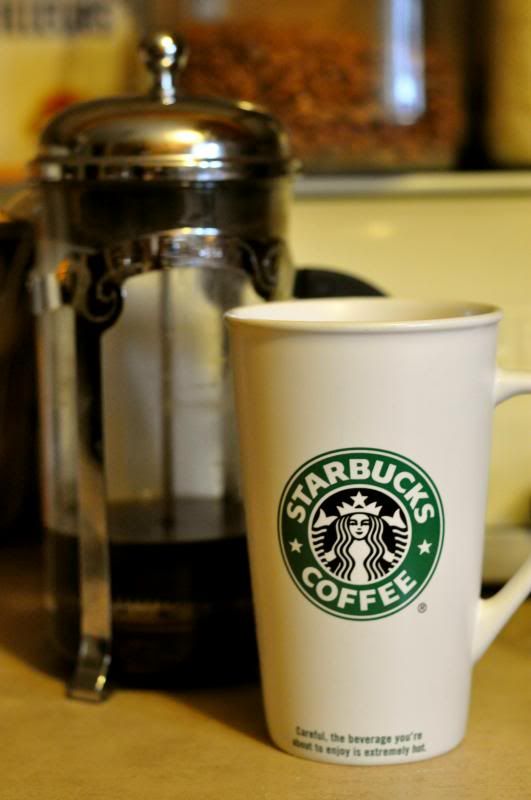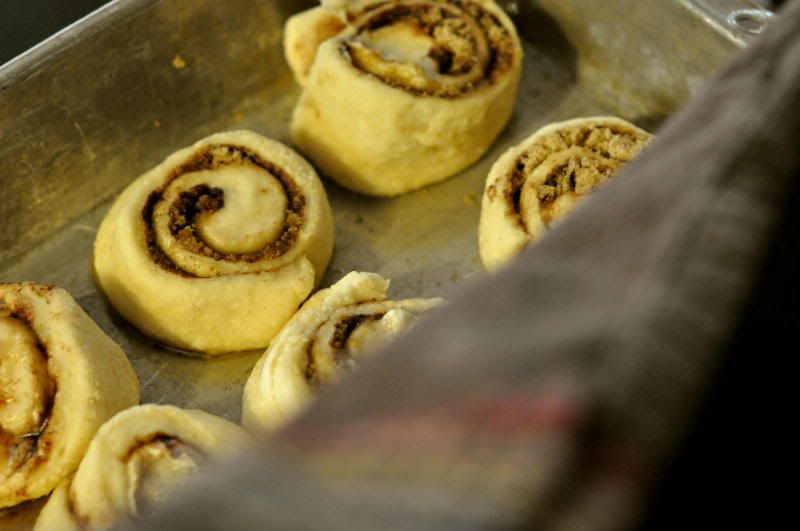 "Arise!!!" Nope...still nuthin'. This was just before I put them in the oven. They're supposed to be bumping into each other with their bad, plump, puffy selves. And they. so. were. NOT.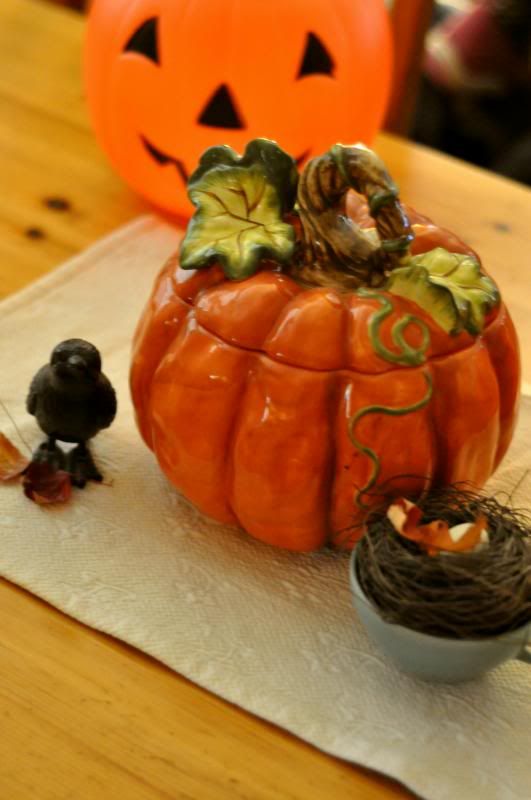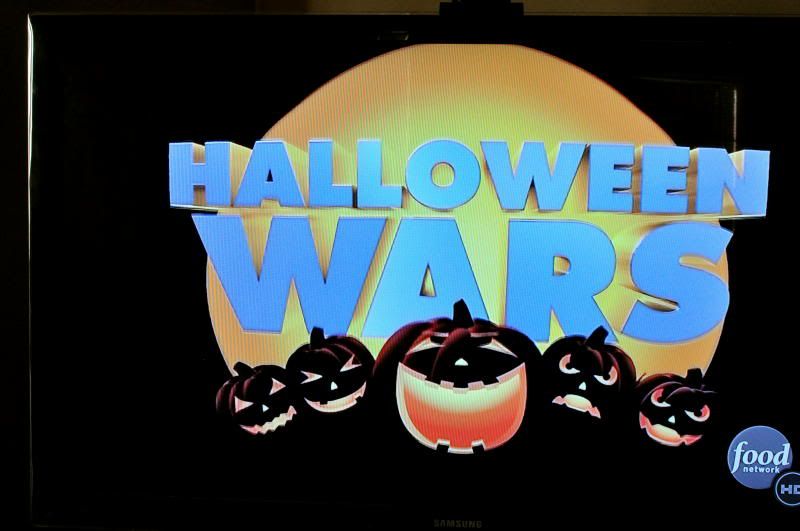 The kids and I enjoyed watching portions of Halloween Wars on the Food Network. And then we set out to carve our own pumpkins.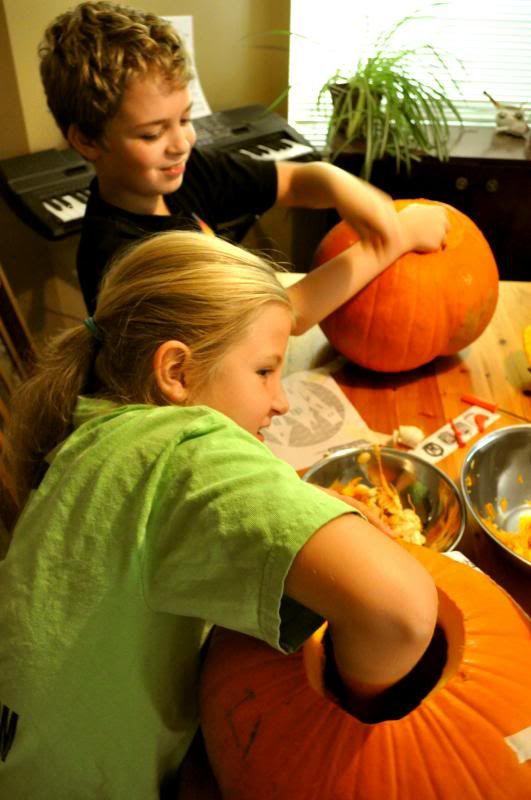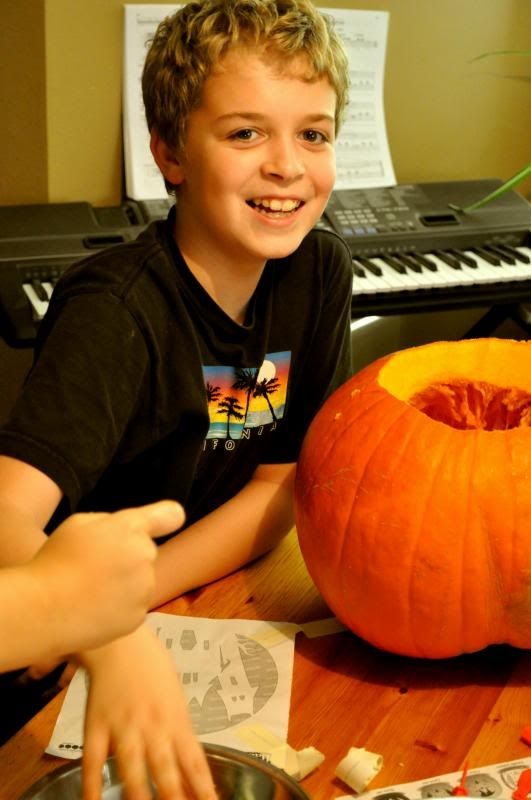 This is what happens when you try and get your son to allow you to take his picture. And you plead and whine and stick out your lower lip and tip your head just so---none of that worked. So I said "boogers." Voila.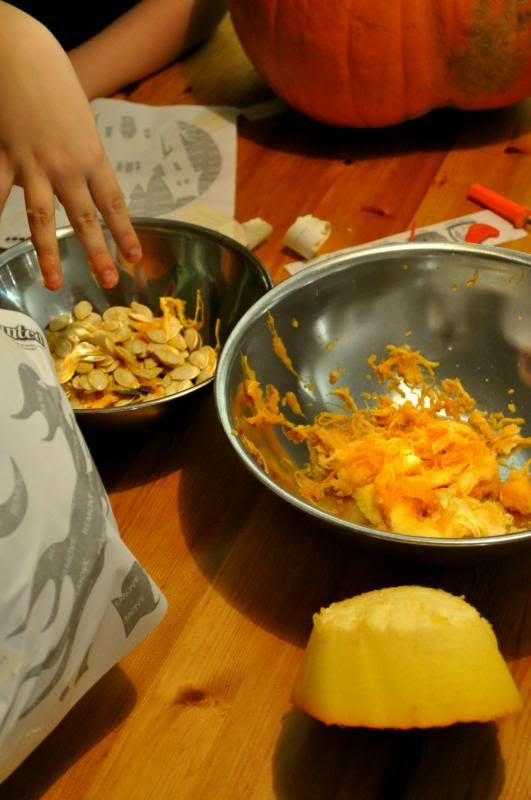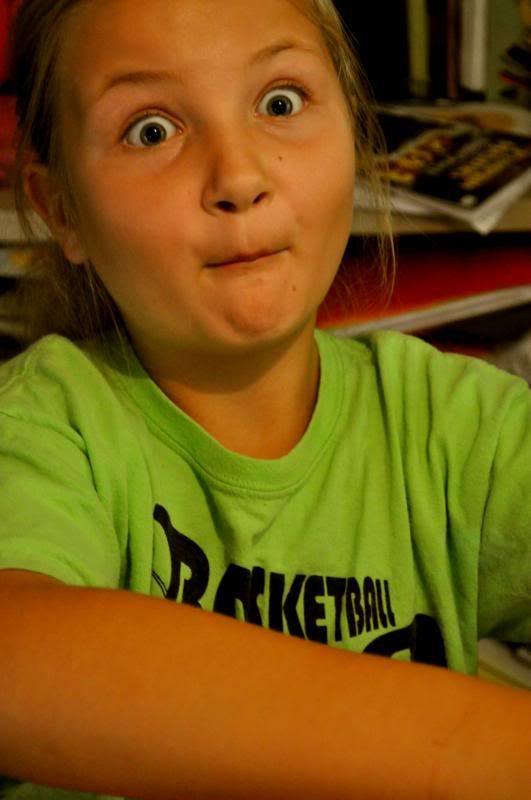 It's REALLY slimy !!!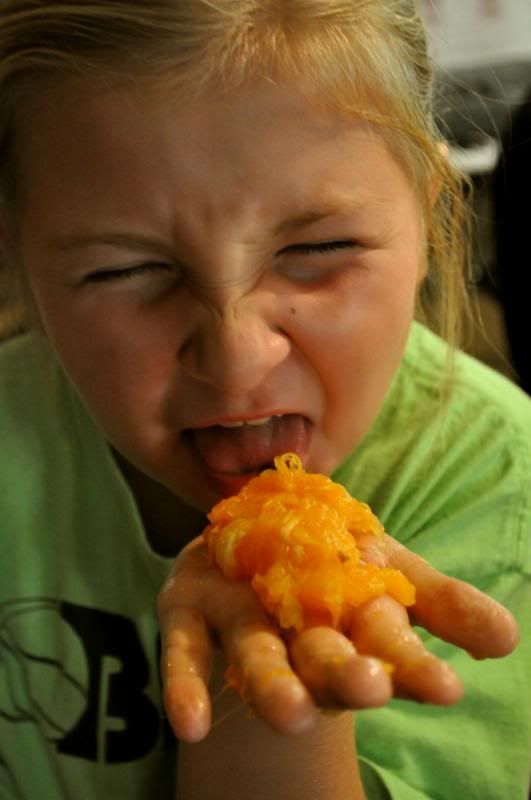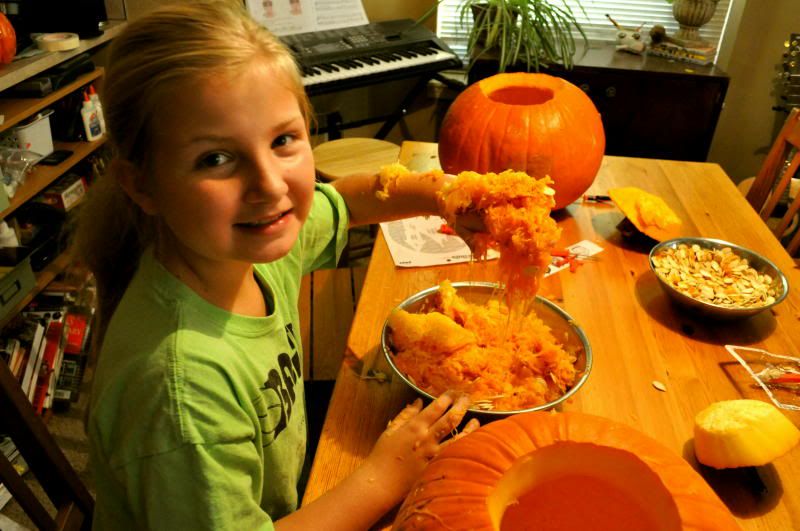 Our own Fall spa treatment. No charge!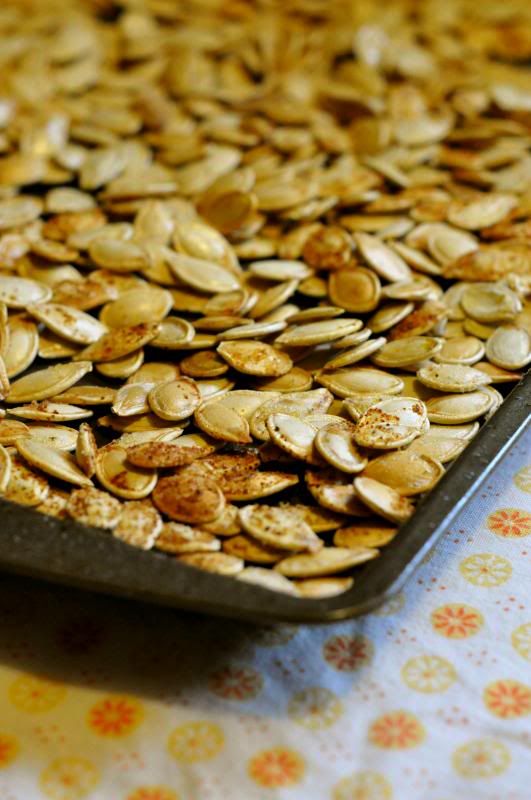 My personal favorite part of hollowing out a pumpkin. Normally I just toss a bunch of salt on 'em and pop them in the oven but this time I tossed them in a little olive oil-then sprinkled them with sea salt, cayenne and a little paprika and toasted. Mmmmm mmmmm good!
X
O
X
O
~S